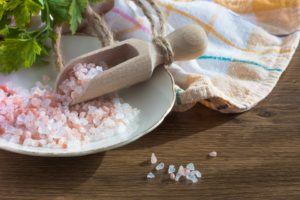 The holiday season is still months away, but that doesn't mean you won't need to put your knitted thinking cap on and come up with gift ideas for your friends and family. Whether you're attending a wedding or baby shower, a birthday party, or a night with the girls, you may be stuck on what to bring that won't require a ton of time, skills, or money. Often, the DIY route can be a great way to go — and you don't have to be all that crafty, either. Here are just a few homemade gift ideas to get you started.
Memento and Photo Holders
We may capture moments by digital means these days, but that doesn't mean we don't want physical copies of photos in our homes. You can opt to create a scrapbook. If your recipient has a lot of blank space, you can make them a set of DIY wall frames to add some fond memories into their home. Experts recommend that when creating a gallery wall, frames should be separated by a three-inch space — so if you want to go the extra mile, make sure they have the room first. Another adorable idea? Hand-painted rock photo holders. This is an excellent choice when you have multiple recipients or want to make a gift for someone you don't know well. If the recipient has a beautifully curated social media feed or is a budding shutterbug, you can even arrange to have Instagram snaps printed out.
Sweet Treats
Hosting the event or simply want to show someone how sweet they are? You can't go wrong with baked goods. Cupcakes, donuts, and even cake pops are easy to make at home and are always crowd-pleasers. Plus, it's fairly simple to factor in dietary restrictions (like no gluten or all-natural options). You don't have to be boring with your plating, either. There are tons of ways to present them in creative ways. Stick your cake pops in a wooden box to make them into a mock floral arrangement or make your own cupcake stands to go along with the DIY theme.
Pampering Products
Any birthday girl, bride-to-be, or expectant mom deserves to be pampered. What better way to show you care than to give her some self-care must-haves? Instead of spending a ton at Lush, you can make your own bath bombs, sugar scrubs, or sleep salves. Top everything off with a DIY microwaveable eye mask and put it all in an attractive box or basket for a much better alternative than a trip to Bath and Body Works. Not only is making everything yourself a great way to personalize a spa day, but your recipient will know that everything is all-natural and is made with no harmful chemicals.
When you're stuck on what to give the girl who already has everything, putting your creative juices to good use can be the ideal solution. You'll create a one-of-a-kind gift that your recipient will love while saving money and learning a new skill at the same time.