This is a partnered post with Foster Farms. All thoughts and opinions are my own.
There are nights when making a meal from scratch isn't an option. On busy days or evenings when I want to make a quick meal for my family I usually rely on products that I can keep in the freezer that are easy to prepare that I know my kids will eat. I received coupons to purchase the NEW Foster Farms Baked Never Fried Chicken products to try.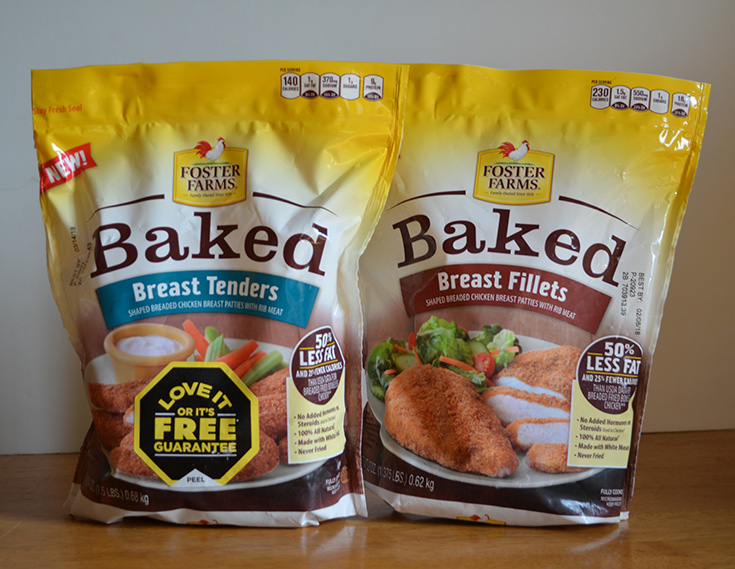 The first thing that caught my eye about these new chicken products is that they are of course BAKED, never fried but they also contain 50% LESS fat and 25% FEWER calories! I always have some of the Foster Farms chicken products in my freezer for quick meals because they are made with 100% all natural chicken with NO added hormones or steroids. The Foster Farms chicken products are made with white meat which my kids love eating!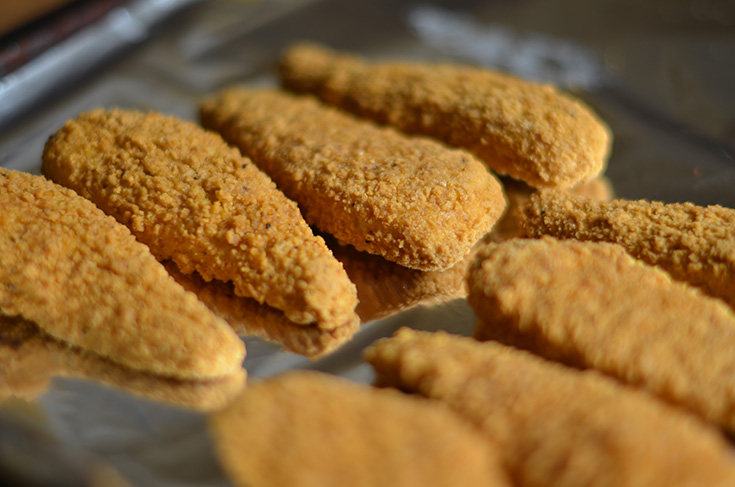 The Foster Farms Baked Never Fried products are fully-cooked so you can take them out of your freezer, heat and have them ready to eat in around 12 minutes or less if using your oven and even faster if you prefer using your microwave. If I have time and the weather isn't too warm I always prefer using my oven to reheat products like this that I want to have a more crispy crust.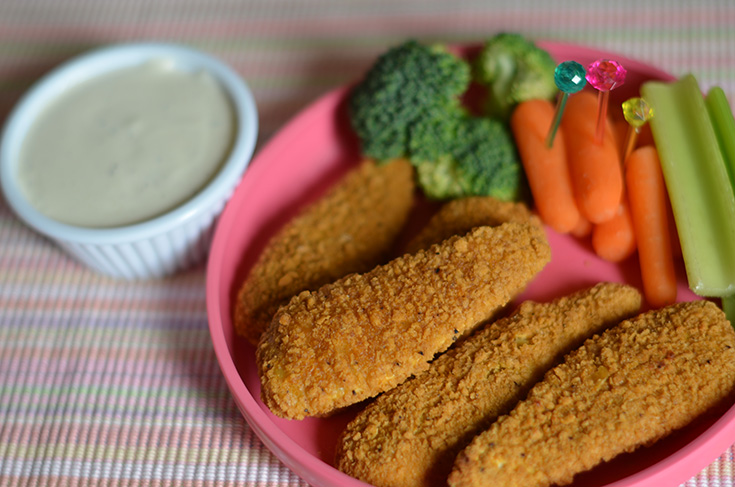 We all know how tasty and convenient it is to serve kids (and for that matter adults!) frozen chicken tenders, nuggets and fillets for mealtime or snack time. But wouldn't it be great if you could serve ones that weren't FRIED – and had 50% less fat and 25% fewer calories? Now you can with the NEW Foster Farms Baked Chicken Breast Tenders, Nuggets and Fillets! Foster Farms is the brand that I have always been able to trust for delicious chicken products. They've have now figured out how to give you a great-tasting, crispy breaded piece of chicken that's BAKED and never fried.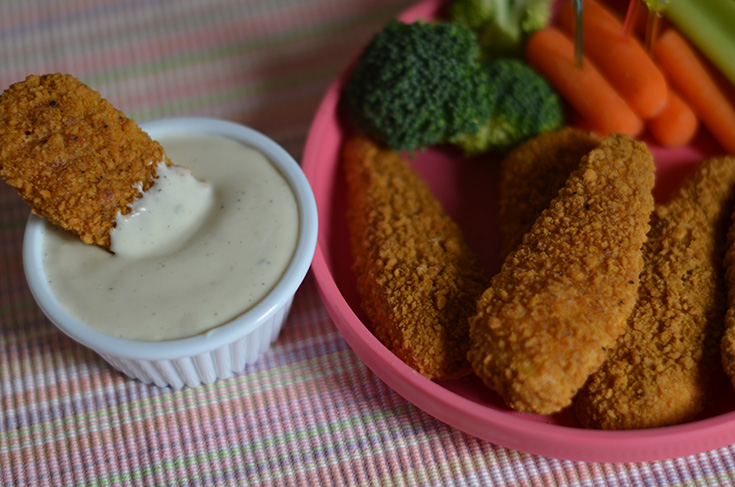 My whole family loves chicken tenders so the Foster Farms Baked Never Fried Breast Tenders where a HIT. These chicken tenders have BAKED IN Goodness in every bite!  I love that these new products are more healthier than some of the options I have been making. The chicken tenders only take 12 minutes to reheat in the oven and 2-3 minutes in a microwave. Add some vegetables and a dipping sauce and you got a quick meal that tastes great!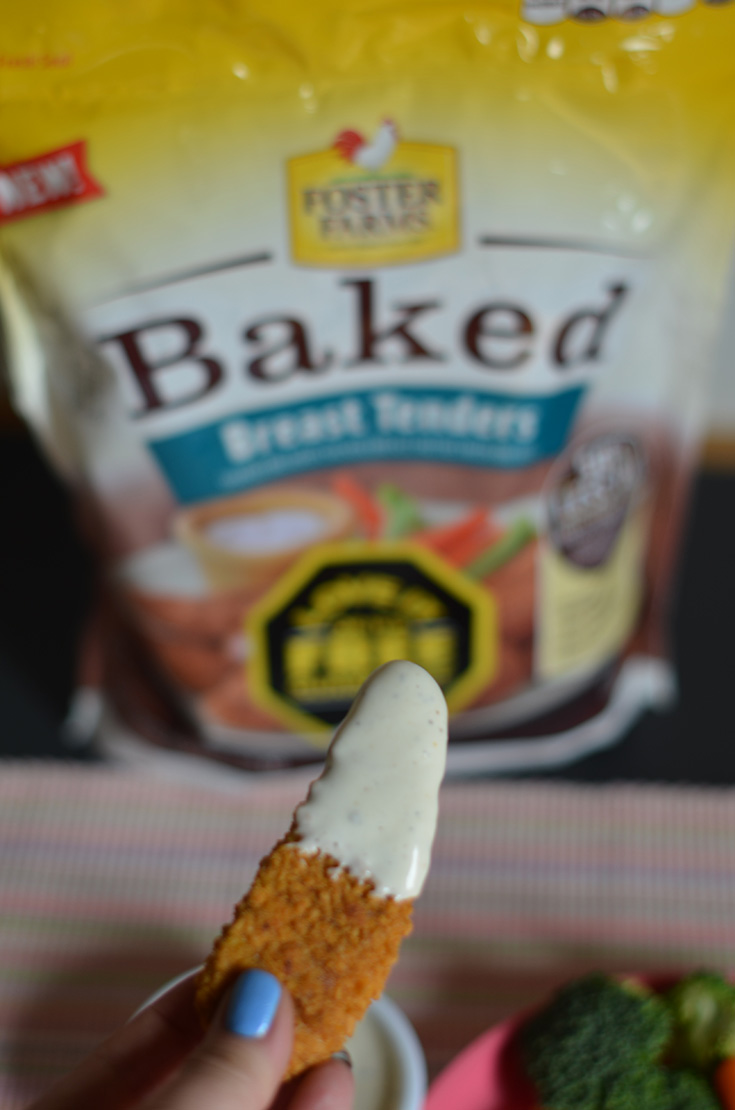 Foster Farms Baked Never Fried Prize Pack Giveaway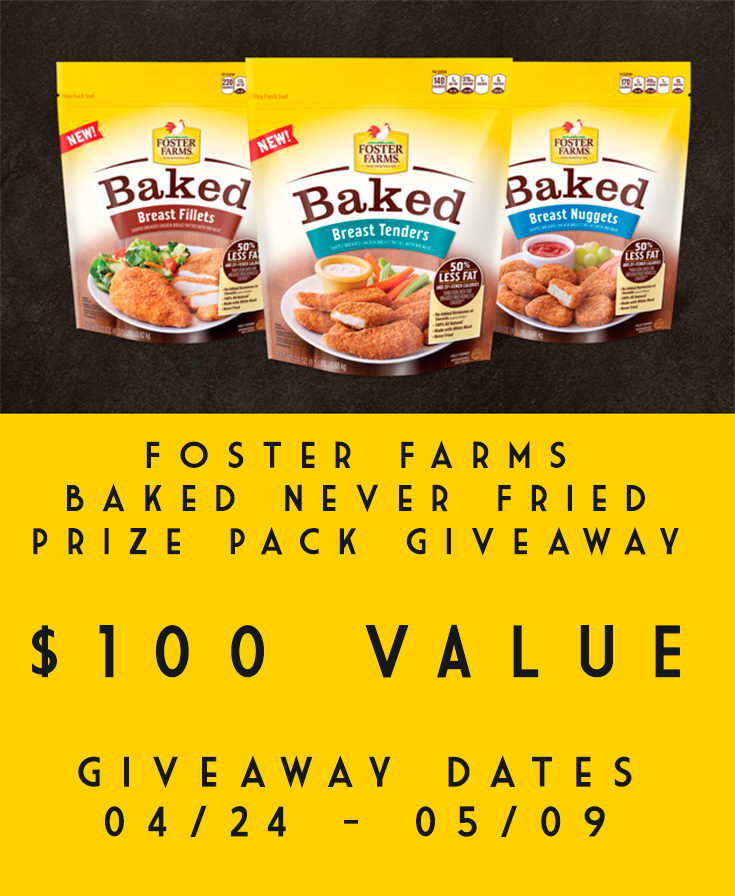 Would you like to try this new product from Foster Farms? One of my lucky winners is going to receive a prize pack that includes 10 coupons for these new products valued at $100! To enter for your chance to win use the Rafflecopter below. Please NOTE: The Foster Farms Baked Chicken products are currently only available on the West Coast at participating retailers.