Looking to add something unique to your room to give it your own touch? Buying a pretty frame and printing a fun photo or quote is an easy way to add your own special touch to any wall. Below you can download and print my FREE Let Your Light Shine Printable. This is a transparent image that can be printed on any colored paper and looks great in a frame.
Below is what this printable would look like printed on white matte paper.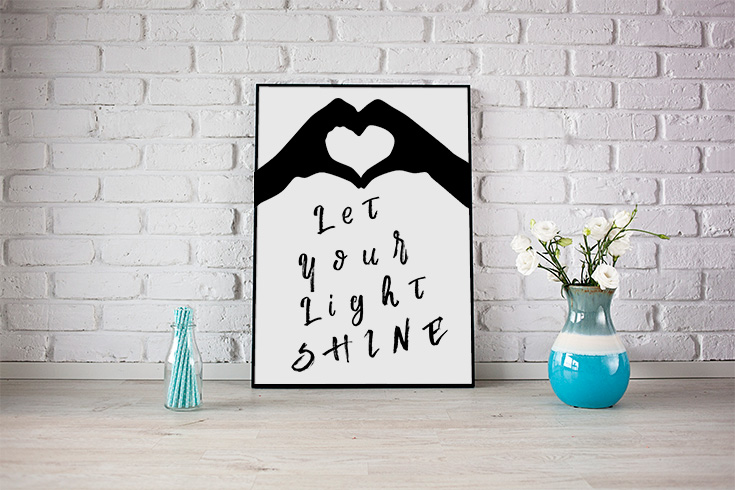 Let Your Light Shine Printable
Below you can find a variety of different sizes for this printable depending on what size of frame you want to put it in as well as a PDF file that you can also print.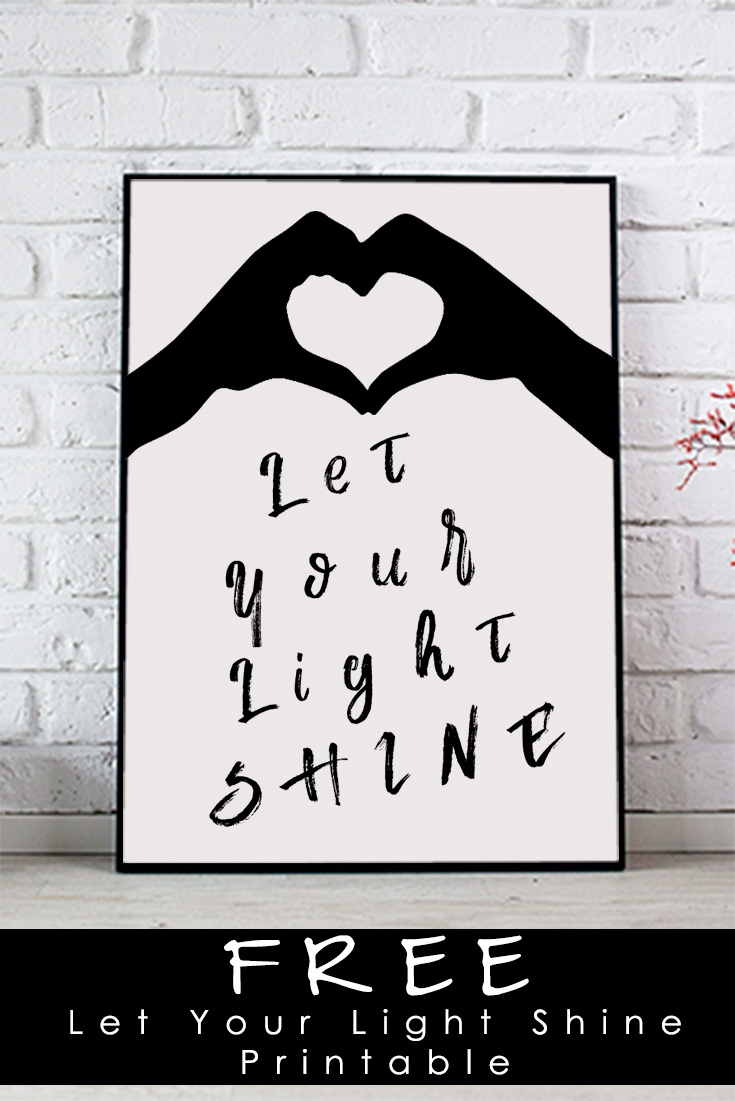 For more FREE printables like this one visit: https://www.pinterest.com/mommye/more-printables/