I am always a fan of shows that I find that I like that I also think my kids will like. It can be fun to have someone to watch your favorite shows with, especially your tween that wants to spend most of her time on her cell phone. Last month during my trip in Los Angeles I watched the first episode of a new show that airs TONIGHT on the Disney Channel called Andi Mack that is an AWESOME show for the whole family!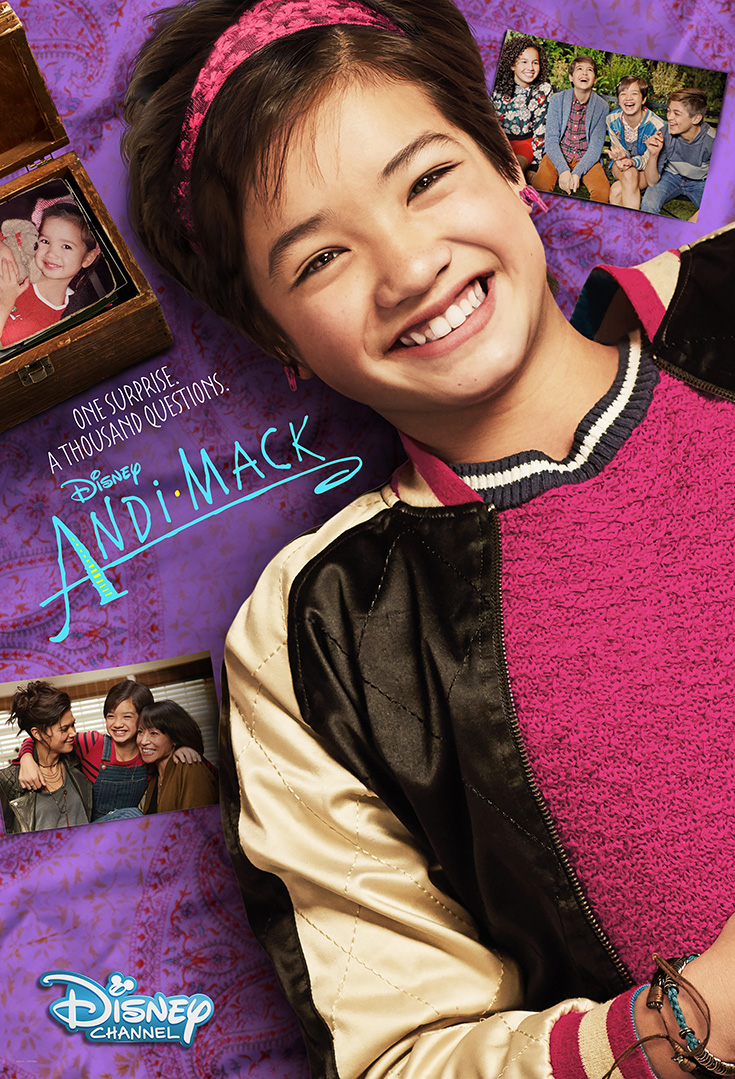 This new show on Disney channel is produced by acclaimed writer Terri Minksy from "Lizzie McGuire" and is a contemporary, coming-of-age story about Andi Mack, a girl who's trying to figure how where she fits in and the amazing ways she can live her life. On Andi's 13th birthday her life goes from being regular with routines to a roller coaster when her free spirited sister Bex returns home with a surprise that might just change Andi's whole world!
Take a peek at Disney's Andi Mack trailer below:
My daughter Hannah is 12 and is in the 7th grade. When I seen this show I knew she would love it. I told her that there was a new show coming called Andi Mack that I thought she would really like. She couldn't wait to watch the first episode that aired on the Disney Channel digital platforms on March 10th. We both are anxiously awaiting to see what happens next.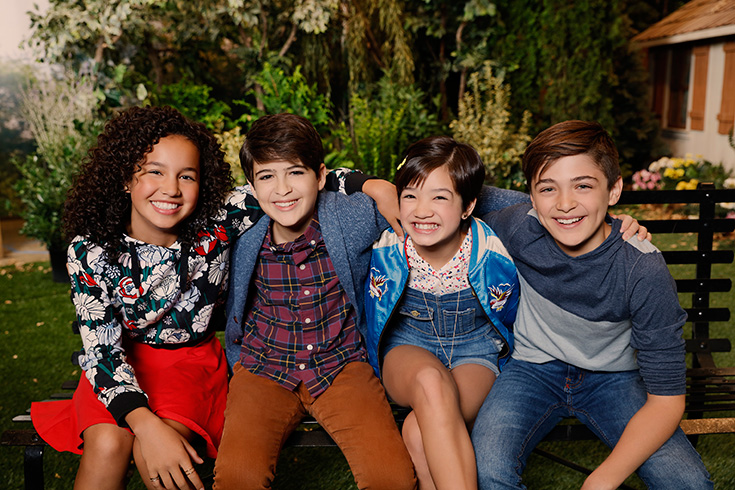 After screening Andi Mack last month we had the opportunity to do a Q&A type interview with Peyton Elizabeth Lee who plays Andi Mack, Lilan Bowden who plays Rebecca "Bex" Mack, Lauren Tom who plays Celia Mack and the shows executive producers. Here are some of the questions that were asked that you might want to know…
Obviously, the age of 12 and 13 is a tough time across the board. Is there a message that you're trying to get across particular to that age group through this show?
Terri Minksy: Honestly, my message is watch TV with your parents. My goal is I have a daughter who's 22 and a lot of our conversations were generated by shows that we saw on television and it was just like, oh, you watch a Lifetime movie about bullying and just be like, does that ever happen to you? And I totally think that television is a great medium for parents and kids to start a conversation.

And that was my goal. It wasn't so much of a message to the kids. It was more like, I hope this is good enough for mothers and daughters or mothers and parents,  I mean children and parents. Generations of family to watch together.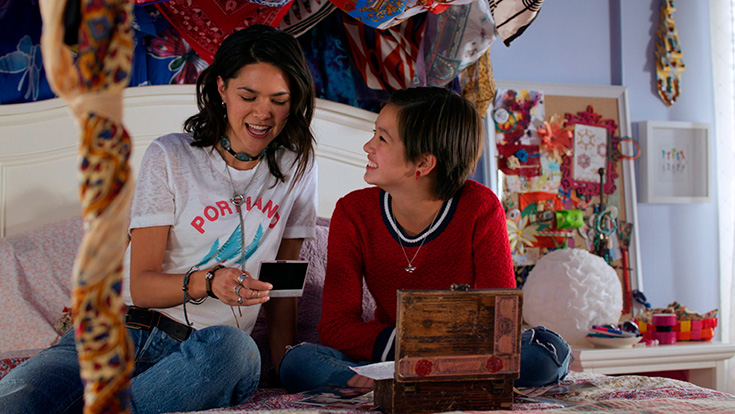 Andi, your cast mates are about your age and play your friends. Do you make time to hang out with them outside of filming and what are you guys doing to help grow that relationship?
Peyton Elizabeth Lee: Yeah, so we work a lot and so there isn't a ton of time on set. But, we're like family. We spend every moment that we're not on set, getting dinner or going to a movie or going bowling or —
Lauren Tom:    Dance class.
Peyton Elizabeth Lee: Dance class. Whatever it is that, you know, we wanna do. We're like family. It's crazy. I feel like I can tell them anything and they can tell me anything and so we're all super close, I would say.
On the show, your character's very crafty. Did you bring any of that to it or was that written?
Peyton Elizabeth Lee:  So I think that I definitely, growing up, always loved to do, you know, drawing and arts and crafts and stuff. But I think Andi's definitely more talented than I am. She has a ton of patience for that little stuff that I don't have.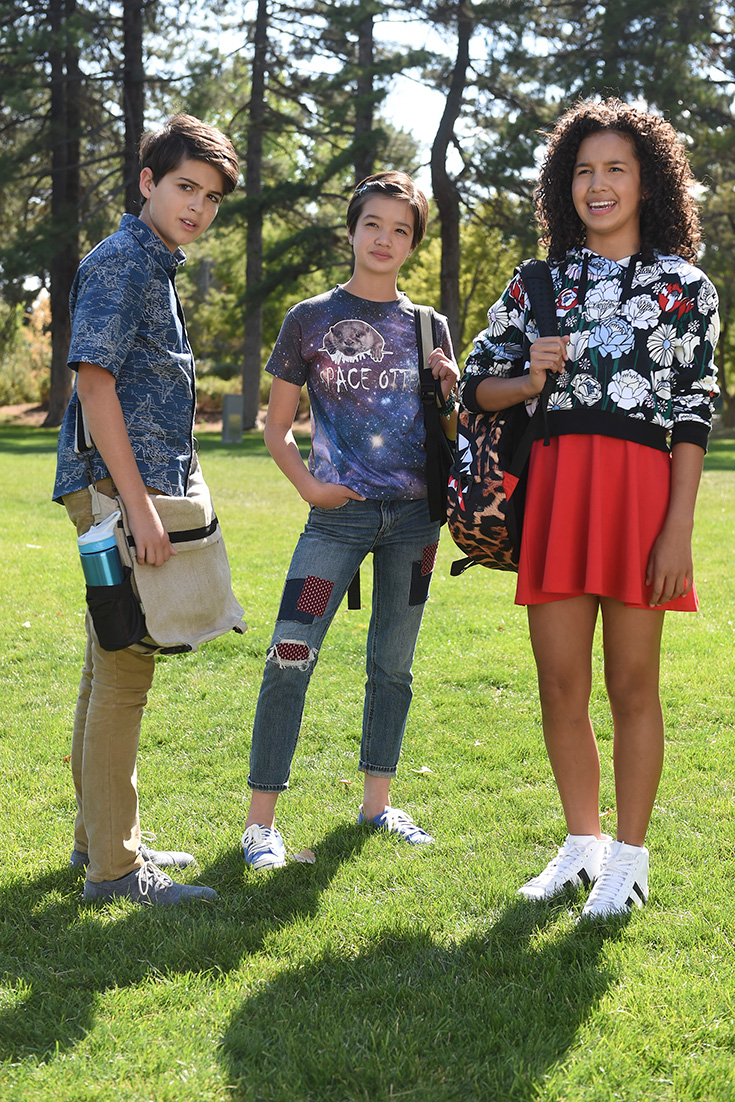 Seeing that you're the same age as the character that you play, I know that things are more or less the — a lot of the problems that children face at those ages are more or less the same as they were for me when I was that age, but with technology and other things, things have changed dramatically. Are you getting to give some input to things that are in the script already to make some changes when, like you said, your daughter was 20 — is 20 — 22 now? So I am sure you're taking from experience and people take from experience. But being that things are a little bit different now, are you able to make some changes?
Peyton Elizabeth Lee:  Yeah, I definitely think when I read the script I close my eyes and I picture it when we get onto the set, what it's gonna look like. And so when we get onto the set and we're blocking it, a lot of the time I'll be like, this doesn't feel natural. Maybe if we did this or that line sounds kinda weird and especially when Terri's on set. She's so open to any changes so I can always go up to her and be like, this sounds weird. Could it be this? And, you know, all the time she's really open to those opinions. And so that has been extremely helpful because a lot of the time you get a script and you're like, wait, this doesn't work for me, you know? It's not true to what I would do, and she'll adjust that. She's so open to those opinions that makes the show so much more authentic and raw.
In the first and second episode, we saw stuff where you dealt with finding out about your mom and then talking about your first crush. In later episodes are we gonna see other things like that, like first dates, things like that as the series goes on?
Lilan Bowden There will be more firsts. We can say that.
Peyton Elizabeth Lee:  There definitely will be a lot of firsts. There will definitely be a lot of things that kids watching will hopefully be like, oh yeah, I felt like that before or I'm not the only person who's felt like that.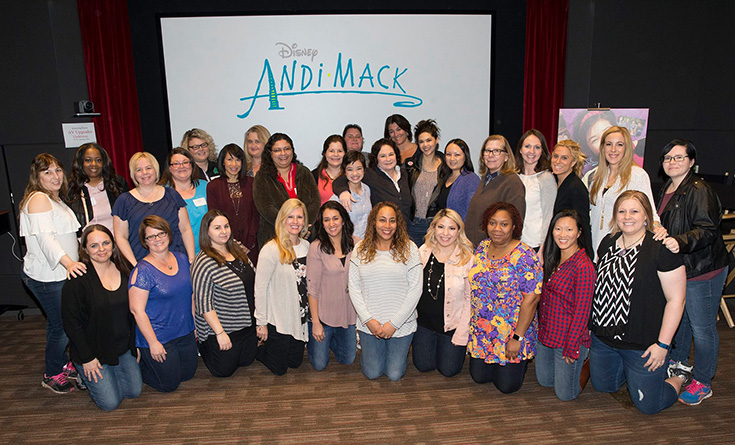 Other Interesting Things I Learned During The Interview
Peyton took Lilan to her first ballet class in like 20 years. Peyton is a dancer which Lilan didn't know and took her to an advanced ballet class in Utah.
Lilan Bowden is the one that loves crafts and made portraits of the cast with duct tape for Christmas.
Peyton and Lilan work together great as a team. Peyton says Lilan is so easy to work with and Lilan thinks Peyton is uniquely special as an actress.
Terri got the idea for the story for this show after reading a profile about Jack Nicholson.
Peyton says she read the last scene of the first episode like five times before it really sort of sank in.

Watch Andi Mack on the Disney channel TONIGHT at 8:30ET

Discloure – I was invited to the #BeOurGuest press event from Disney. Expenses for trip were paid by Disney but thoughts and opinions are my own.