Discloure – I was invited to the #BeOurGuest press event from Disney. Expenses for trip were paid by Disney but thoughts and opinions are my own.
There is a new and FUNNY family comedy on ABC that is quickly becoming one of my new favorites! Back in the 90's I used to LOVE the show Dharma & Greg and was sad when it stop airing! Now Jenna Elfman is back, but as Alice in Imaginary Mary who WAS single with no kids that has her life turned upside down when she falls for the love of her life Ben (Stephen Schneider) who is a divorced father with three kids.
Alice also has a bestie who happens to be her old imaginary friend Mary from her childhood that always has something interesting to say! Take a peek at this clip below to find out more about Alice and her imaginary CGI friend Mary who happens to be the first CGI character that has live action in prime time comedy.
Last month I had the opportunity to meet and interview Jenna Elfman, Stephen Schneider and also the show's Executive Producers David Guarascio and Doug Robinson who shared some great information about the show. Below are just some of the questions that were asked during the interview. Be sure to scroll down to watch (most) of our exclusive interview Imaginary Mary interview below:
We first had to ask the producers where the idea of Imaginary Mary came from. This is a question that I wanted to know since I think the idea of the show is pretty clever! Here is what Executive Producers Doug Robinson had to say…
Doug Robinson:   I had a meeting with an animator named Patrick Osborne who won the Academy Award for a short film called Feast. He was sort of just doing his victory tour and we were sitting down talking and I said, do you have any ideas that you wanna do in television. And he said, I've always wanted to do a show about somebody who has an imaginary friend.  So I produced the Goldbergs with Adam Goldberg and there's no one in touch with his inner child more than Adam, so I was like that's the perfect guy, and Adam is busy running a show.  So he said, I know the exact story that we should do, and David was a writer on The Goldbergs, and we've both known him for a long time, and a lot of this mirrors David's life so we brought David in, and that's sort of where it all came together.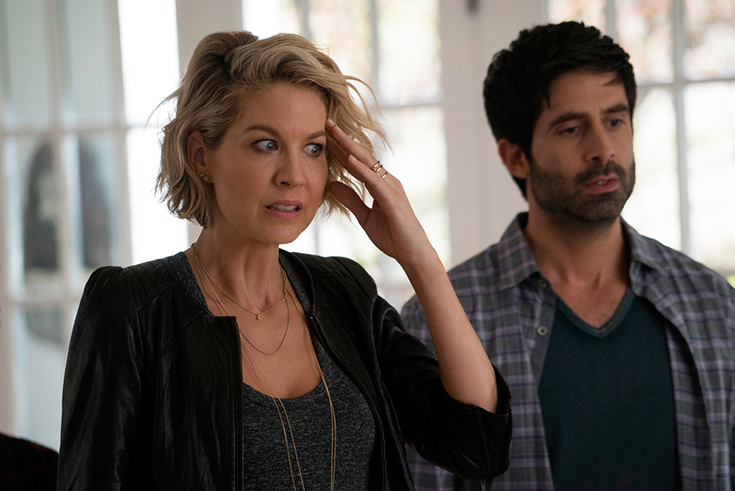 Since I am a fan of Jenna Elfman back from her Dharma days I was really interested in knowing more about Jenna as Alice. We asked Jenna how much does she bring to her character.
Jenna Elfman :   I'm quirky, my husband would say.  I never think I'm quirky, and then he's like always pointing it out,  but not in a bad way.  He's just always, like, well I'm not sure who's quirkier, though, like, because you know, someone's calling, it's like the pot calling the kettle black.  I never know if I'm quirky or if he's just weird.  But I think mean, I don't know, crazy people don't know they're crazy.  I don't know.  I guess I'm quirky.
Stephen Schneier :   Yeah, but you're also, in terms of the character, you're a super successful, you know, independent woman.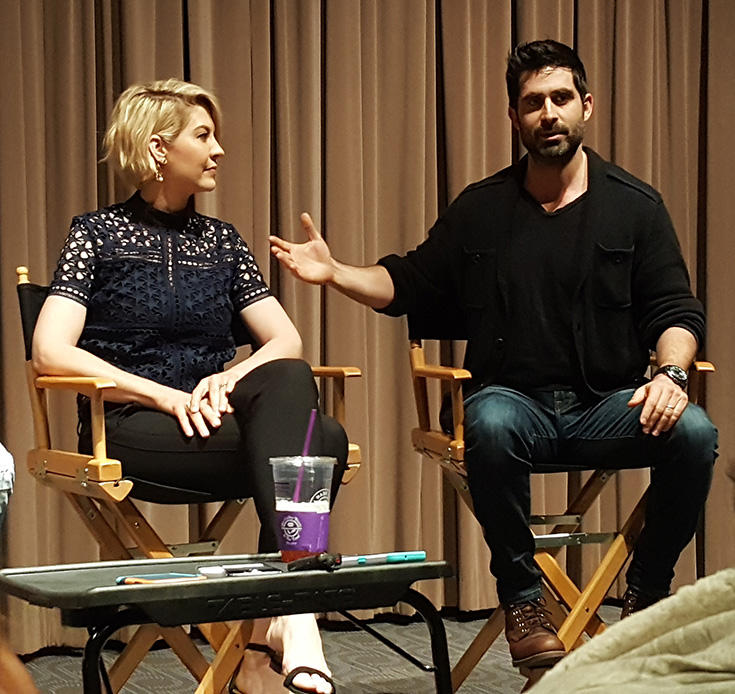 Here is a fun question that you might also have for Jenna. We asked Jenna does she ever find herself talking to Mary outside of work…
Jenna Elfman: No, because my kids are always talking to me.  I can't even hear my own thoughts, like, it's just Mama, Mama, Mama, Mama, Mama…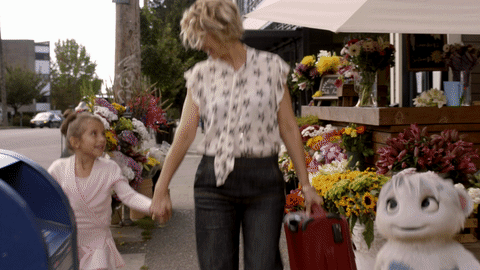 If you watched the pilot episode and liked the humor you might want to know if the show is going to stay on the comedy side. We asked if we are going to see  more physical comedy as it keeps going?
Jenna Elfman   :   Yes, please.
Doug Robinson   :   Well yes, they're so both great at it, so we try and find  moments for whoever we can and that's definitely the physical aspect of Mary and Alice's relationship but particular is something we keep building on through future episodes and try to make it a unique part of our show, um, so for sure.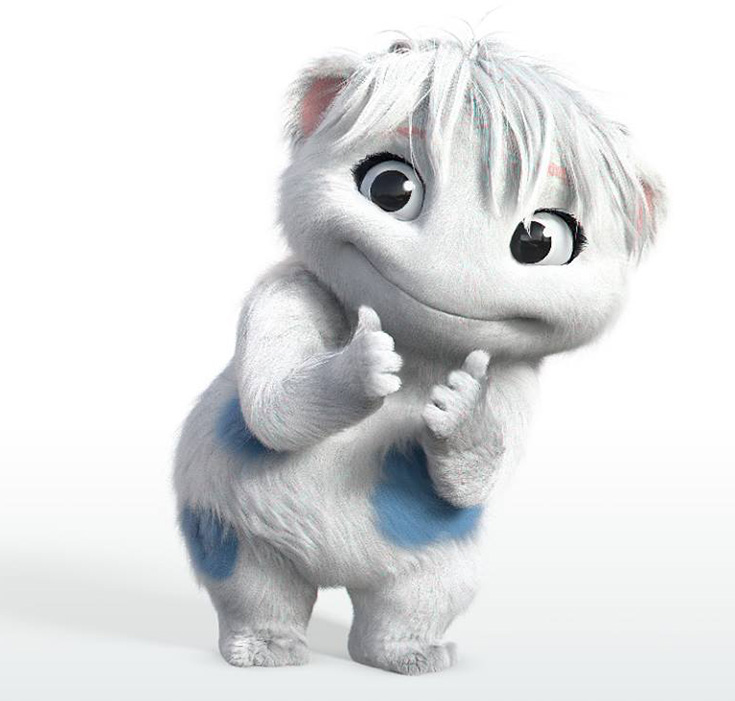 Jenna and Stephen really have some chemistry on the show.  They truly make a great team! We asked them how did they get such great chemistry? Here is what they had to say…
Jenna Elfman: We all are just decent human beings with not a lot of neuroses and weird baggage that we're dramatizing everywhere.  Everyone's just really hardworking and cool.
Stephen Schneider :   We don't take ourselves too seriously.
Jenna Elfman:  And so that allows us to connect.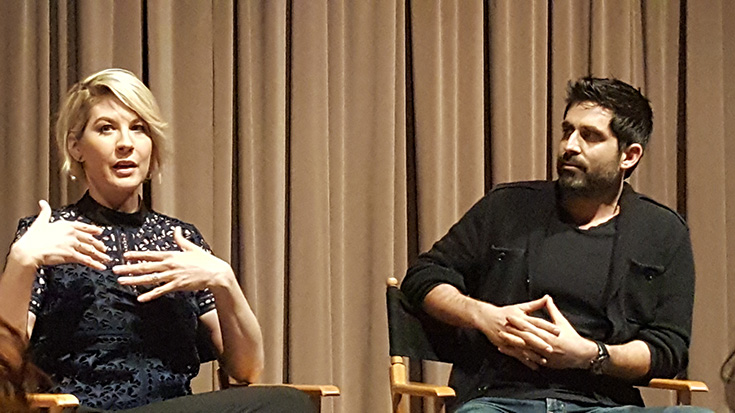 Watch Our Exclusive Interview With Jenna Elfman, Stephen Schneider & Executive Producers David Guarascio and Doug Robinson below:
Other Interesting Things I Learned During The Interview:
Jenna says that she loves that there's the romantic part as the leading lady and then there's the fish out of water aspect with the kids because she's just has no point of reference for dealing with children at all and has no plan for it.
Dough says that it was important that they have great chemistry and that Jenna and Stephen clicked together in a way that was organic.
Stephen says that nobody would take the part but he had to audition twenty times for the role.
Jenna felt like she could take the show on and felt like it was the next new level of challenge for her. She said everyone was so great so it was really hard to say no to and she also couldn't find a reason not to do it.
Stephen says its a very cool challenge to have the insanity of juggling three children since kids are crazy!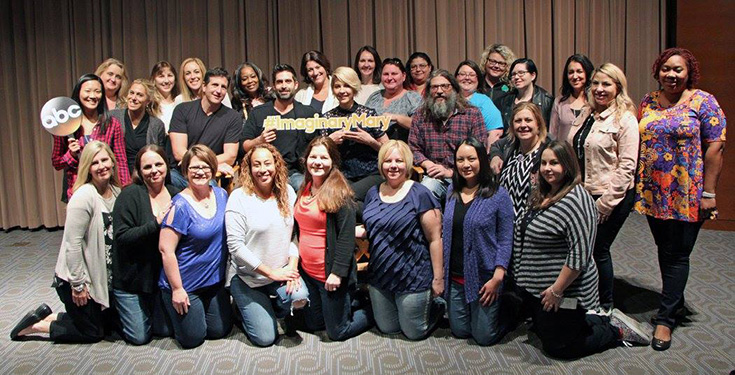 While I was at the studio we had the opportunity to screen TONIGHT's episode of Imaginary Mary that you won't want to miss. Ben will ask Alice to help with her FIRST mom-like task by asking her to pick up his daughter Bunny from her dance class which isn't the easiest task for Alice which leaves Ben a little disappointed when Alice tells him she can't help with the kids anymore. You have to watch tonight to see what else happens!
For more Imaginary Mary Updates:
Watch Imaginary Mary on Tuesdays at 9:30/8:30C on ABC.