During the holidays there are nights when you I want to relax and not spend so much time in the kitchen. Although I love to cook, spending quality time with my kids is what I cherish because they grow so fast! When it comes to cooking during the holiday I love casseroles! They are EASY to make and can be delicious, depending on what you add inside.  My latest family favorite is my Creamy Chicken & Vegetable Casserole.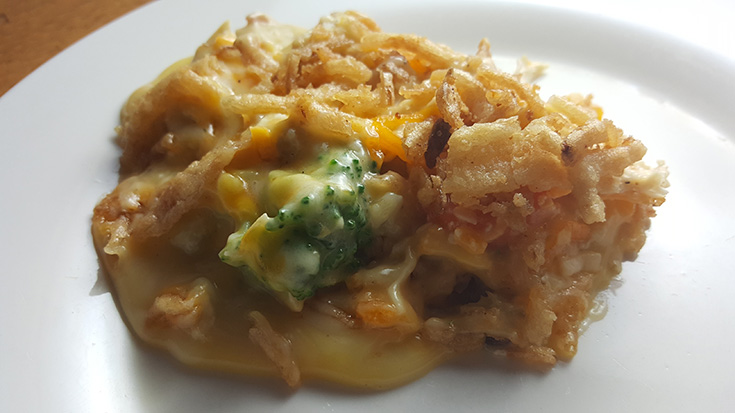 When I make casseroles you will almost always find vegetables inside. As a mom I try to find as many different ways to include vegetables in the meals I prepare for my family. Kids can be picky so I try to sometimes hide them and hope they won't notice. I love vegetables and since there is times I want to save time preparing our meals, I always keep some of the Birds Eye frozen vegetables in my freezer.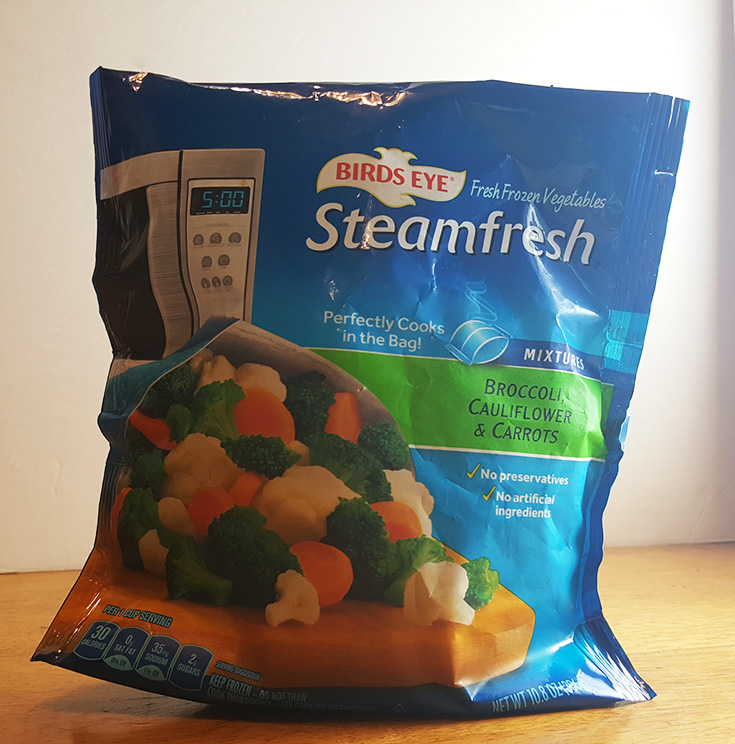 Since the weather was warm this past weekend I wanted to cook something nice and warm for dinner. I thought I would make a casserole I know the family would enjoy. I used some cream of chicken, cream of celery, shredded chicken, cheese, french fried onions and the Birds Eye Steamfresh vegetables which included broccoli, carrots and cauliflower. I was happy when there was NO leftovers to put away. These are the kind of meals that matter and make my heart happy!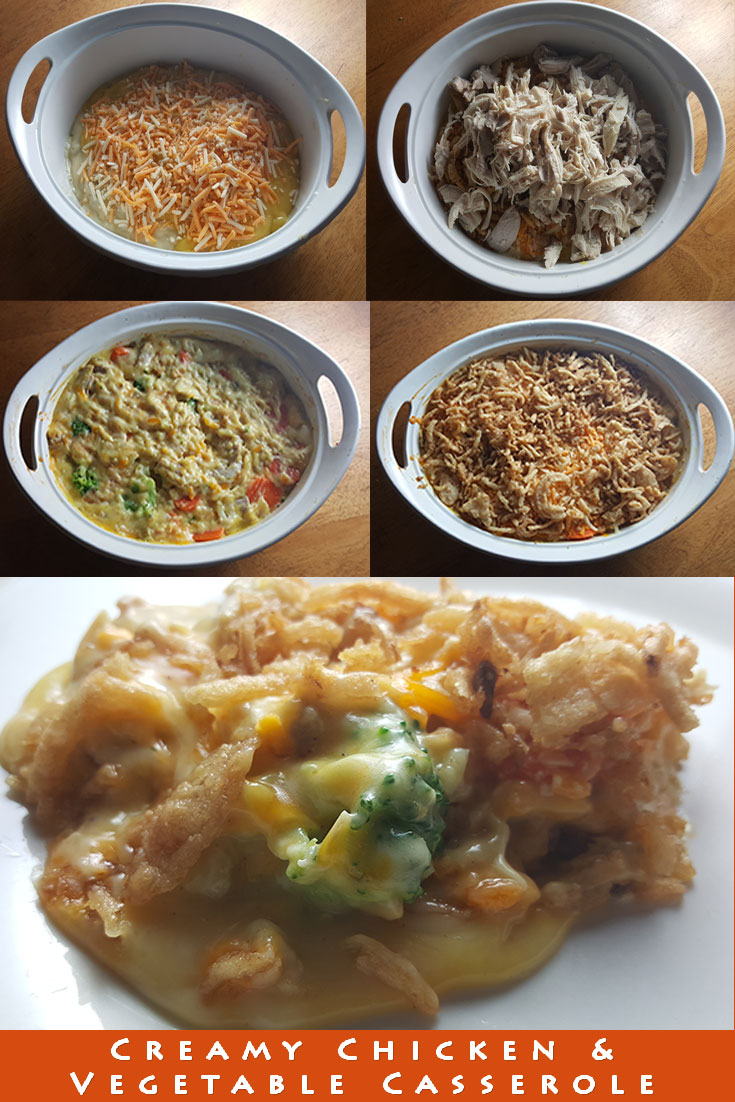 Creamy Chicken & Vegetable Casserole Recipe
Do you or your family enjoy casseroles? Want to make a delicious casserole that includes chicken, cheese and a variety of vegetables? My recipe is easy to prepare and ready to eat in just 30 minutes! Be sure to print my casserole recipe below:
Creamy Chicken & Vegetable Casserole
Ingredients
2 cups shredded cheddar cheese
22.6 oz can cream of chicken
10.5 oz can cream of celery
2 cups french fried onions
2 cups shredded chicken
2 10.8 oz Birds Eye Steamfresh Frozen Vegetables (Broccoli, Cauliflower & Carrots)
1 tsp pepper
Instructions
In a casserole dish add cream of chicken, cream of celery and pepper. Stir to mix.
Add 1 cup cheese, 1 cup french fried onions and vegetables and stir.
Bake uncovered at 400° for 25 minutes. Remove from oven and stir casserole gently. Top with remaining cheese and french friend onions. Bake an additional 5-10 minutes until cheese is melted.
Remove from oven. Cool at least 5 minutes and enjoy!
https://www.mommyenterprises.com/moms-blog/50911/creamy-chicken-vegetable-casserole-recipe/
This is just one way that you can use the Birds Eye vegetables.They offer quite the variety of vegetables which makes your recipe possibilities endless! If you are looking for a classic recipe for the holidays, be sure to try the Birds Eye Green Bean Casserole recipe too!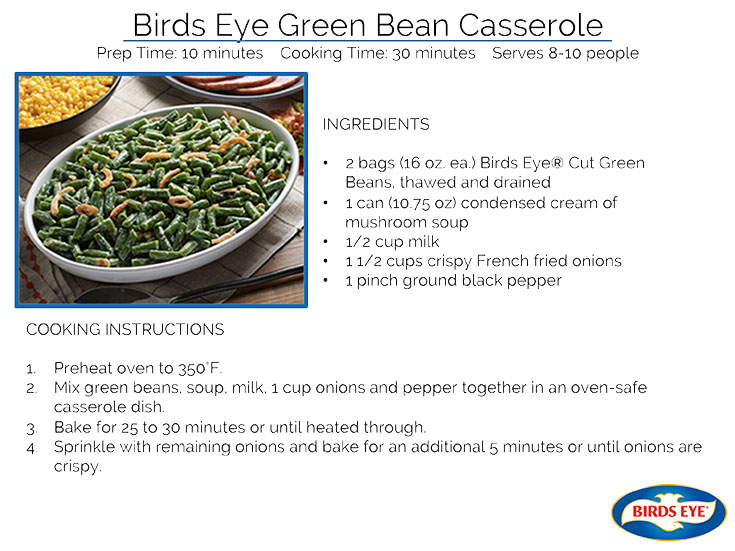 To find more recipes like this one to make for the holidays visit: www.birdseye.com/vegetable-recipes
Birds Eye Prize Pack Giveaway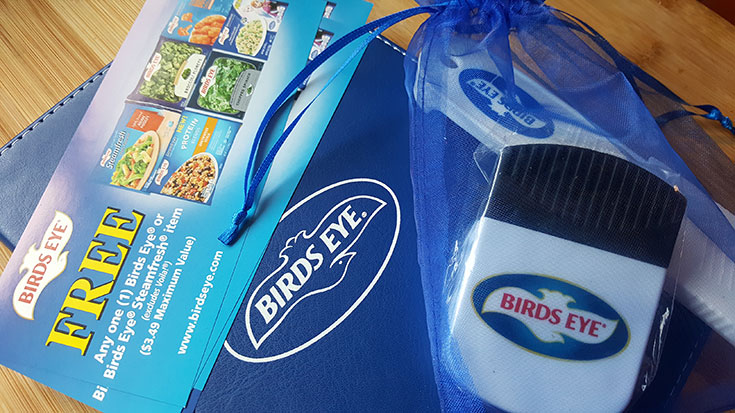 One of my LUCKY readers is going to WIN a Birds Eye Prize Pack that includes Birds Eye branded notebooks, measuring spoons, bag clips and 4 coupons for free product! To enter for your chance to win use the Rafflecopter below: