Now that November is here we can start thinking about Thanksgiving. For those that enjoy cooking like I do, it is now time to start thinking about all those wonderful side dishes you are going to serve along with your turkey for your guests. I have my favorites that I cook every year but I do like to add something different to our meal each year too!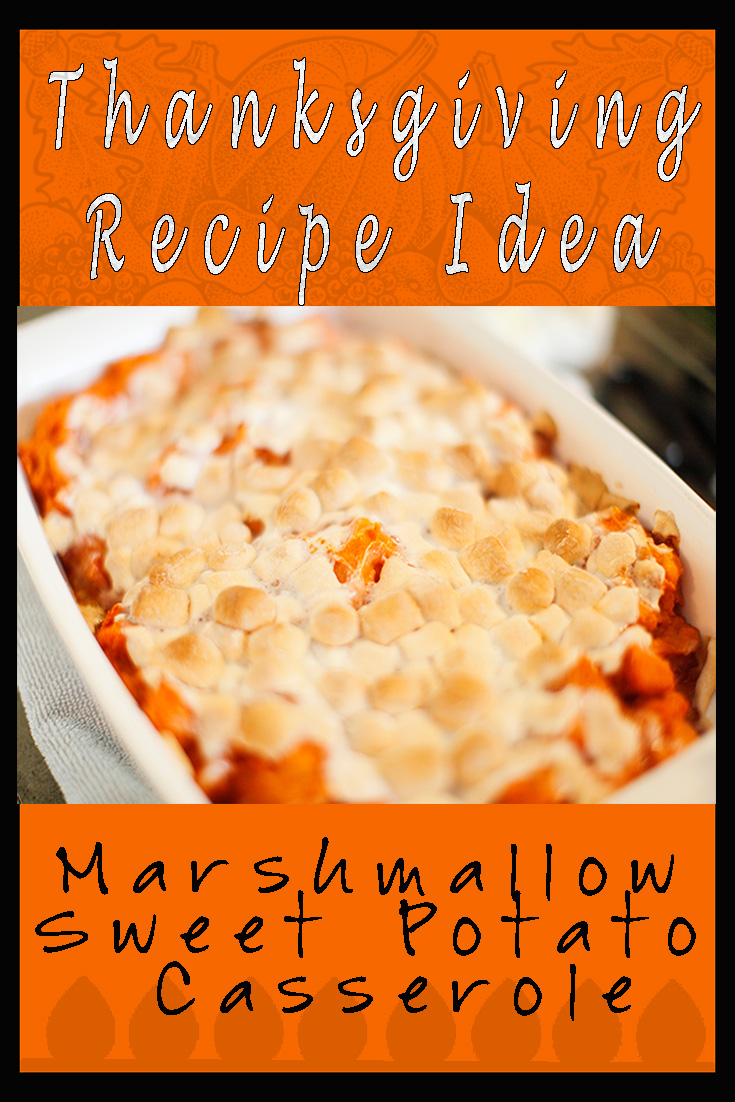 I always make a marshmallow sweet potato casserole. This is a dish that was always at the table on Thanksgiving growing up. While it isn't something that is one of my favorites, other family members love it! Below you will find a recipe from In The Raw for a marshmallow sweet potato casserole that your family and friends are sure to enjoy!
Marshmallow Sweet Potato Casserole Recipe
Ingredients:
2 pounds orange-fleshed sweet potatoes
2 tablespoons unsalted butter
1 (8-ounce) can crushed pineapple, well drained
2 tablespoons Stevia In The Raw® Bakers Bag
1/2 teaspoon salt
Freshly ground pepper
Marshmallows
Directions:
Preheat the oven to 400° F. Coat an 8-inch square baking dish with cooking spray and set aside.
Bake the potatoes until they are soft 45 to 60 minutes. When cool enough to handle, peel the potatoes and place the flesh in a mixing bowl.
Mash the potatoes, using a fork or, if the potatoes are fibrous, whirl them in a food processor. Add the butter and mix until blended. Mix in the pineapple, stevia, salt and pepper. Spread the potato mixture in the prepared baking dish, smoothing the top. Cover with marshmallows, arranging them ½-inch apart in one layer. (If desired, the dish can be covered, and refrigerated overnight; bring to room temperature before baking.)
Bake the casserole for 20-25 minutes, or until the marshmallows are brown and crusty.
Let sit for 15 minutes before serving.
For more Thanksgiving recipe ideas visit: https://www.pinterest.com/mommye/holiday-recipes-thanksgiving/