The times sure have changed when it comes to calculators! I received the Casio Prizm fx-CG10 to review and I have to say that I am really amazed at how much calculators can do these days besides add, subtract and divide. This calculator will be perfect for my junior that is taking Trigonometry right now and is studying for and will be taking the SAT exam in the next couple months.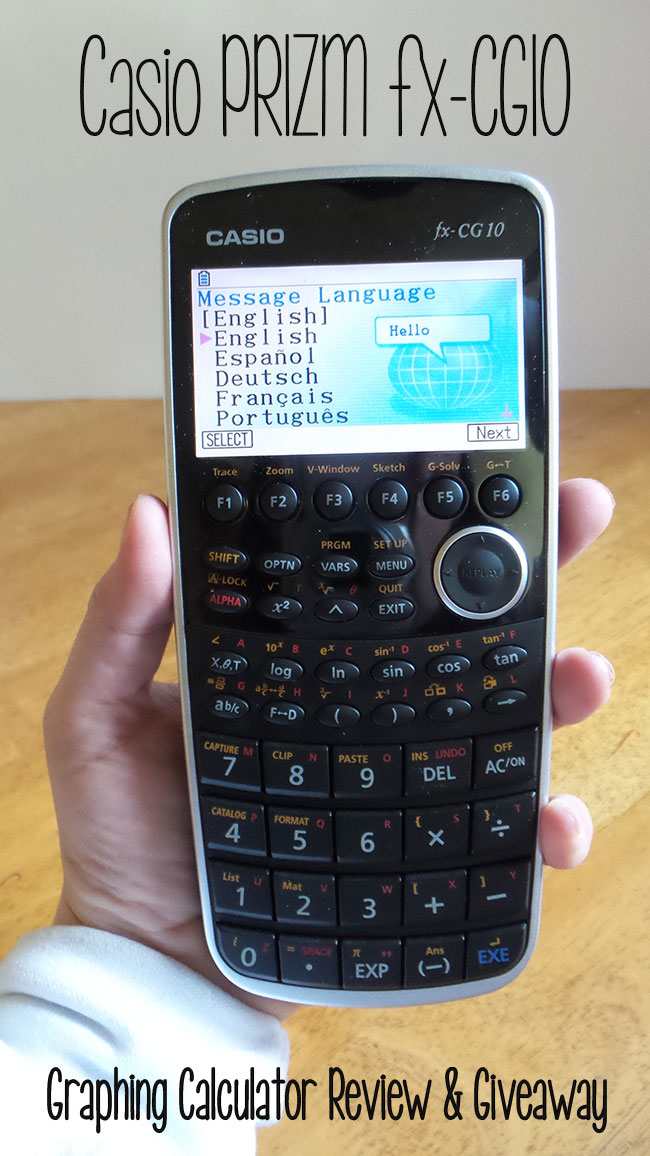 The Casio Prizm fg-CG10 has a high-resolution full color LCD with over 65,000 brilliant colors with a large 3.7″ screen. This model is fast too! It has a high speed CPU that is about three to five times faster than conventional calculators. I wish they had these calculators when I was in high school! What I really like about this calculator is the easy to use icon-based menu.
The fx-CG10 PRIZM is great for those taking the SAT and also to help support students taking the following courses:
The Casio Prizm fg-CG10 has been designed to create a whole new way for students to learn math. The Casio Prizm enables you to experiment by creating your own graphs over pictures of real-life scenes with Picture Plot and then understand the functions from the graphs that you have created.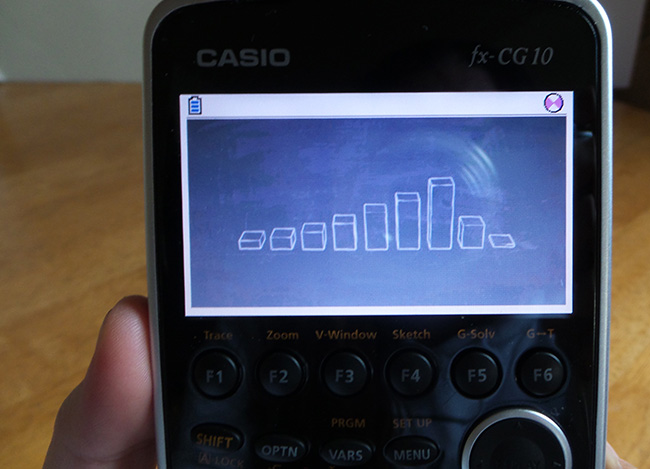 You can also use spreadsheets and tables with this handy graphing calculator as it has a multitude of functions that leverage the color LCD in graphing objects like dotted lines, circles and bars, and grid lines on graphs.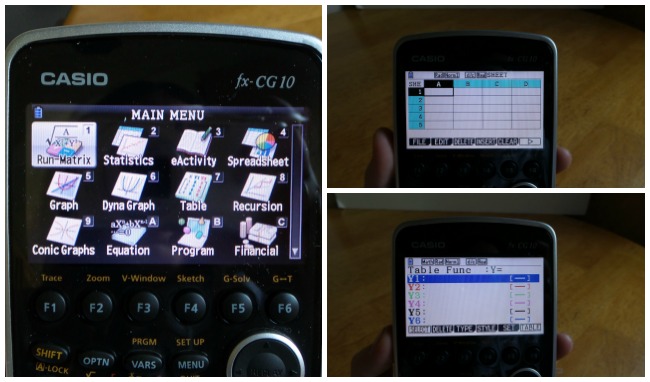 The fx-CG10 PRIZM also offers USB connectivity. It comes with a USB cable, a unit-to-unit cable and a CD with software  that can be used for high-speed data communication between your computer and the unit, or unit-to-unit data communication.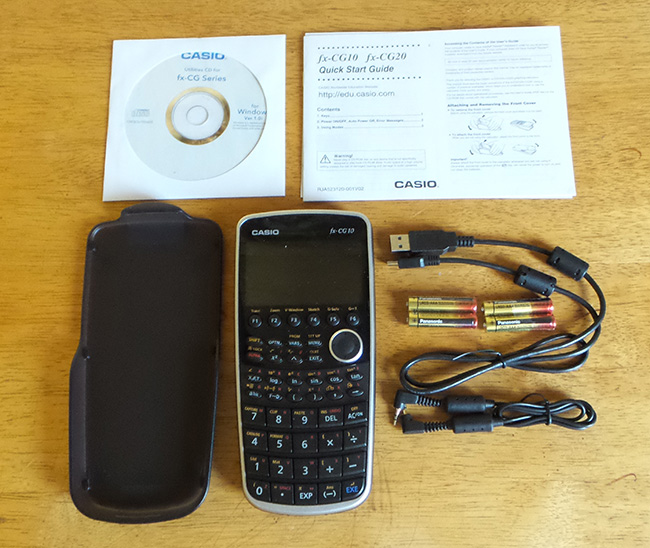 Casio Prizm fx-CG10 Giveaway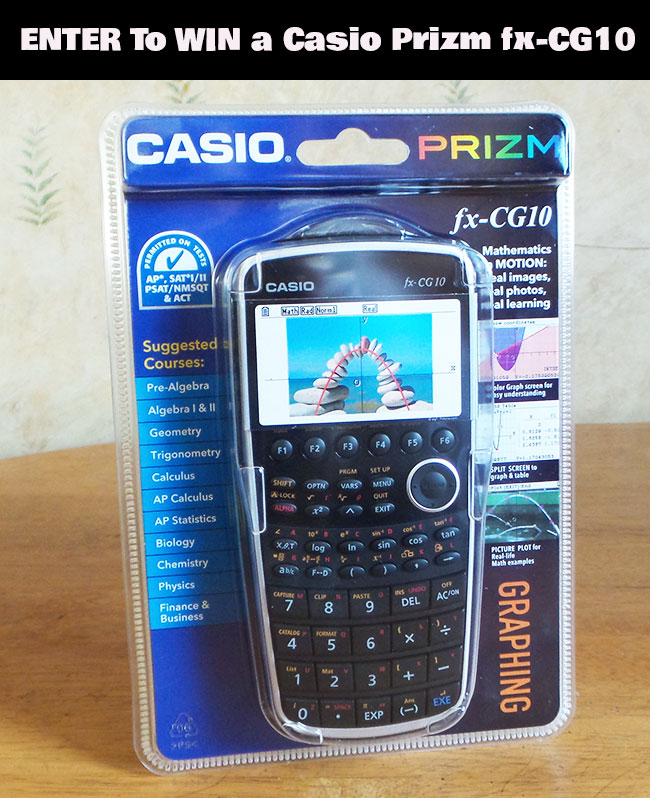 One of my lucky readers is going to WIN a Casio Prizm fx-CG10. To enter for your chance to win use the Rafflecopter below: