I was excited to see INSIDE OUT win the Oscar for BEST ANIMATED FEATURE, Disney Movies Anywhere is STREAMING the critically acclaimed follow-up short, "Riley's First Date?", for everyone to enjoy for FREE for a limited time only!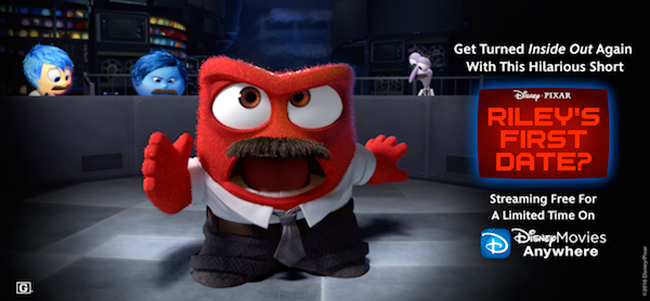 Since I am a huge fan of the INSIDE OUT movie I was excited for an update on one of my favorite Pixar characters. (see more of my INSIDE OUT posts)
Riley is now 12 and you should see her parent's reaction when a boy knocks on their door asking for their daughter! Take a peek at this cute trailer below:
Riley's First Date
Right now INSIDE OUT fans can visit https://di.sn/6004B5BFC to take you on Riley's emotional journey with going on her first date with the boy that knocked on her door.