This last week my Off Mosquito Lamp that I received to review has came in handy. I have been noticing an increase of mosquitoes and I have been trying my best to AVOID being being bit by them.
The Off Mosquito Lamp Starter Kit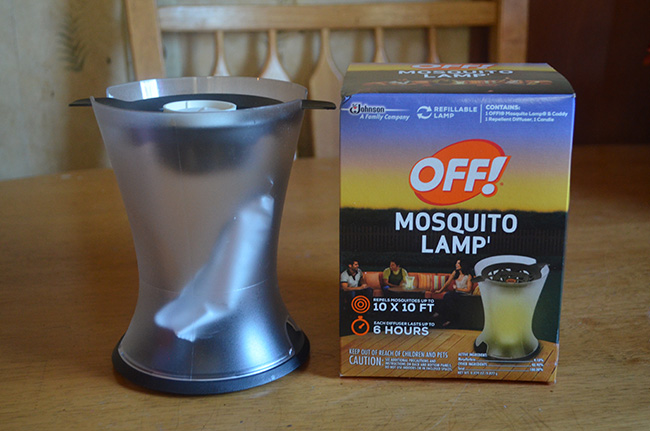 The Off Mosquito Lamp is easy to setup and provides protection against those pesky mosquitoes. With this mosquito repellent lamp you activate the diffuser by lighting the candle and placing it in the bottom of the lamp.
The Mosquito Repellent Lamp Parts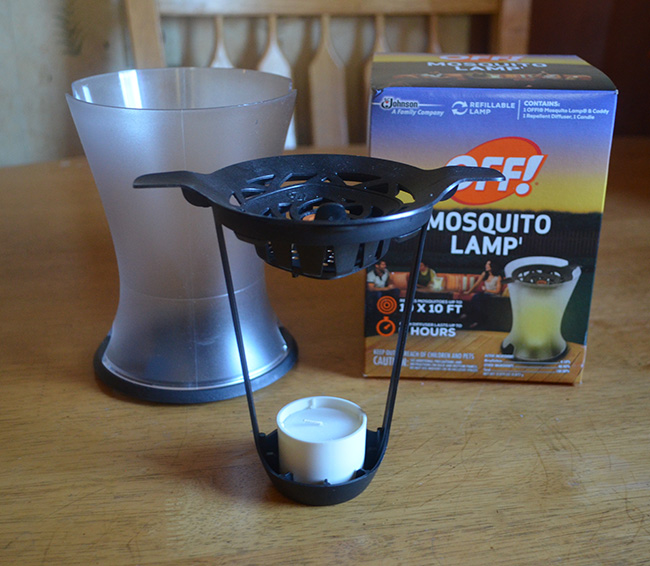 The heat from the candle will activate the repellent and provide protection in up to a 10 x 10 feet area for up to six hours. These can come in handy for those of you that like to entertain outdoors.
Off Mosquito Repellent Lamp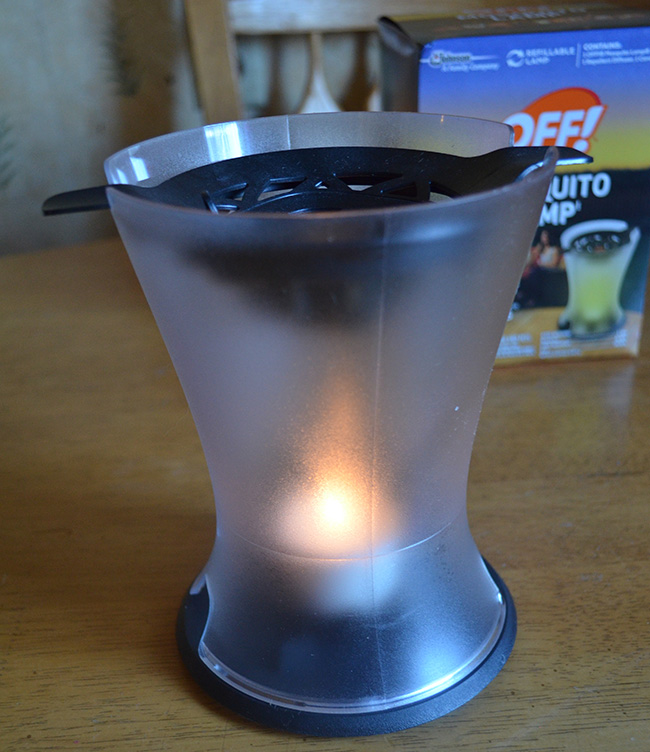 Although I lit my candle indoors so I can take a picture, these mosquito repellent lamps are made for outdoor use only. You should use one lamp in a 10 x 10 foot area or 2 lamps if you have a larger area.
Off Mosquito Lamp Refills
What I like about the Off Mosquito Lamp is that is refillable! You don't have to worry about running out of mosquito protection, just buy refills!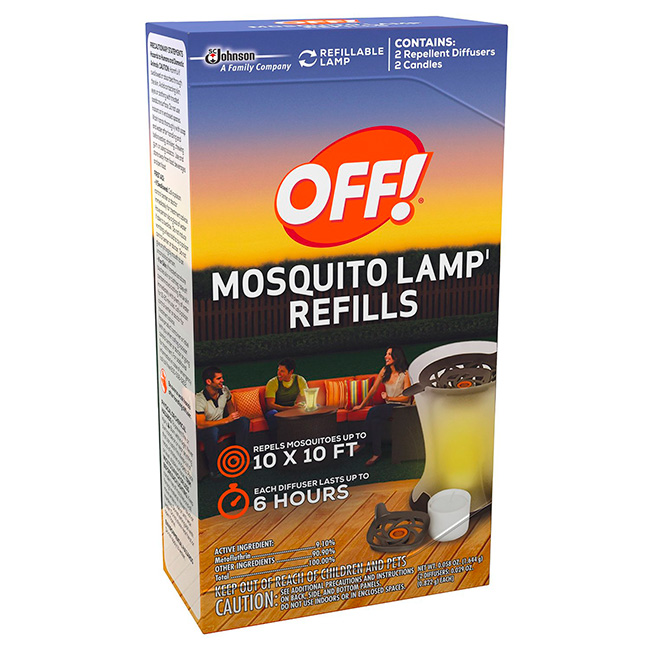 Want to try these for your outdoor area? BUY NOW