This is a partnered post with House-Autry. All thoughts & opinions are my own.
I love creating and trying new recipes. I am participating in the Great Chicken Challenge from House Autry where I have gave their master chef's one of my favorite chicken recipes for them to modify, putting a twist on it using some of the House-Autry products.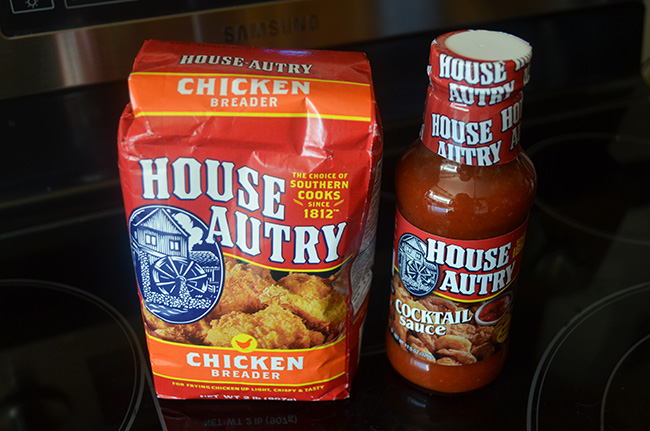 Once I received the new modified recipe back I couldn't wait to give it a try. I had never used the House-Autry products before and was excited to try them with my new stuffed pizza chicken breast recipe.
In addition to the marinara sauce I usually use in my stuffed chicken breast recipe I added some of the House-Autry Cocktail Sauce that gave it a little kick!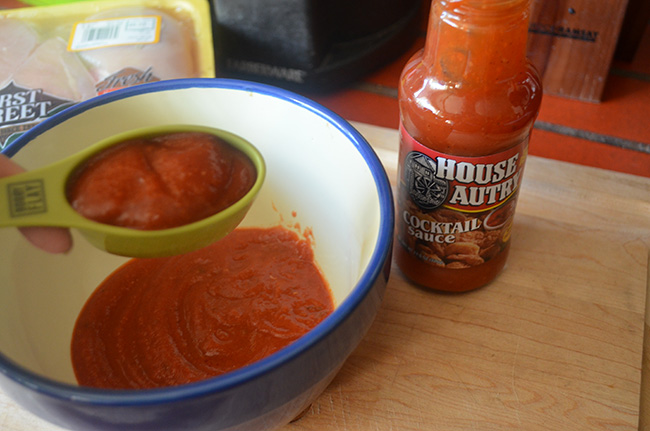 Then instead of using flour and breadcrumbs I used the House-Autry Chicken Breader and added some Italian Seasoning.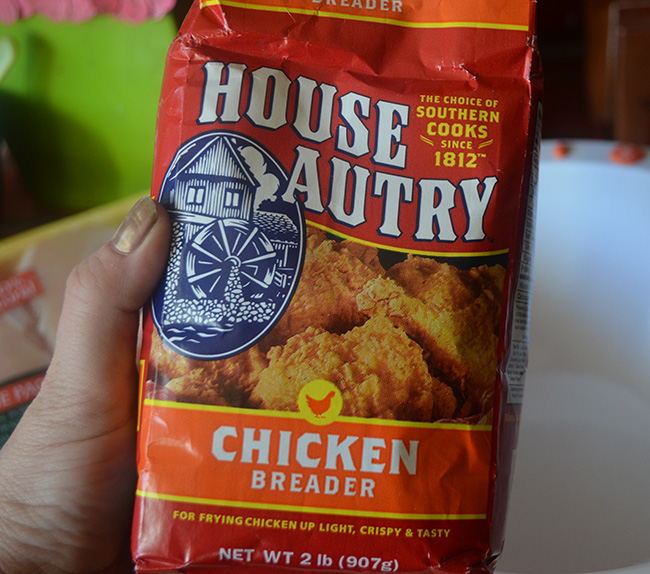 In about 45 minutes including preparation I had these delicious pizza stuffed chicken breasts that my whole family enjoyed. Everyone mentioned how they liked how the chicken tasted and I should make it more often like this.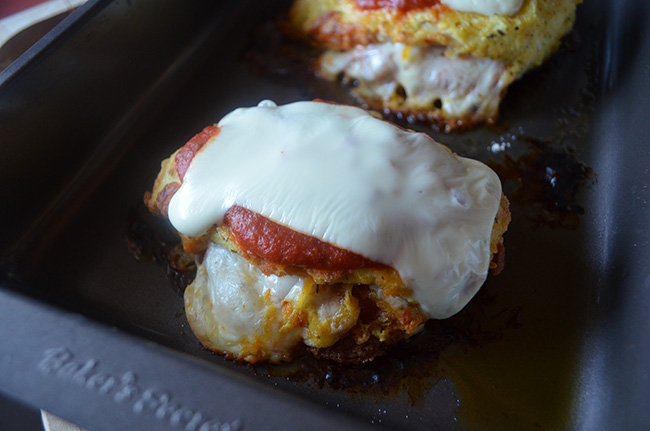 I use chicken breasts with meals often so I am happy to have found a new product that I can use to bread the chicken that my family likes. I can't wait to try the other House-Autry products and use the Chicken Breader for another recipe creation. While I thought that the House-Autry Cocktail sauce might make the pizza a little spicy, it actually gave it the perfect little twist!
Want to try this delicious pizza stuffed chicken breast recipe? Print it below: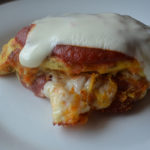 Pizza Stuffed Chicken Breast Recipe
Ingredients
4

lbs

of boneless chicken breast

about 6 large breasts

12

thin slices of fresh mozzarella cheese

25-30

slices

of pepperoni

3/4

cup

marina pasta sauce

1/4

cup

House-Autry Cocktail Sauce

2

whole eggs

1/4

cup

water

8

oz

House-Autry Chicken Breader

1

tablespoon

dried Italian seasoning
Instructions
Preheat oven to 350°.

Mix together the marinara sauce and House-Autry Cocktail sauce, set aside.

Using a sharp knife cut a pocket into each chicken breast, place one slice of mozzarella, and 5 slices of pepperoni, one tablespoon of marinara mixture inside each pocket of the chicken breast, then set aside.

In a medium bowl combine the eggs, and water mix thoroughly. In a second bowl combine the House-Autry Chicken Breader and Italian seasoning.

Dip the chicken breast into the egg, and water mixture, then dredge in the House-Autry Chicken Breader mixture. Repeat until all chicken breasts are coated in the breader.

In a skillet add 1/4 cup of blended oil, heat on medium-high heat until it begins to shimmer, sear each chicken breast to a baking sheet with a wire rack. Place in the oven to bake for 20 minutes.

One time is up, remove the chicken from the oven, put one tablespoon of the marinara sauce mixture atop each chicken breast, and then place one slice of mozarella on each chicken breast. Put the chicken back onto the oven, and cook for an additional 5-10 minutes, or until done.

Remove from the oven, and serve immediately.