I recently received a box from with some very sweet surprises inside for me to try.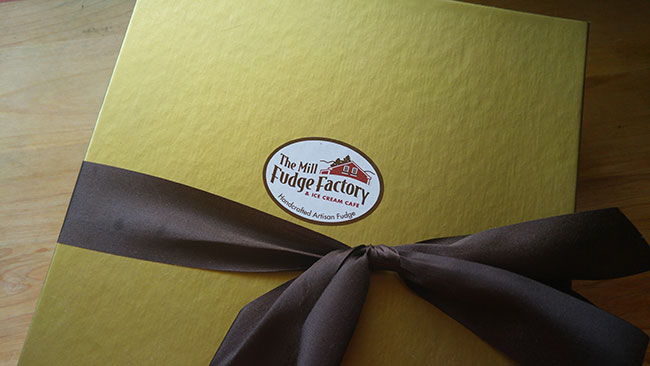 I received 2 pounds of dreamy fudge in four different flavors from The Mill Fudge Factory that I couldn't wait to try. With this package I knew I had to share because 2 pounds of fudge was enough for my whole family to enjoy.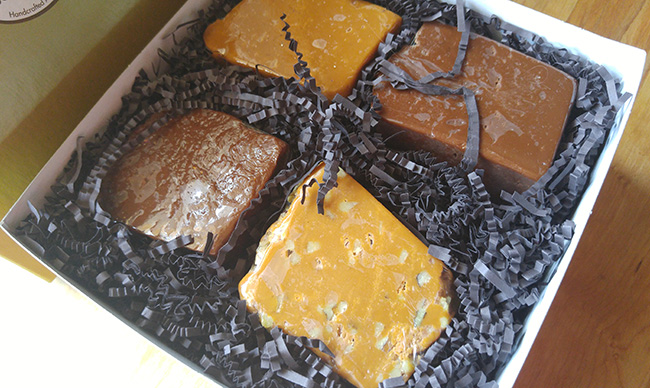 I received some of their Belgium Chocolate, Original Penuche, Maple Walnut and the Chocolate Raspberry. This is just four of MANY flavors of fudge that you can find on The Mill Fudge Factory's website. You can find classic fudge flavors like the variety that I received but they also offer specialty fudge, sugar free fudge and an awesome selection of fudge samplers.
I just LOVED the Chocolate Raspberry Fudge which consists of their signature fudge that is infused with real raspberries and topped with their homemade raspberry jam. This stuff is really GOOD and one of my favorites!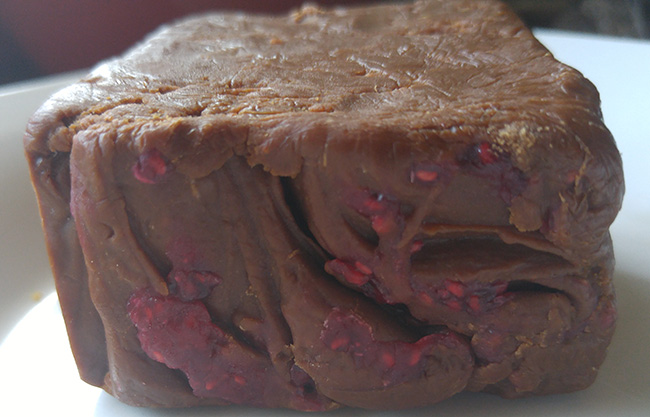 In addition to the yummy fudge flavors that you can order, The Mill Fudge Factory also offers truffles, toffee, gift baskets and more. They also have a cafe in Bristol NH for those local looking for a new place to eat.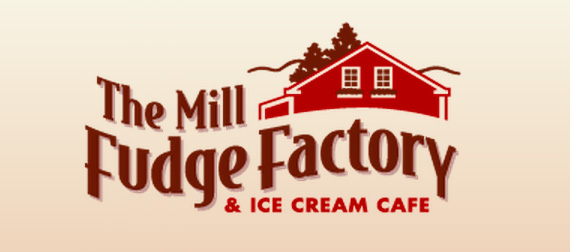 The Mill Fudge Factory would make a great gift for those that like fudge. Mom's Blog readers can SAVE 10% off your order by using promo code MOMMY10 at through Sept 30.