I receive product coupons and party supplies to facilitate this post. All thoughts and opinions are my own. 
This past weekend was a special one. It was the 4th of the July which we spent at my mother-in-law's house with family and good food. My in law's hosted the family gathering and I provided the food. I brought more Tony Roma's World Famous Ribs than we could eat. It was a feast and it was good!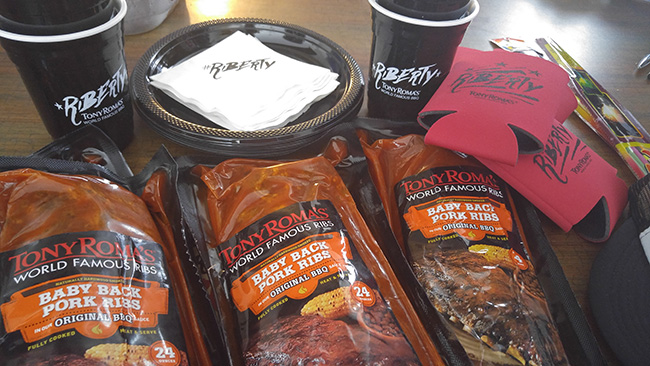 One thing that is always good when you are having a BBQ is ribs. That is unless you are on a date because ribs are always messing when you eat them so they are something you definitely want to eat either with friends, family or by yourself.
While the yummy Tony Roma's World Famous Ribs were on the grill, everyone put on some #Riberty temporary tattoos!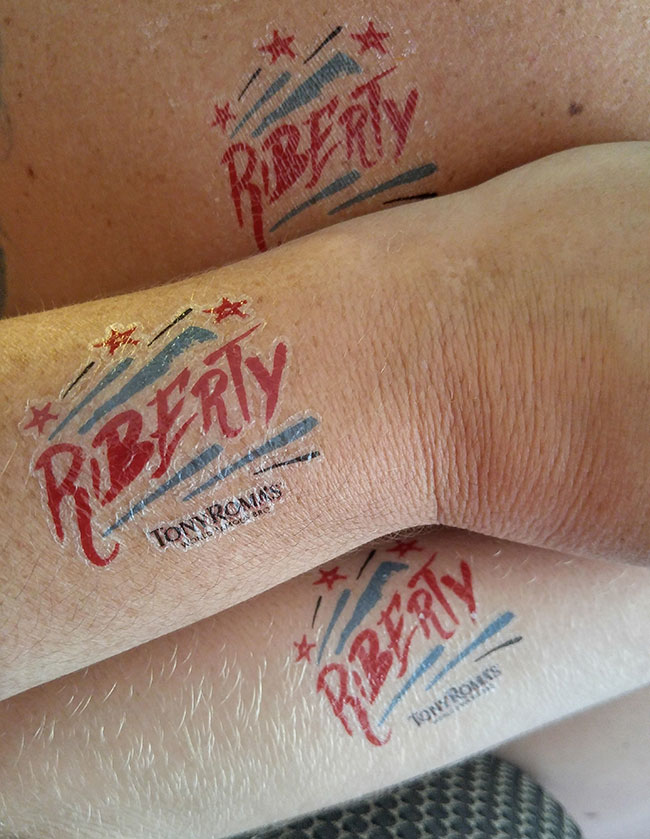 What I like about these ribs is that they come pre-cooked and lathered in a delicious bbq sauce. All you have to do is put them on the grill, reheat and they are ready in about 15 minutes or less. I prefer to use the grill but you can also reheat these using your oven or microwave.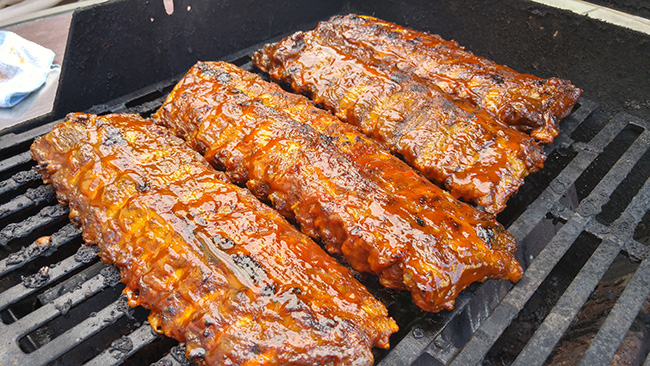 For those that love to bbq but don't like to spend time in the kitchen preparing your food, these are perfect. You can find these Baby Back Pork Ribs or they also have pulled pork though for those that prefer meat on a sandwich over meat on a bone.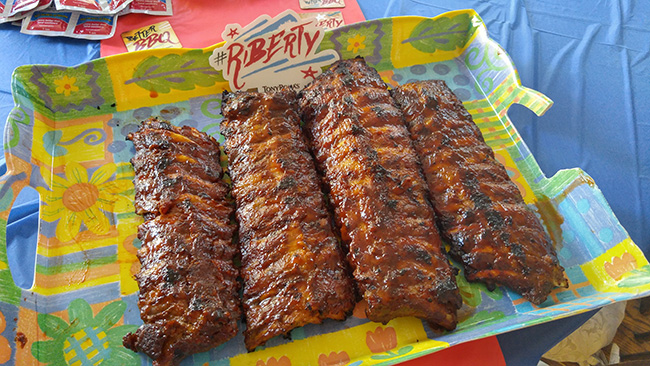 Just grab a pack or two of these Tony Roma's World Famous Baby Back Ribs, a few sides and you have yourself a nice meal.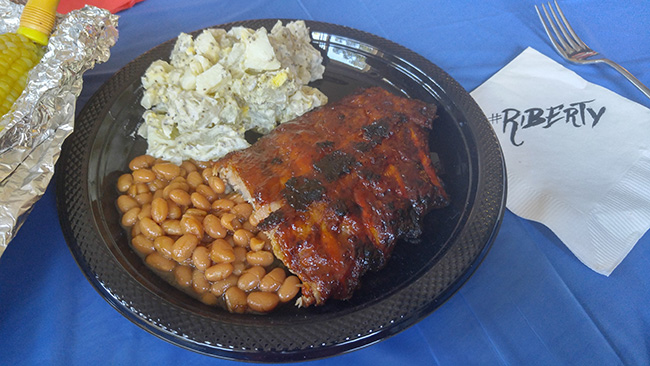 After our family had an awesome meal we did some swimming then went outside for a firework celebration. My in-laws are lucky and have a professional firework show every year that can watch right from their driveway. They also have neighbors that had their own fireworks so we got an amazing show for the night!
Find out more about the Tony Roma's World Famous BBQ products, recipes and more at: www.tonyromaribs.com.