I was asked if I wanted to visit the Basecamp Hotel  for a little adventure with my family. One city that I just adore is South Lake Tahoe so I couldn't help but say YES. Lake Tahoe is a place I don't think I can ever get bored with. I love visiting South Lake Tahoe in the Winter when I want to play in the snow or in the summer when I want to play at the beach.
Basecamp Hotel South Lake Tahoe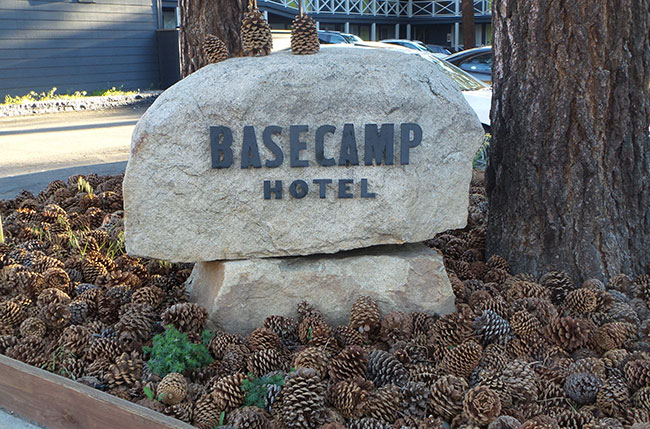 The Basecamp Hotel is a hotel that is located right in the heart of South Lake Tahoe that is in walking distance to the lake, the casinos, shopping and more!  The Basecamp Hotel offers 74 cute and stylish rooms that have been designed for both adventure and relaxation.
You can choose from variety of rooms to make your stay perfect. They have rooms with king size beds, rooms with full size beds and they even have a room that offers an indoor tent, picnic table and faux log fire to make it feel as though you are camping. There are even rooms with balconies for those that enjoy spending time outdoors.
Basecamp South Lake Tahoe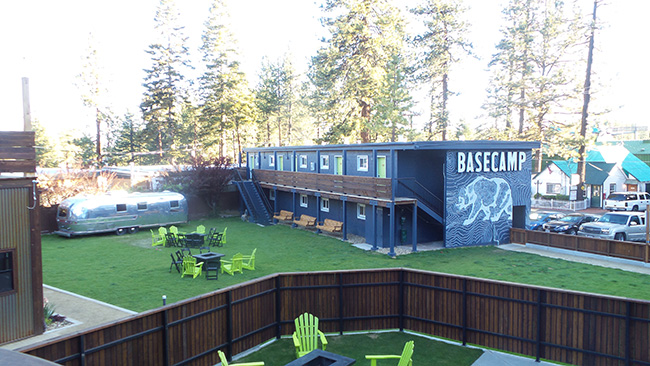 The room that we stayed in had a king size bed as well as another room within the room that had a bunk bed that was perfect for the kids.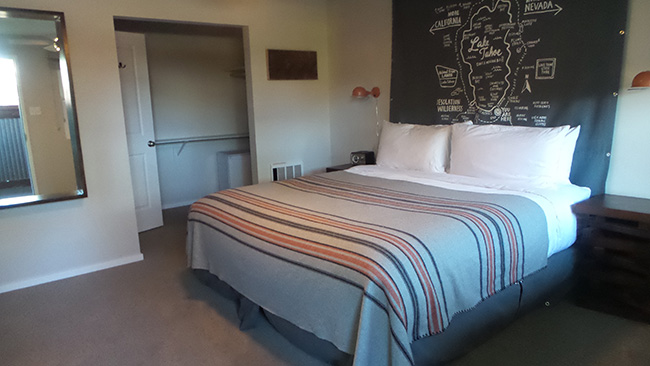 My kids loved that they had a desk to use, especially my son. When I was on my laptop getting some work done (on the complimentary wi-fi) during our stay, he was busy drawing mom some pretty pictures of birds he had seen.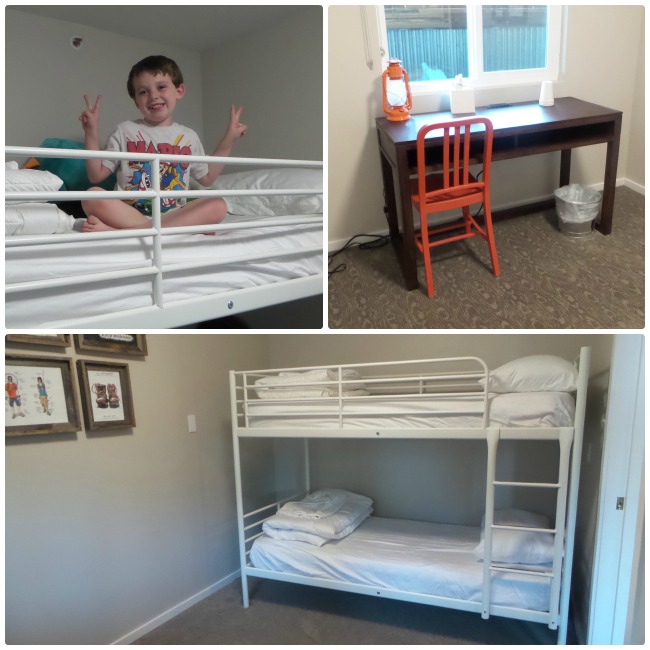 For those of you that are more "outdoorsy" or maybe like to hunt you might enjoy how the bathroom is designed with the stylish shower curtain and the art on the wall. I know I was a fan of the Basecamp shampoo, conditioner and body wash pumps that I found in the shower because for this trip I didn't bring these essentials.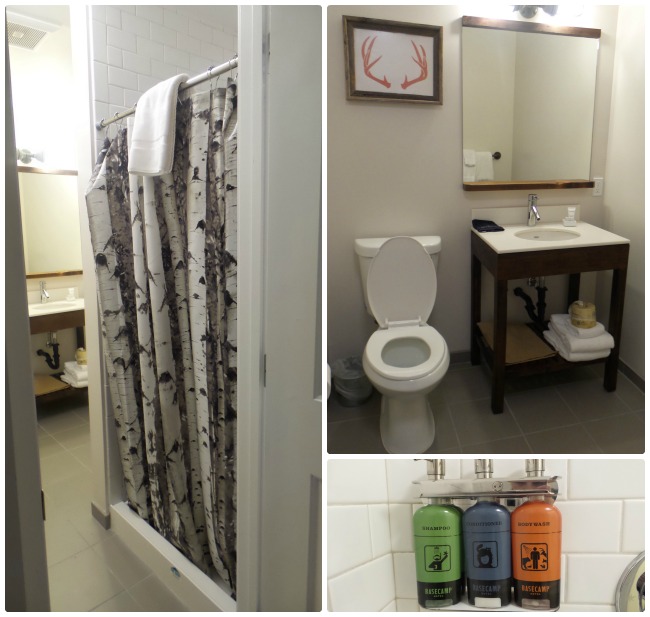 I really love the look and feel of this hotel. I wasn't sure what to expect when I was heading to South Lake Tahoe but was really impressed once I got there. I liked how the hotel has a large outdoor area that had plenty of places to sit, swing and play games!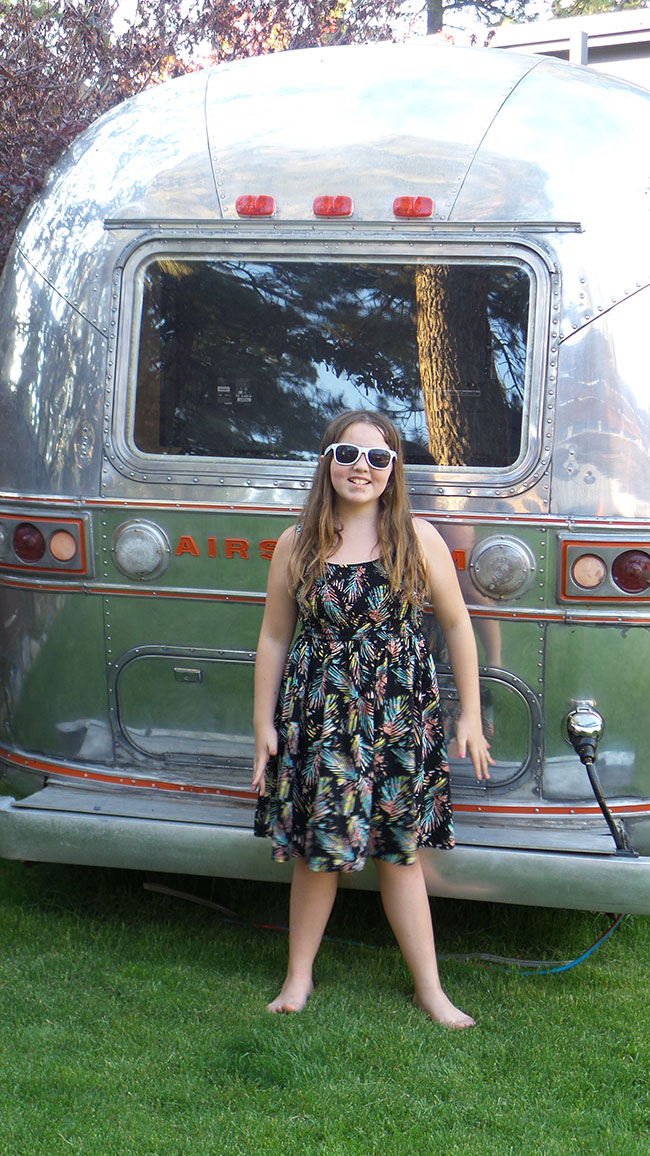 These amenities help to keep my children entertained during our stay.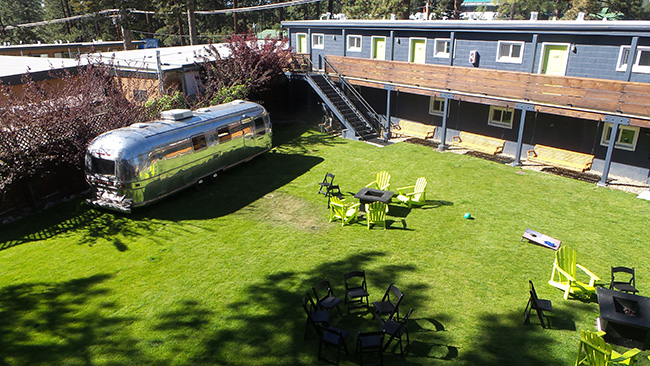 Along with fire pits and plenty of places to relax there is also a bar that you can order gourmet hot chocolate, beer and even ice water when you get thirsty!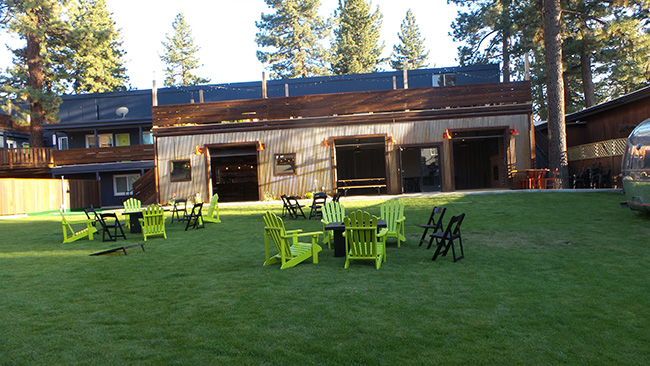 Inside the bar area you will find more places to sit along with an area with a TV for more entertainment.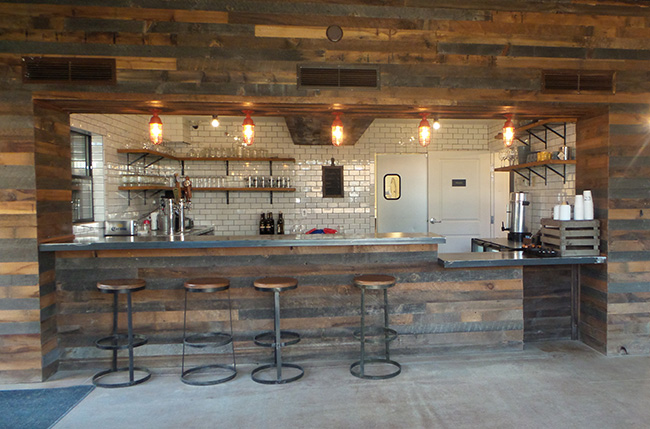 Although I didn't get to spend any time in the bar area except to order ice water, I bet this is a great place to enjoy a beer and watch a game with family or friends!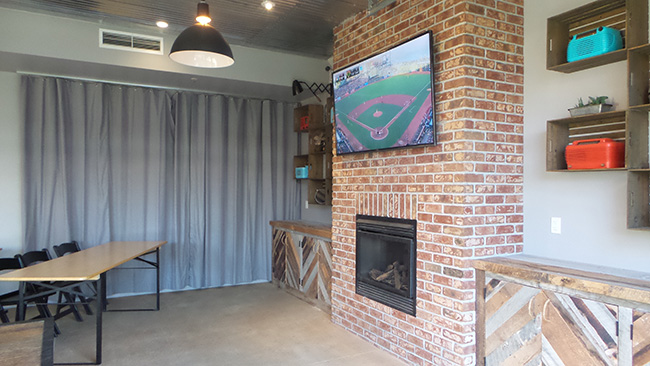 While this hotel does NOT have a pool, it does have 2 different spas that you can enjoy. Basecamp Hotel has a large 16 person spa on the ground level as well as a rooftop hot-tub that has a view of the mountains!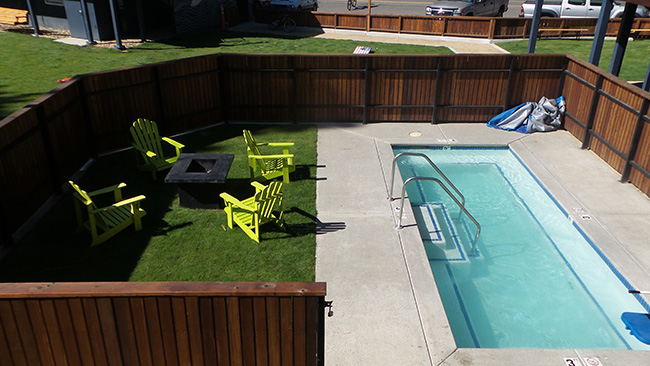 Next time I am bringing my swimming suit!
Throughout the outside area of this hotel you will find many fire pits. During the winter months I bet these come in real handy to keep warm.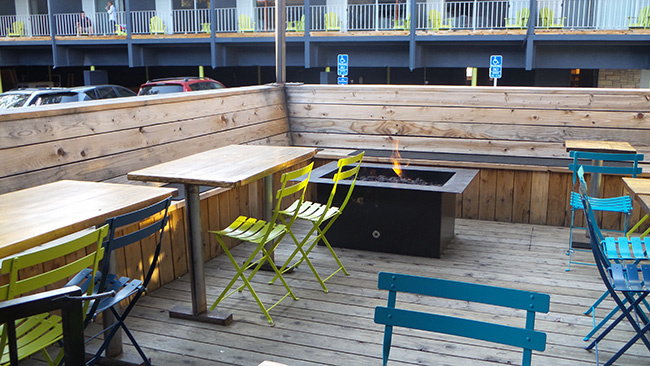 The fire pits are better at night in my opinion. In the evenings the outside lights are turned on at the Basecamp Hotel, the fire pits are lighted and guests come out to enjoy the outdoor games, the bar and best of all making S'mores.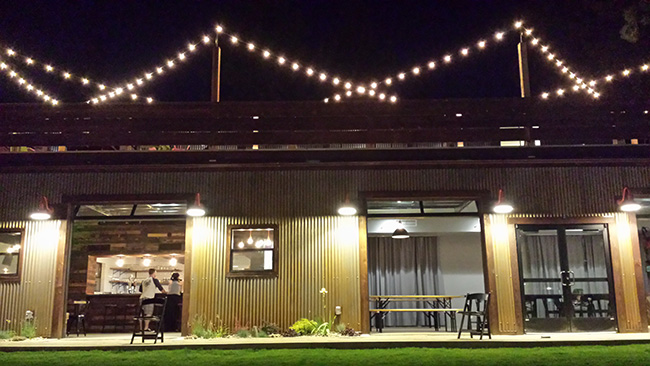 Our first night at the hotel I had something that I had to work on and I was able to relax outside and work on my laptop next the fire pit that kept me warm.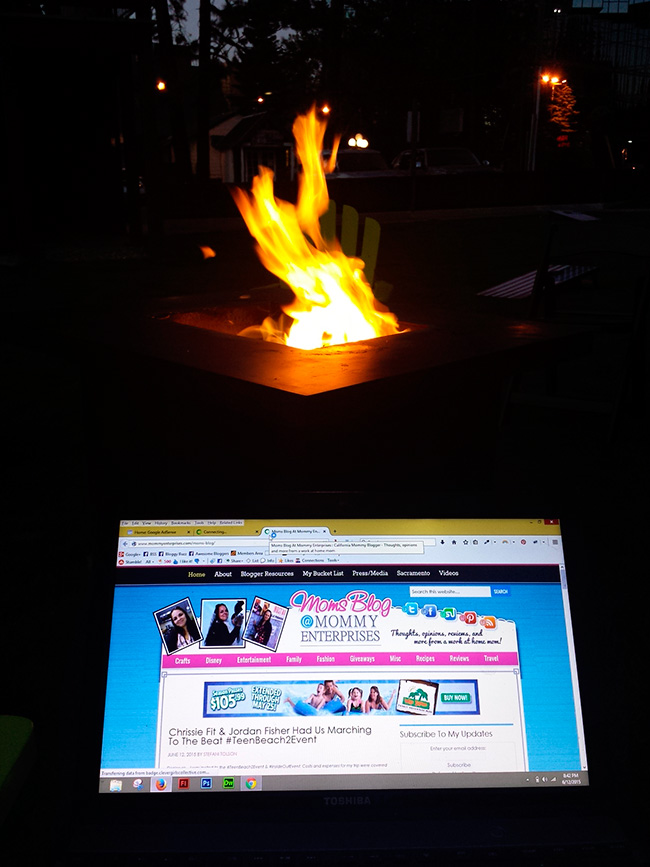 In the mornings in the lobby area of the Basecamp Hotel you will find another area to relax and also find some free Continental breakfast to get your day off to a good start.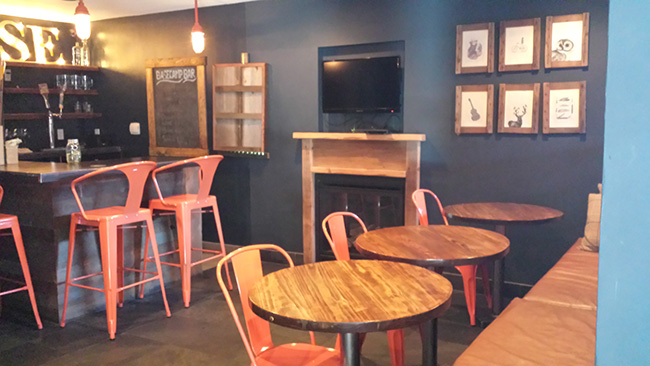 The lobby is considered the heart of the hotel where they encourage their guests to come meet new people and share their stories. I am a fan of the coffee table as I love wood furniture.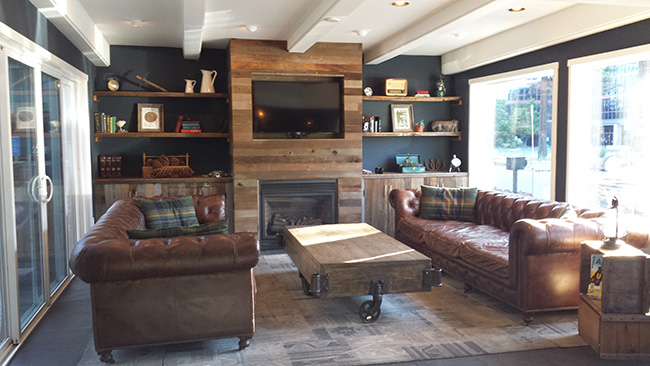 I definitely enjoyed my stay at the Basecamp Hotel and I look forward to staying there again in the future. I really like how close this hotel is to the lake and the casinos. You literally walk across the street and can walk right into Harvey's where there happens to be a Starbucks for those looking for some caffeine!
Basecamp Hotel South Lake Tahoe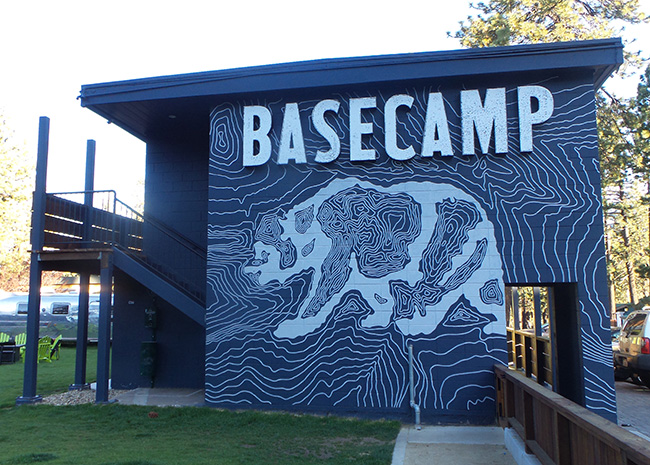 For more information or to book a stay visit: www.basecamphotels.com.