I received the following product from Best Buy below for review but all thoughts and opinions are my own. 
Back in when I was a child I used to watch The Jetsons and I loved the robot Rosie. When I was a kid I thought that by the time I was an adult I would be rich and there would be robots that you could buy just like Rosie. Well Rosie doesn't exist but Roomba does, she is my new iRobot that has been doing an extremely well job cleaning my tile floors.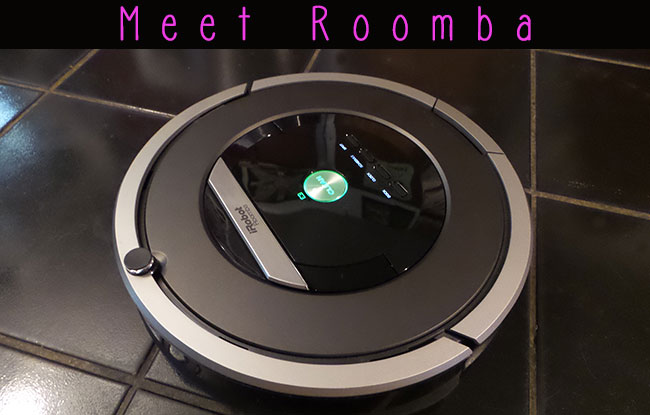 I couldn't wait to receive my iRobot® Roomba® 870 to try on my floors. I have a small house, with 4 children, two pets that shed and tile throughout the house. I never knew how much dust a house actually collected until I installed tile. To keep the floors clean, you really have to sleep at least a couple times a day.
Now I let my Roomba take care of cleaning the floors during the day while I keep my feet up and work away.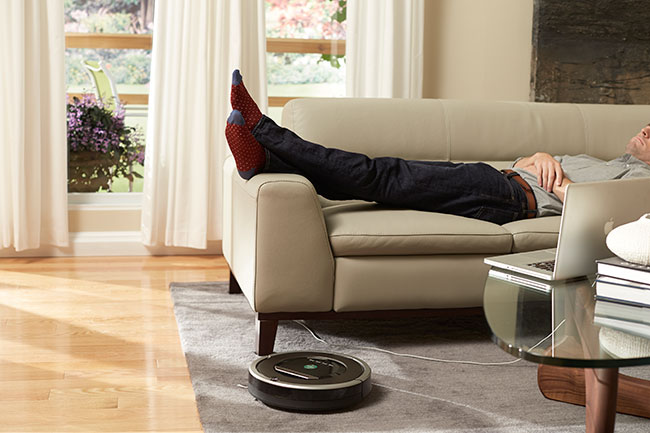 The iRobot Roomba 870 cleans the floors like a pro. It uses the revolutionary AeroForce™ Performance Cleaning System that provides 5X the suction power and removes up to 50% more dirt, hair, dust and debris.
This vacuum is easy to setup. It  comes ready to start cleaning your floors, you just got to remove the yellow tags and then set clock with the current date and time. After setting the clock you can then schedule the iRobot to clean your floors. It allows you to schedule Roomba to clean once a day up to seven times per week.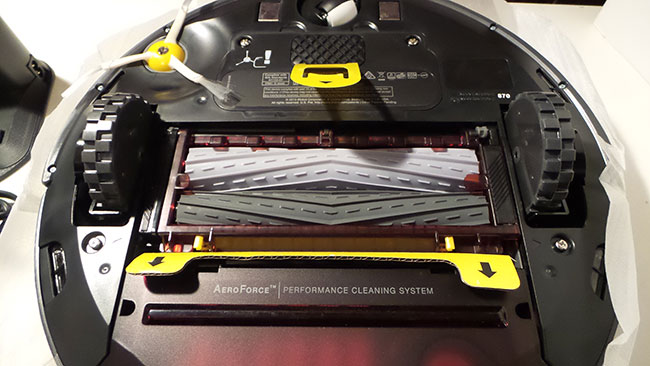 Roomba's slim design allows it to maneuver and clean under your furniture, including beds, skirted furniture, tables and cabinetry while the spinning side brush grabs dirt and debris from tough places like wall edges and corners. My couches are tall enough for Roomba to get under which makes cleaning under the couches a cinch now!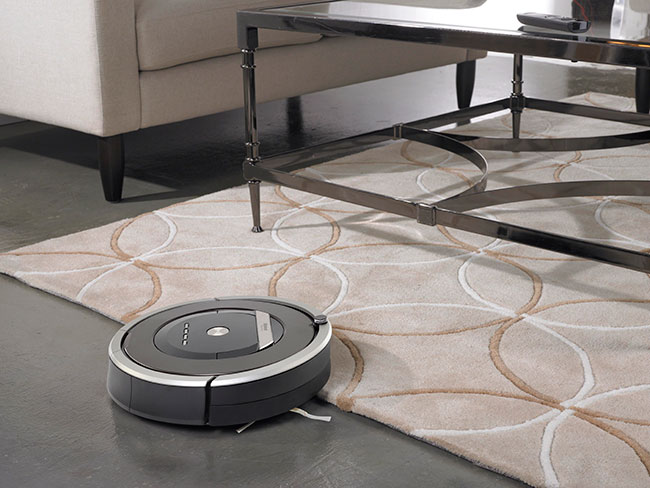 I was pretty amazed when I opened the bin for the first time and seen all this pet hair that it found on the ground and under the couches. I have a cat and a dog that seems to be SHEDDING right now. Roomba is going to help each day to pick up that unwanted pet hair on the floor.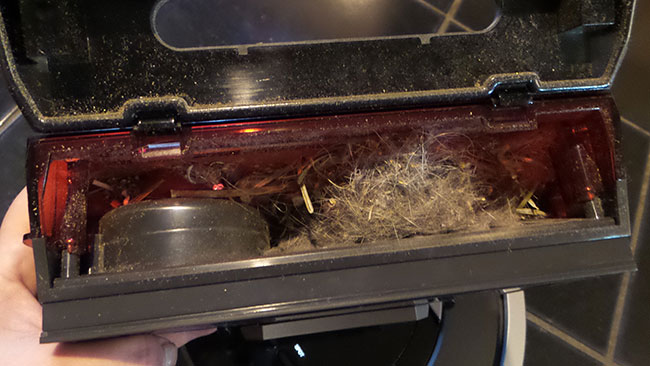 What makes the iRobot Roomba 870 special is that it cleans the floors differently than most people do. It uses it's robot intelligence to calculate the optimal cleaning path and determines when to use its various cleaning behaviors. The Roomba uses a Spiraling motion to clean concentrated areas, Wall Following to clean the full perimeter of the room and navigate around furniture and obstacles and Room Crossing in which it crisscrosses the room to ensure it gets the room clean.
I love that the vacuum remembers the path and remembers when it bumps into things so that the next time around it will try to avoid it. What I also love is that Roomba puts itself away on the Home Base® once it is done cleaning to recharge between cleanings.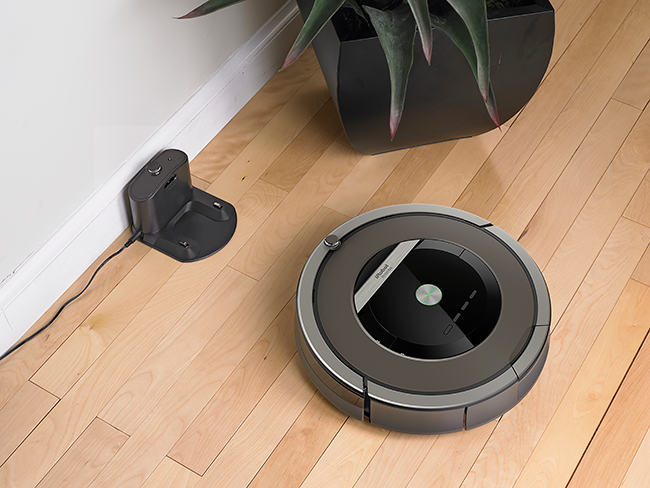 This vacuum uses a large HEPA filter that keeps to keep dust, dander, and other allergens out of the air and is ideal for those with that have homes with pets and/or allergies.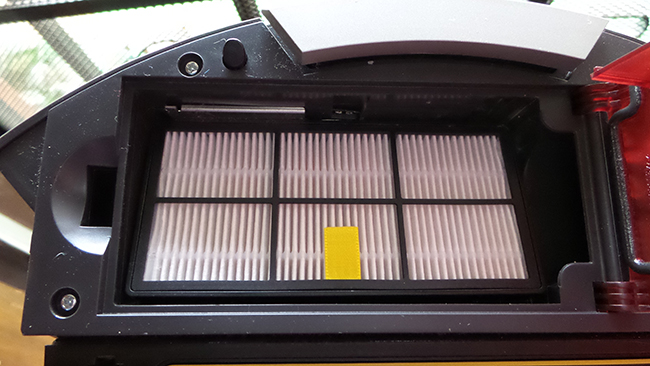 What I like about the iRobot Roomba870 is that it has NO cleaning brushes. It is designed with the Tangle-free AeroForce™ Extractors are virtually maintenance free, making it even easier for Roomba to tackle daily dirt build-up. Although I have only used this vacuum on my tile floors and other hard floor surfaces, it also works on carpet with is great.
Don't worry about Roomba going where she isn't supposed to. She comes with 2 Virtual Wall Barries to help keep her out of the areas that you don't want cleaned. It also is designed with the iAdapt® Responsive Navigation Technology with cliff-detection sensors so that Roomba avoids stairs and other drop-offs.
Take a peek at my Roomba in motion doing her job…
You can find the 
iRobot Roomba 870
 at your local Best Buy store or visit:
www.BestBuy.com
.