This is NOT a sponsored post but does include affiliate links.
Just a few days ago I received my Silhouette Cameo that I finally splurged and bought last week. It came with the Silhouette Vinyl Kit and I couldn't wait to put it to use. This weekend I made some CUTE Disney themed silhouette Easter eggs.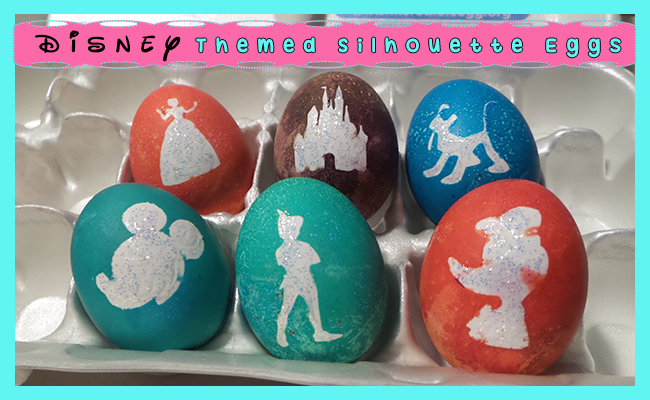 With the Silhouette Studio software that the Cameo came with I created a Disney themed design with various Disney characters including Mickey Mouse , Cinderella, Peter Pan, Alice In Wonderland, Donald Duck, Pluto, Elsa and the Disney castle.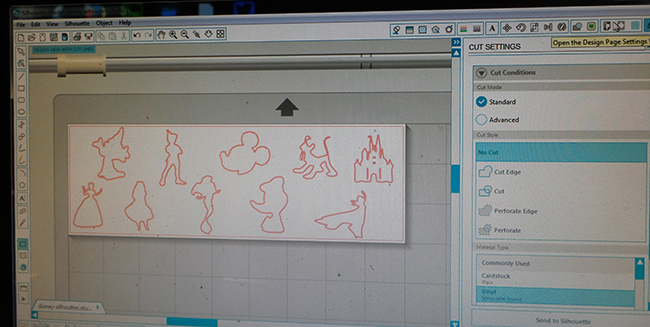 Once I had the file ready, I loaded my Cameo with the roll of black vinyl that was in the Silhouette Vinyl Kit that I received. Once it printed I used the hook that I received to gently take the unwanted vinyl off so that I just had a sheet of Disney vinyl characters.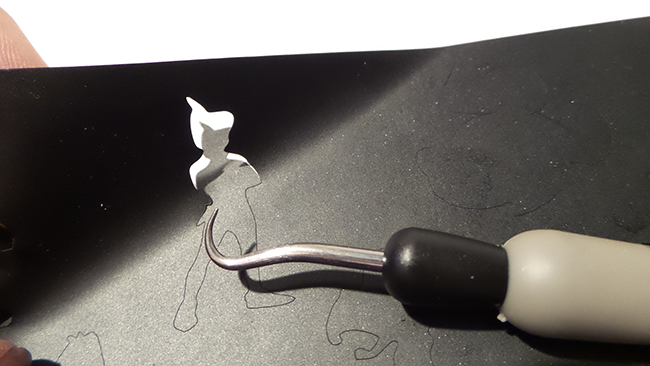 It took a few minutes with the hook but I am happy with the end results.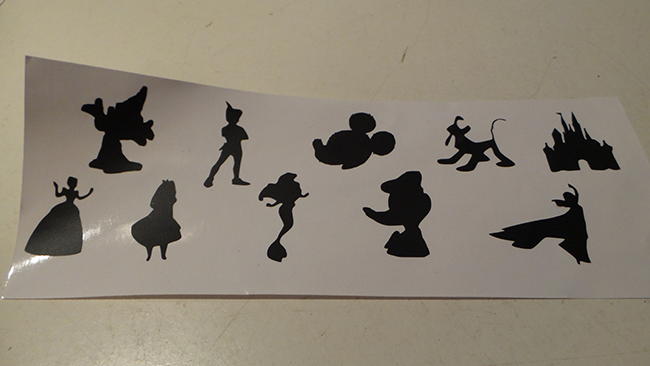 Now time to add the Disney vinyl characters to my hard boiled eggs.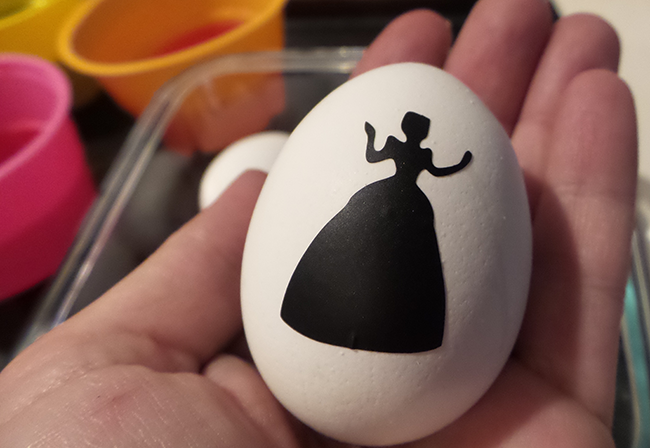 If you do this at home, make sure your eggs are dry and that you press on the stickers on the eggs as smoothly as you can.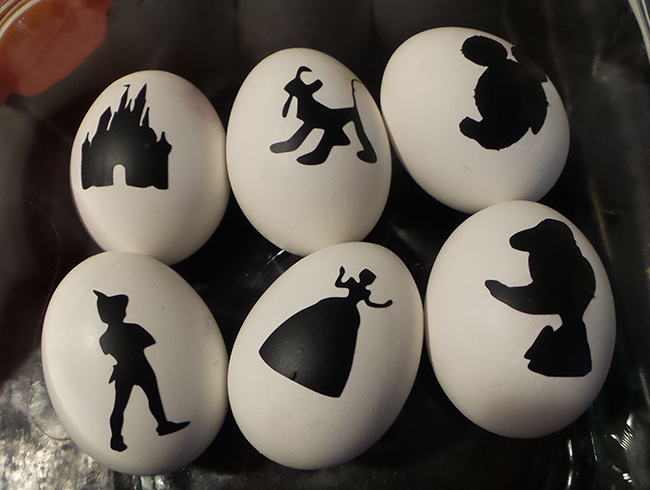 Next time for some color!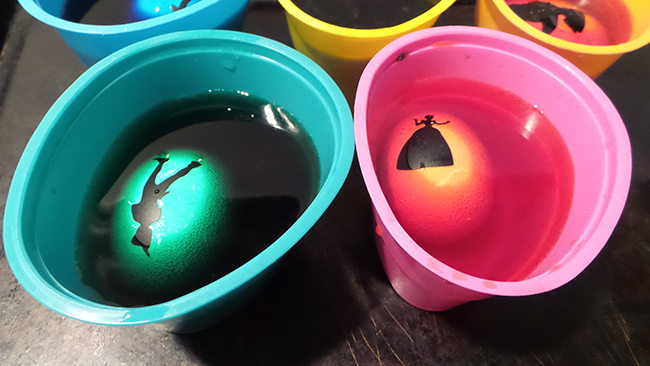 Now I think the eggs look cook with the vinyl on the eggs…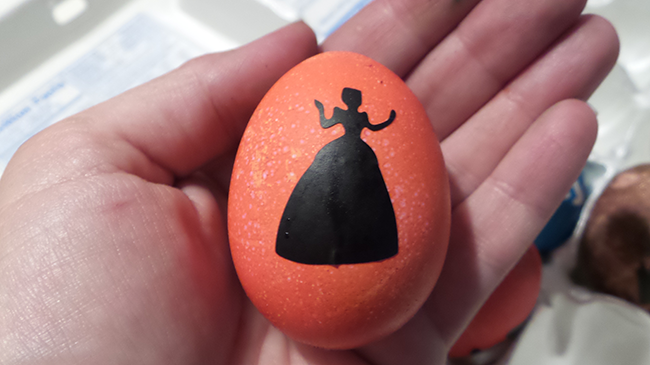 But it was fun peeling it off to see what the egg was going to look like without it.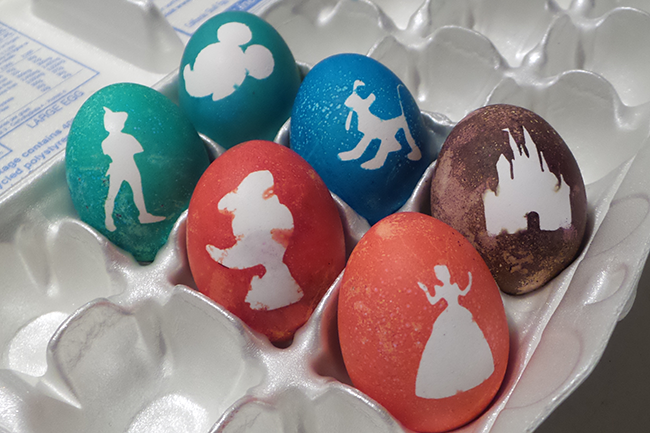 Once the eggs were dry I added some glitter to them with my Crayola Glitter Glue. This did need to dry overnight in the fridge so don't do this is you are making them the same day you are using them.  🙂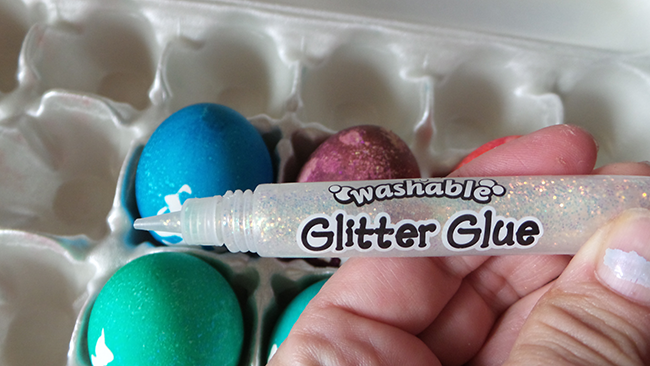 After making these eggs, I thought off some different uses I could use for these cute Disney silhouette characters. Got a Silhouette Cameo or Portrait and want to make these too? Download the Disney Silhouette Studio design file I created by clicking the image below. It should ask you to save the zipped file to your hard drive.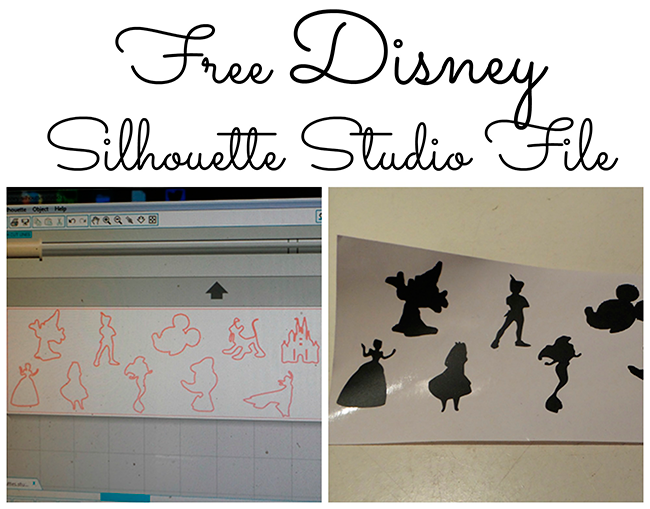 This is just one of many Silhouette Cameo posts, more to come soon!