Last week my 10 year old daughter asked me what were some of my favorite shows when I was her age. I remember telling her Richie Rich to only find out a couple days that that there is a new Richie Rich on Netflix.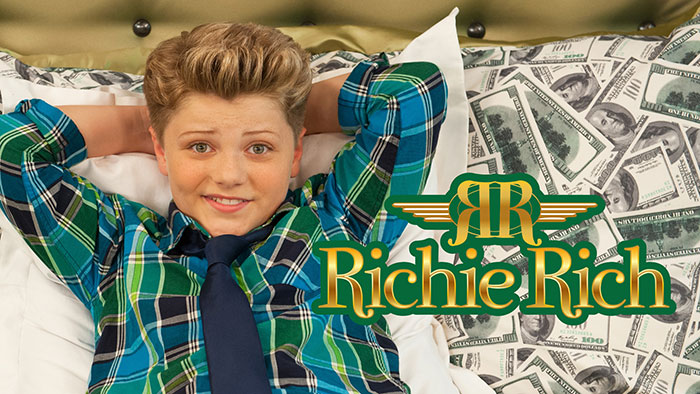 In Richie Rich the classic character comes back to life in this 10-episode Netflix series that is really cute and a great show for the family. Unlike in the comics, Richie Rich now has a self-made fortune from an innovative green technology that earned him a TRILLION dollars. You got to watch the show to see how he spends his money….
Take a peek at the trailer below:
To watch this Richie Rich on Netflix visit www.Netflix.com.