I received complimentary tickets for this event. These opinions expressed are my own and are NOT influenced by monetary compensation.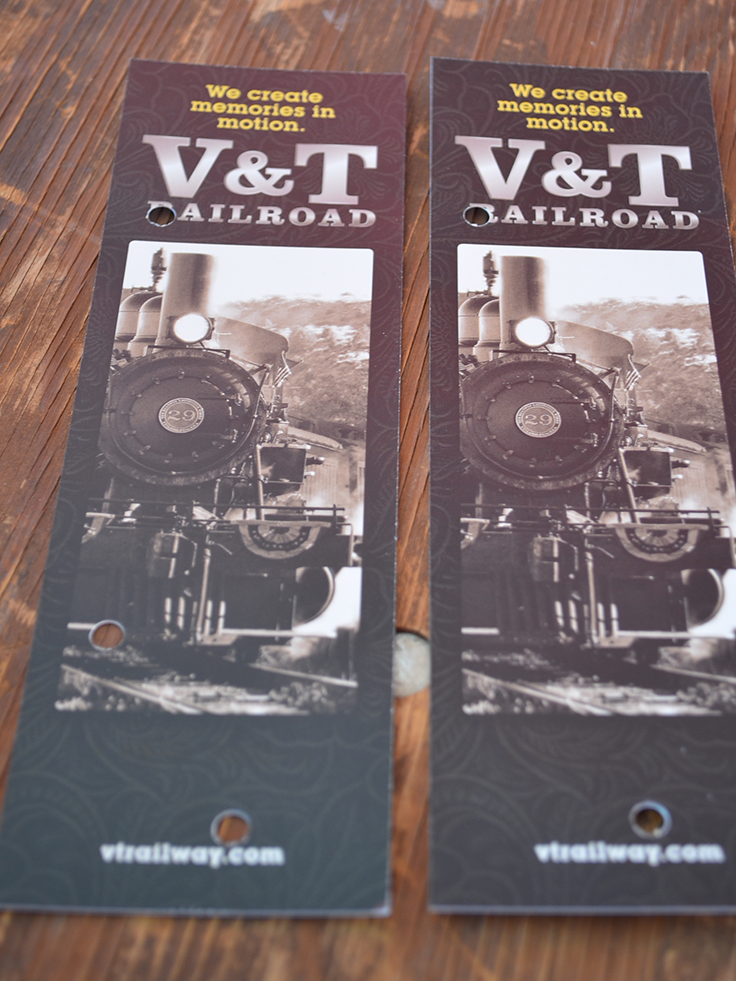 Sometimes you just got to have a little fun on the weekend like watching a murder scene unravel right in front of you on a train ride on the Virginia & Truckee Railroad.
This month my daughter and I went on a little road trip to Nevada for a ride on the Murder Mystery Dinner Train. The summer wasn't over yet and I wanted to make sure we had some fun before all the homework with school began.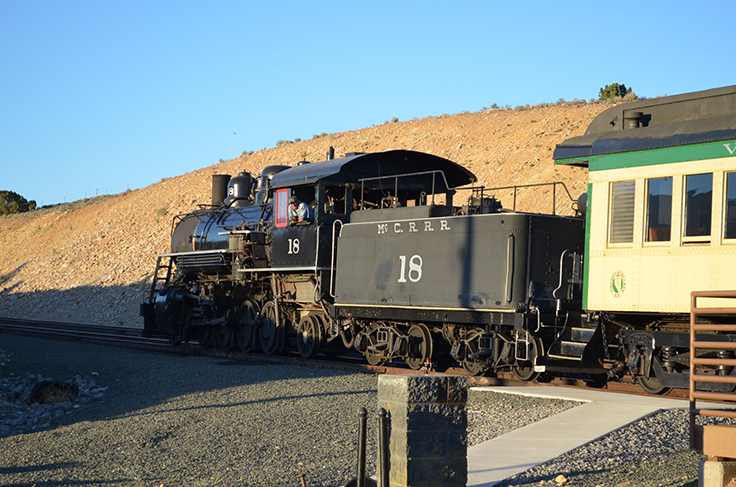 The Murder Mystery Dinner Train show is produced by the Brewery Arts Center where passengers can learn about Nevada's history aboard a vintage V&T Railroad steam engine and interact with the cast to help solve the mystery of who stole the gold and also who KILLED Mr. Big. This train ride starts at the Eastgate Depot in Carson City and heads into the Carson River Canyon for a 45 minute ride.
The murder mystery action begins as soon as you board the train. It all starts with Mr. Big running around the train with a KNIFE in his back. As the train is in motion the murder play unfolds before your eyes and you are left to figure out who did it!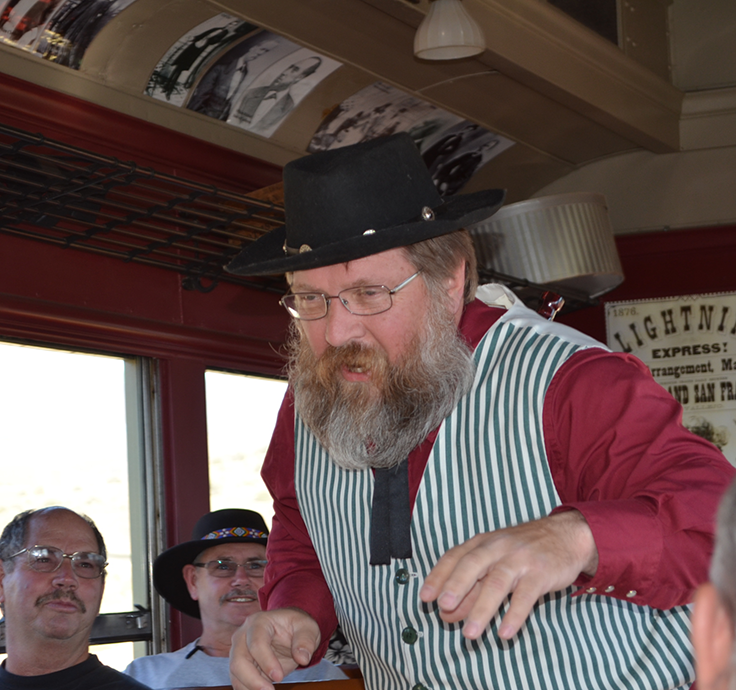 The other characters in the story include Rose Montague who is on her way to audition somewhere in the Comstock, Elliot Hathaway who met Rose in San Francisco and wants to manage her talents and Rusty Perkins who happens to be Mr. Big's right hand man.
As the train makes it way through the canyon the characters act out and the passengers can interact making the ride even more enjoyable.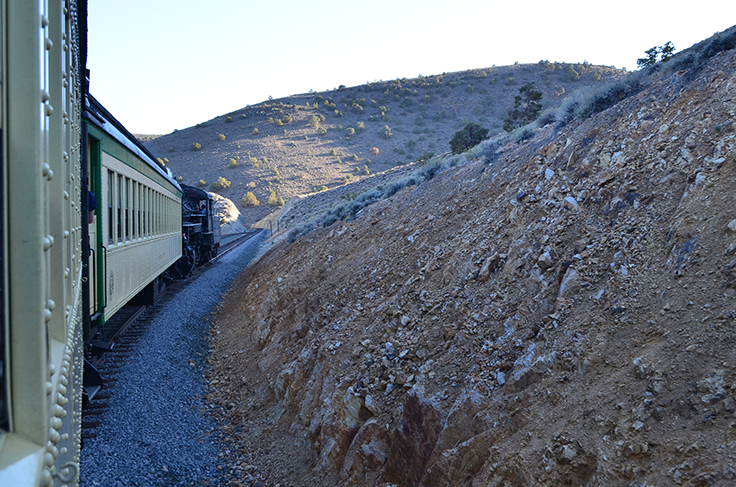 During the ride the passengers are encouraged to look for clues in solving the murder mystery and finding the gold!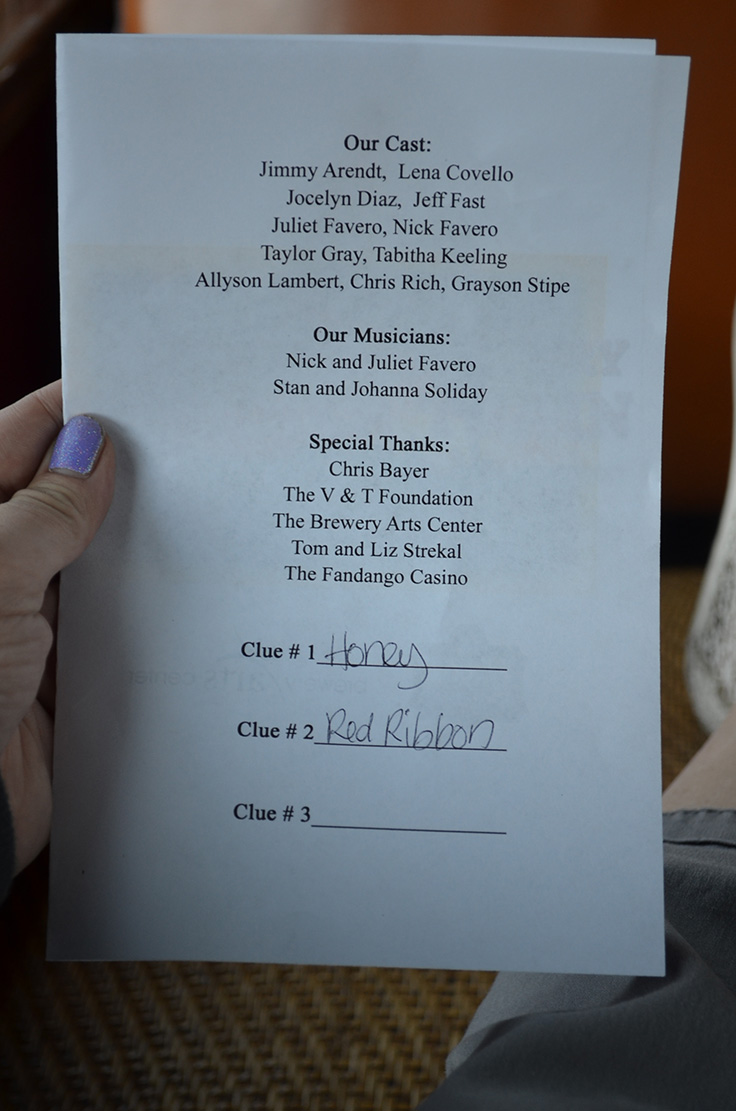 So during and after the train ride everyone is left wanting to know. Was the murderer Rusty Perkins, Mr Big's right hand man?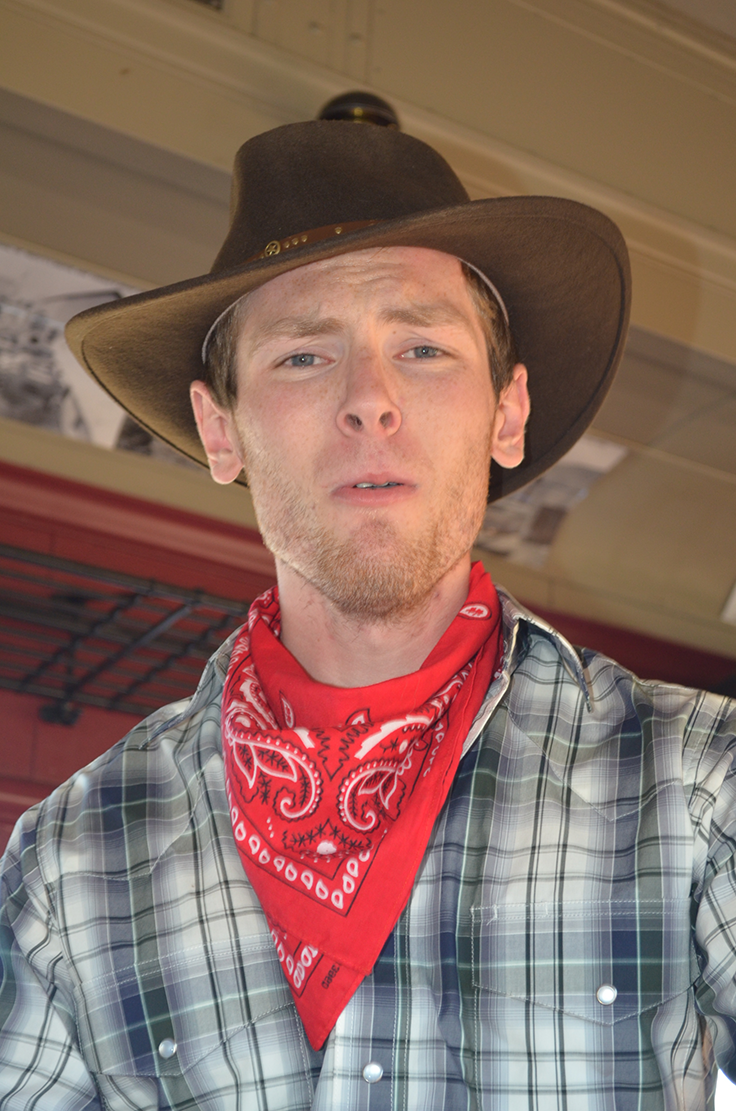 Or was Mr. Big's murderer Rose Montague or Elliot Hathaway?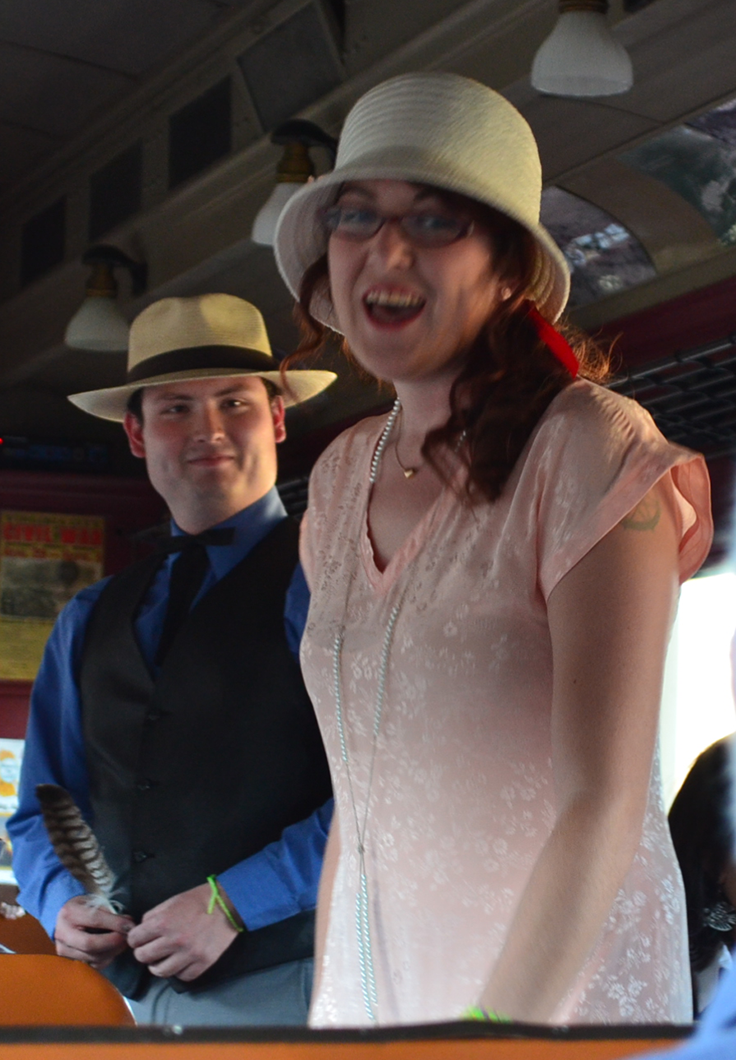 Take a peek of Rose Montague in action with the other passengers.
After the train arrived back in Carson City we were welcomed with a Western BBQ and a cash bar. After we enjoyed our meal the murderer was announced!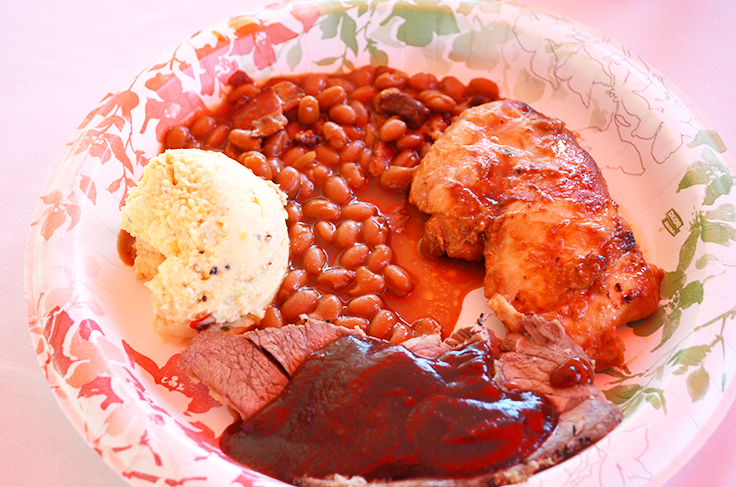 I really enjoyed participating in this murder mystery dinner train ride with my daughter. She thought it was fun too! I would ride it again but next time I would bring the whole family. In fact I think I might be interested in riding the Polar Express.
Murder Mystery Dinner Train Tickets are $75 per person and include the shower, dinner and one drink ticket. Fares also include an 8 percent historic preservation fee. For the latest train updates or to purchase tickets visit www.vtrailway.com.
To view more pictures I took during my ride, visit: https://www.flickr.com/photos/[email protected]/sets/72157646480712710/