I receive a gift card to purchase supplies to host #MySecretParty. No monetary compensation has been received and all thoughts are my own
Sometimes you just have to sit back, relax and enjoy the time with your family and friends. This past weekend I hosted #MySecretParty where we did just that.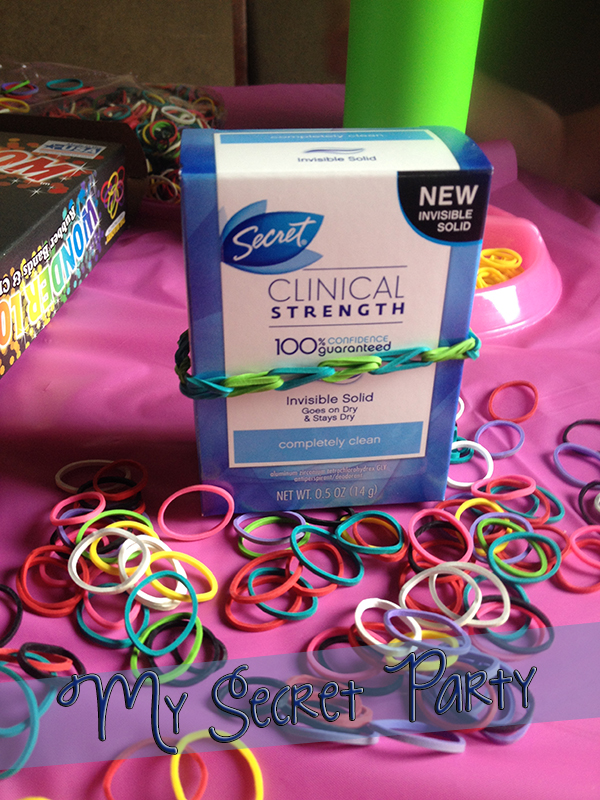 I am one that enjoys the weekends. Even though I am self-employed and work from home, the weekdays always seem hectic. All four of my children are in school so the mornings are full of chaos. Once they are in school the time goes by fast and before I know it they are back home and my house is back again to chaos. From homework to dinnertime, this mom has her hands full. I enjoy being a mom but I also need my time to unwind too!
So this weekend I wanted to have a little fun. You can't have a party without some food so planned on making a couple yummy treats. I love cupcakes so I prepared some yummy Pink Velvet Cupcakes.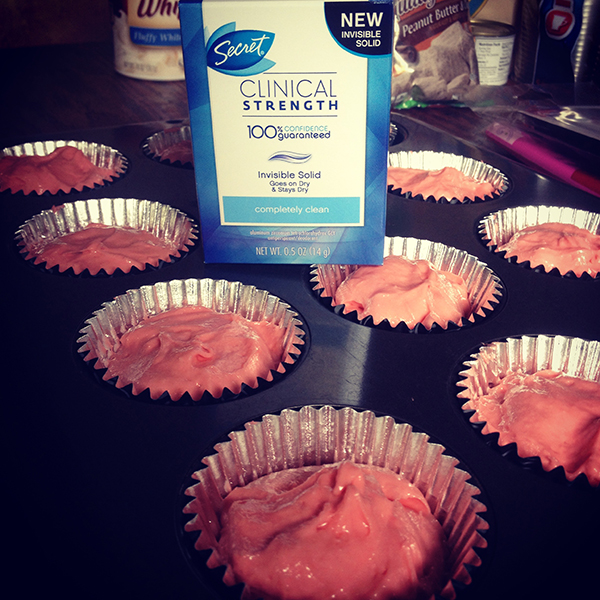 After the cupcakes were done baking and cooled off, I added the frosting and created a yummy cupcake platter that we could enjoy while watching our movie.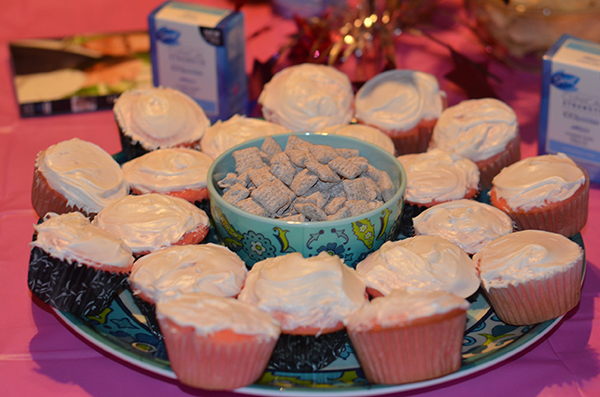 I love those seven layer dips and had been wanting to make one. I thought it would be neat to make individual size dipping cups so each of my friends could have their own to enjoy during the movie and be able to double dip at their pleasure.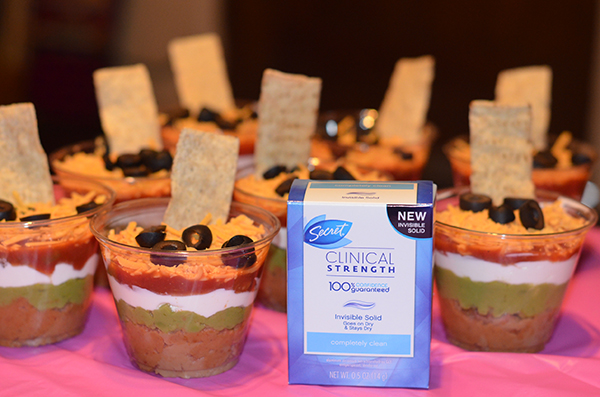 So my party started off good. We had good food, drinks and a chic flick to keep us entertained.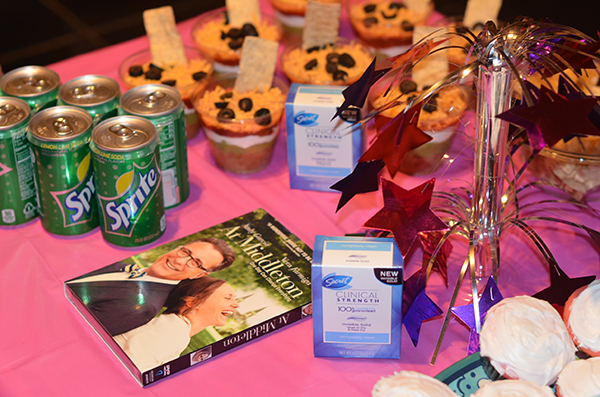 After the movie was over it was time for a little fun. My daughter Hannah loves making bracelets with loom. It is a big craze right now so I thought it would be fun if Hannah showed us all how to make these loom bracelets.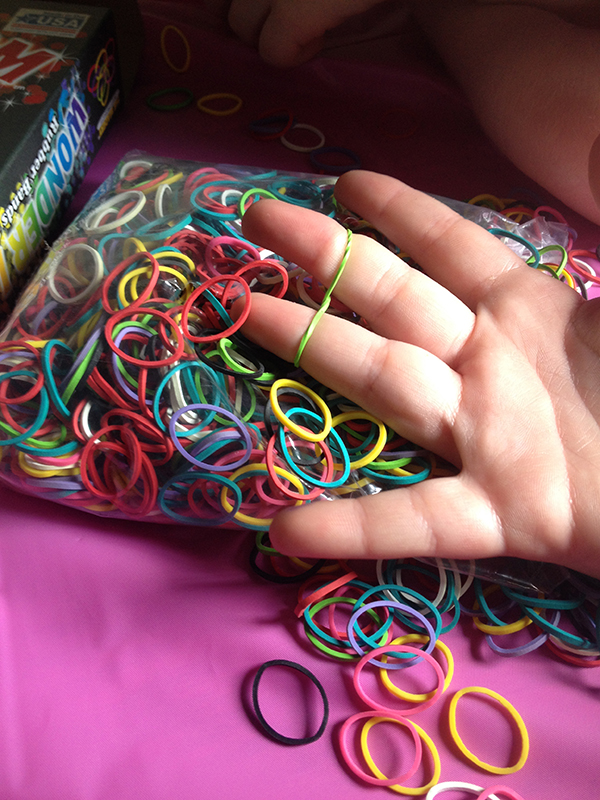 The basic loom bracelet is easy to make. There are than just the bracelets that you can make with loom. My daughter showed us how she learned how to make a slingshot with a ball too!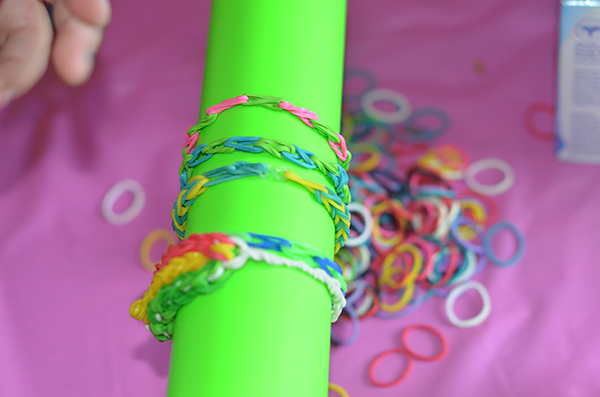 I had to end the party with another fun craft. Since I LOVE flip flops and could wear them year round, I thought it would be fun for everyone to make fun flip flops that they would wear this summer.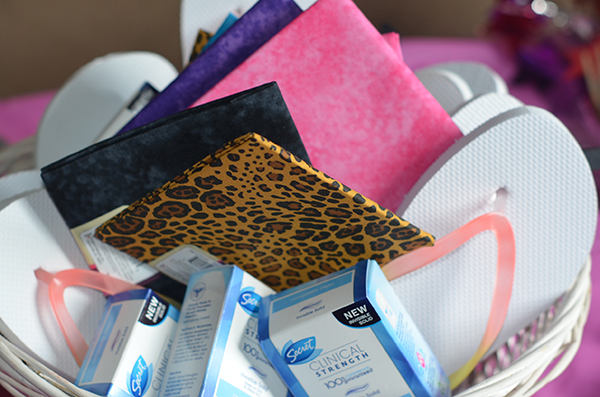 These are super easy to make and I think they look cute when they are done and on your feet. Walmart has a variety of pre-cut pretty fabrics which makes it easy to create some fun colored shoes.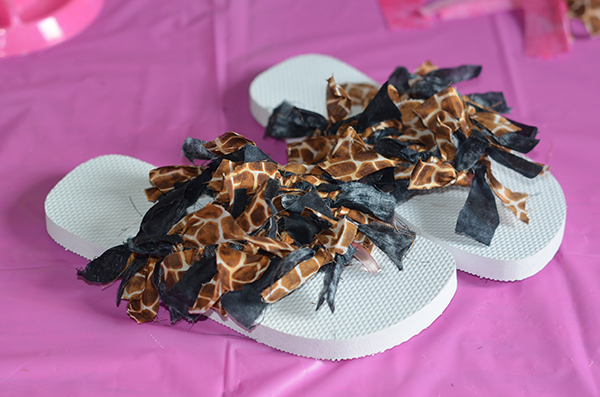 In addition to the loom bracelets and flip flops, each of my guests received some Secret Clinical Strength Deodorant. These little small sized deodorants are perfect for not just travel, but for your purse too! I know I have left the house more than just once without putting my deodorant on.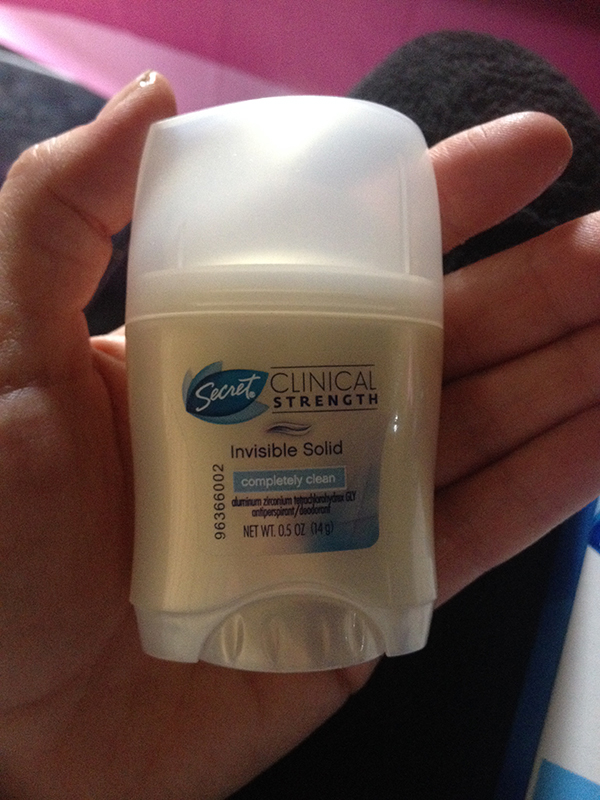 Secret® Clinical Strength has got you covered when stress strikes. Moisture activated and formulated with odor neutralizing ingredients that release a fresh scent, Secret Clinical Strength is proven to give you 4X* the protection against stress sweat. Now available in smooth solid and new clear gel and invisible solid varieties, and in scents like Ooh-La-La Lavender, Secret Clinical Strength will help you feel dry, fresh, and fearless all day long!