I bet you could tell that I am a fan of the Muppets. If you look on my blog this past week, there has been quite a bit of talk of Muppets lately. Starting TODAY, Disney's "Muppets Most Wanted" is now showing in theaters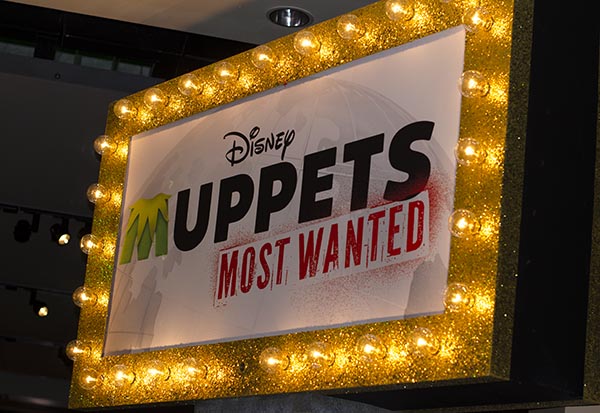 Disney's "Muppets Most Wanted" is a FUN and exciting film that puts a little twist on your normal Muppets story lines. With this new film, the Muppets are on a global tour and their tickets are selling out in theaters of Europe's MOST popular cities like Berlin, Madrid, Dublin and London. At first the Muppets are really excited that they are selling out but a couple of them get a little suspicious and agree that  "The Muppet Show" tickets had never sold out…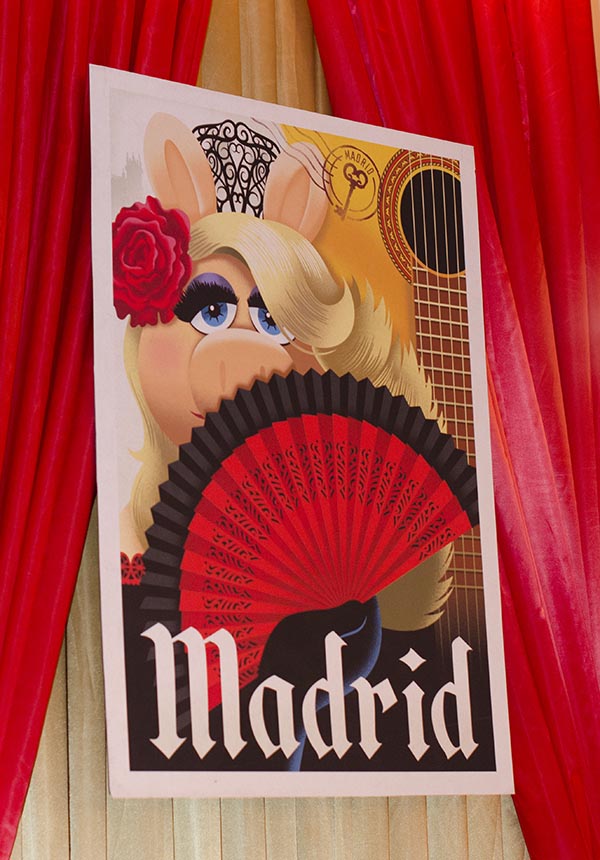 What the Muppets didn't know was that the World's Number One Criminal, Constantine the most dangerous frog had escaped from PRISON and changed places with Kermit and that Kermit was stuck in prison thinking that his gang has forgot about him.
They also have no idea that Constantine has been working in cahoots with their manager Dominic (aka Number Two) to cause some serious mayhem which could lead the Muppets into some serious trouble. To make matters worse, Constantine makes plans to marry Miss Piggy. Will Kermit do what he can to save the day? You will have to watch the movie to find out.
Be sure to watch the trailer here.

Looks pretty good huh? Even if you are not a Muppets fan, you are sure to enjoy this film. Especially if you are a Ricky Gervais or Tina Fey fan.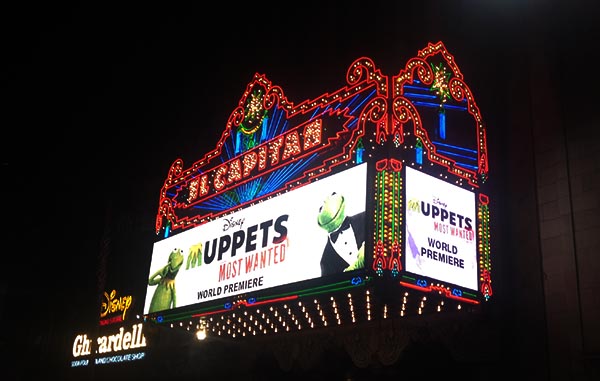 My Muppets Most Wanted Film Review:
I was lucky and had the opportunity to not only screen this movie last week but I also got to attend the Red Carpet Premiere at the El Capitan. I think watching the movie for a second time in the theater with some of the stars of the show was an awesome experience, but I truly enjoyed watching the film twice in the same week. The second time was even better than the first. Call me crazy but I plan on seeing it within this next week with my kids for a third time!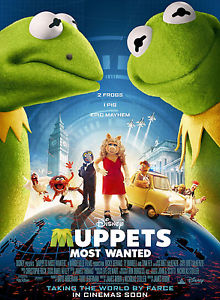 I really enjoyed the plot of this film. I loved that they have brought in a villain character into the mix. I am one that likes action and drama films, so this was fun watching some action and drama performed by some of my favorite muppets. Another thing about this film I really enjoy is the cast. It was really fun watching different celebrities appear throughout the film.
Some of the "Muppets Most Wanted" cast include:
Dominic Badguy (the evil sidekick & Muppets manager) – Ricky Gervais
Jean Pierre Napolean (Interpol agent) – Ty Burrell
Nadya (Fiesty prison guard) – Tina Fey
Tony Bennet – Himself
Sean Combs – Himself
Lady Gaga – Herself
Josh Groban – Prisoner
Ray Liotta – Big Papa
Usher Raymond – The usher
These are just some of the cast I want to mention, you can read the Full Muppets Most Wanted cast on IMDB.com.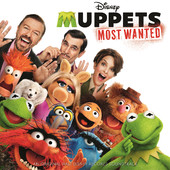 For those that love movies with music, you are going to LOVE the soundtrack to this film. The songs are fun and will probably get stuck in your head.
I am not normally ones that listens to soundtracks from a movie but I have a copy of the Muppets Most Wanted Soundtrack and I have been listening to it everyday since I got home from Hollywood.
Disclosure – I was invited to the #MuppetsMostWantedEvent. Costs and expenses for my trip were covered by Disney but all opinions expressed are my own.