When it comes to food, I will admit that I have turned down different foods before because they were labeled as "diet". For instance, I don't like any type of diet soda. If it is the only thing to drink available, I would probably go without. I haven't tried all diet drinks so therefore I might be missing out. Since my family can be a little picky when it comes to diet related foods, I thought it would be fun to play a little trick on them.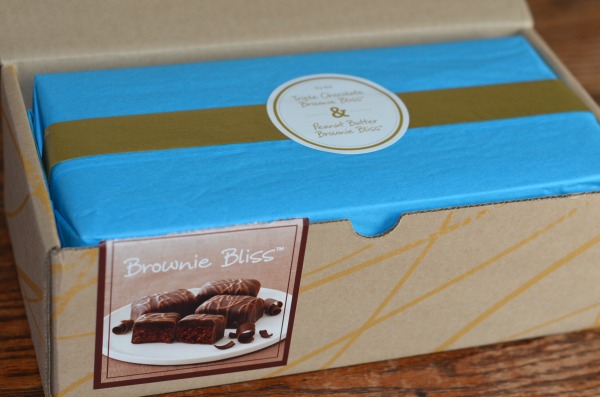 One day a box arrived from Weight Watchers that had some of their Brownie Bites. What you might notice is that the box does not say anywhere that it was from Weight Watchers, that part was the secret. Once we opened the box and unwrapped the blue packaging was a box of the Peanut Butter Brownie Bliss and the Triple Chocolate Brownie Bliss bars. All of my family, including me were eager to try these…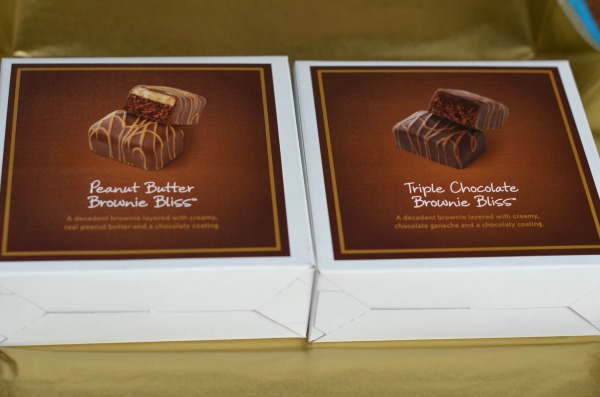 So we all tried the Brownie Bliss bars and my kids LOVED them. My daughter Hannah said the Peanut Butter Brownie Bliss was now her new favorite. After the bars were demolished from both boxes, I told them there was a little secret that I had been keeping. I have to also admit that I enjoyed this little prank…
In the box that Brownie Bliss Bars came in was another two boxes, but only marked as Weight Watchers. I knew these were inside, so I didn't let anyone look inside the box because I didn't want to ruin the surprise. It was pretty neat to see everyone enjoy these without knowing the brand behind the bars.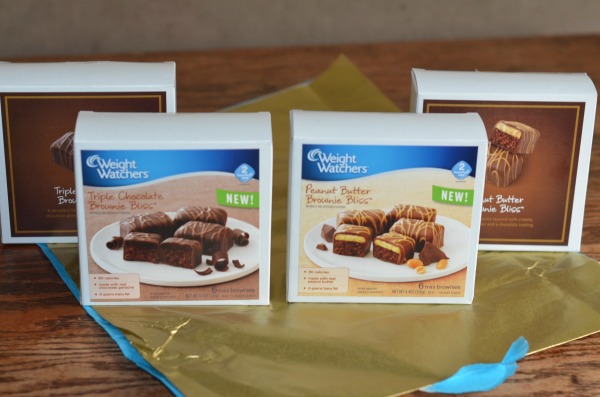 Right now there are two different flavors I personally like them both. If I had showed them that they were Weight Watchers before I tried them, I would have NOT got the reaction I did. They would have NOT been eager to try them and I might have been the one eating them all instead of my kids.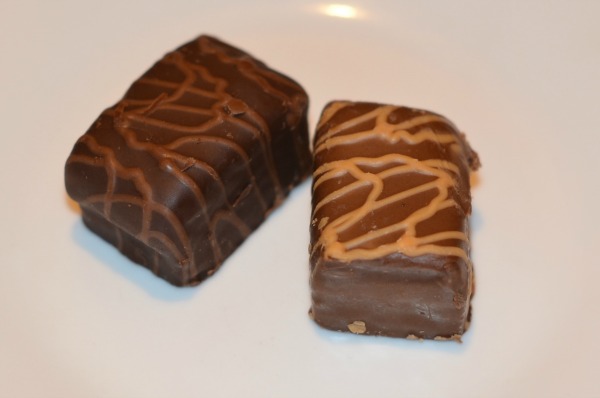 Here are the current two varieties of the Weight Watchers Brownie Bliss products:
Triple Chocolate Brownie Bliss™ – A decadent brownie layered with creamy, chocolate ganache and a chocolaty coating. Each individually-wrapped brownie is 80 calories.
Peanut Butter Brownie Bliss™ – A decadent brownie layered with creamy, real peanut butter and a chocolaty coating. Each individually-wrapped brownie is 90 calories.
Want to try these too? Or maybe even pull a little prank on your family? The Weight Watchers Brownie Bliss Bars have been hitting shelves this month, so keep your eye out!
Disclosure – I received product samples to facilitate this review. No monetary compensation has been received and all thoughts and opinions stated herein are 100% my own.