When it comes to my iPhone, I am picky about the apps that I download. I have my favorite apps that I use daily, but I also have a few apps on my phone that I have installed for the times when I need to keep my youngest entertained. There is a new app that just launched on iTunes today called Tricky Stories that is really cute for those ages 2+. I have been testing out the app this week and my 5 year old son LOVES it!

Tricky Stories is an app that encourages children to use their imagination and create a world of stories through an interactive story book. Right now the Tricky Stories is available with the Magic Castle Enchanted Sticker Book.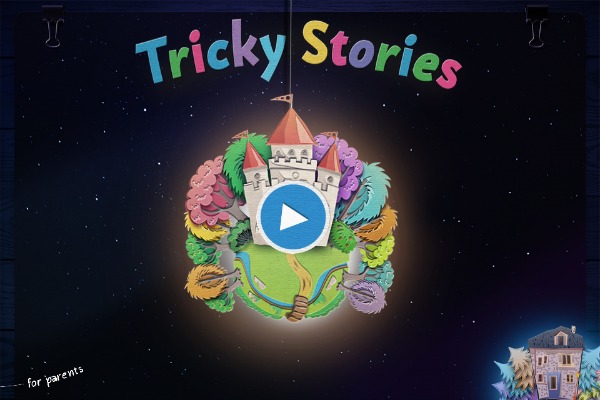 Once you enter the Tricky Stories: Magic Castle app you will enter an interactive sticker book that provides hours of fun for the kids.  In the Magic Castle you will find CUTE stickers of princesses, knights, kings, horses, gnomes and more! Those are the sticker people that you can interact with. In the Magic Castle you are also going to find a variety of animals such as the friendly fox, a big cute bear or maybe my sons favorite, the Owl!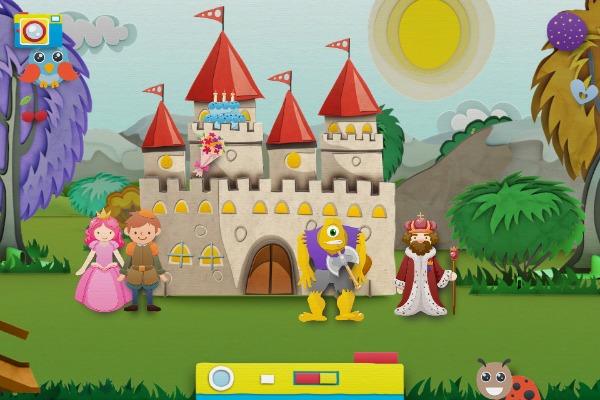 This app really lets children use their imagination. They can fill their own little world up with stickers and then interact with the environment they created. They can also use the little camera icon on the app to take a picture of their stickers on the screen. When a picture is taken, the app saves the picture and also has the ability to save the photo in your photo storage on your device you are using.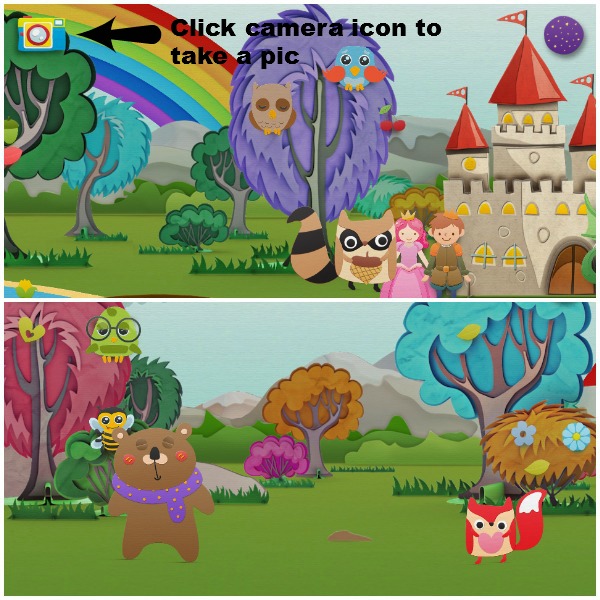 This game is currently designed for those ages 2+. When it comes to games, my five year old son enjoys playing interactive games like Club Penguin, Scribblenauts, Webkinz, etc.  I had a feeling when I heard about this game before I installed it that my son was going to like it. As soon as he started playing, I knew I was right. He first start playing Tricky Stories on my iPhone.  When I seen how interested he was with the app, I installed it on my iPad that made his interactive world even BIGGER. He was so excited when I let him use mom's iPad to play a game!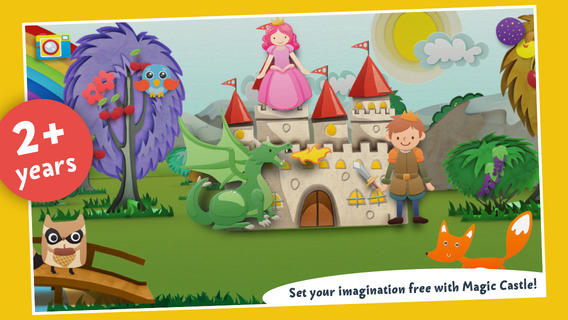 The Tricky Stories: Magic Castle App includes the following features:
Interactive backgrounds with fun animations and sounds
Variety of stickers to place in the Magic Castle
Friendly animal characters to play with in the Forest
Camera to snap your photos and to collect them in your photo album
Trees, clouds, sun and rainbow come to life when you tap on them
Shake your device to let fruits and flowers fall from the trees
Today you can purchase Tricky Stories on iTunes for only $1.99. This app is currently available for the iPhone, iPad and iPod devices. Visit: https://itunes.apple.com/us/app/tricky-stories-magic-castle/id668546517
Find out more about Tricky Stories at: www.TrickyStoriesApp.com.