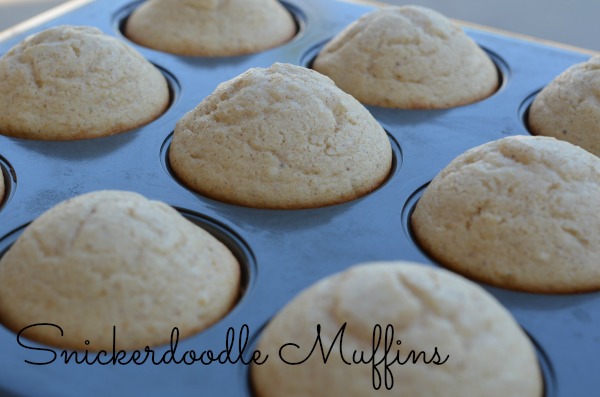 One thing I love to bake is muffins! There are so many ways to make them taste great and one of my favorites is my Snickerdoodle Muffins. When I make these muffins, they go FAST! Just like Snickerdoodle cookies, they are easy to make and easy to become a favorite in your household.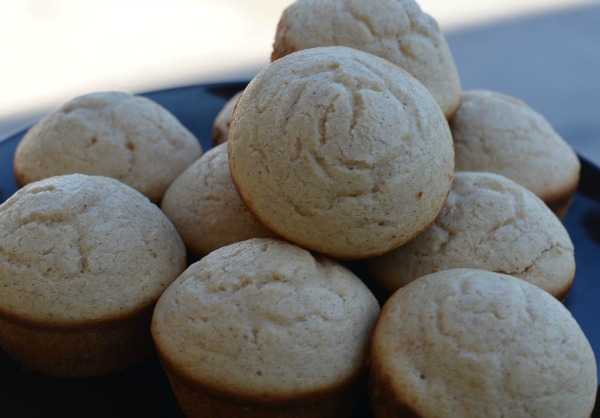 Ready for the snickerdoodle muffins recipe? Here you go:
Snickerdoodle Muffins Recipe
Author:
Ingredients
1 1/2 cup flour
1/2 cup sugar
2 tsp baking powder
1 tsp salt
1 tsp vanilla
4 tsp butter (softened)
1/4 tsp nutmeg
1/2 tsp cream of tartar
1 cup milk
1 egg
Instructions
In a large bowl add dry ingredients.
In another bowl add remaining ingredients and mix well.
Combine both bowls of ingredients, mix and pour into muffin tin wells about 3/4 cup full. A little fuller if you want large muffins with big tops, but don't fill or you will have a mess.
Bake at 400 degrees for 13-14 minutes or until toothpick comes out clean. Makes 12 muffins.