I received Gold Emblem product samples provide you with this review. No monetary compensation has been received and all thoughts and opinions stated herein are 100% my own.
Since I work from home full time and have access to my pantry of food I often find myself maybe snacking a little to often. Getting a snack is my little excuse to take a break from work.  It is also hard to NOT snack when you receive something like this at your door.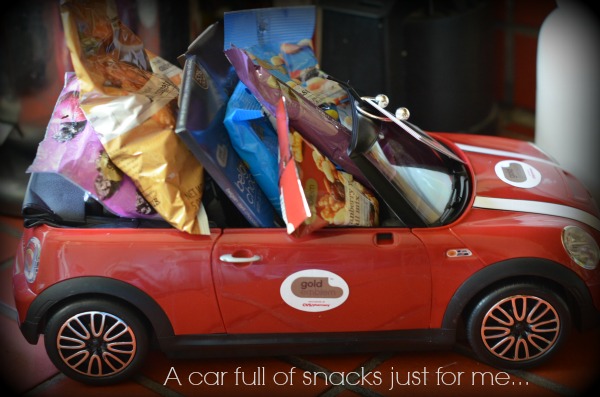 Yep, a cute little car loaded full of the CVS Gold Emblem Snacks. When I opened the box and seen this car I will admit that I closed the box quickly hoping that my son didn't see my new little treasure. I then took the box in my room to look more without having to worry about little wondering eyes.
For me I like to take pictures of everything. I knew if anyone seen this cute car with the goodies inside, I might not have the chance to get a picture. Once I was able to grab some photos of my car, I then thought it would be only nice to share the snacks with the hubby and of course share the car with my kids.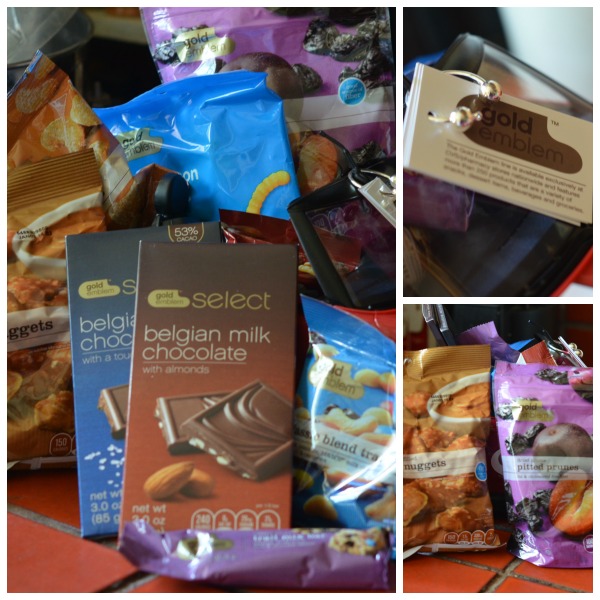 I was excited when I seen the variety of snacks I received. I shop at CVS for various household items, but have never bought any of the Gold Emblem products. The CVS Gold Emblem snacks that we received to review got consumed quickly. I had wanted to save them for a flight I was going to take last month, but it didn't happen. They were gone in just a couple days and I have already bought more of a couple of my favorites.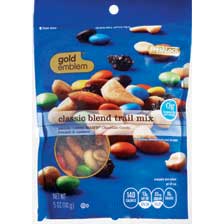 The Gold Emblem line is most popular for their nuts, trail mix, pretzels, candy, crackers and cookies. I am a big fan of trail mix so the Gold Emblem Classic Blend Trail Mix is one of my favorites. This YUMMY mix contains peanuts, raisins, M&M's milk chocolate candies, almonds & cashews.
Most of these snacks are a great option for those that are on the go, well maybe not the chocolate bars on a hot day. The Gold Emblem snacks fit perfect in my purse and even the pockets on my backpack. These will come in handy to pack in my backpack next month when I go back to college. This month I will be headed to Chicago for BlogHer'13 and will be putting some of these packages of this trail mix in my luggage to snack on in my hotel room. Maybe even some of the gummy worms. 🙂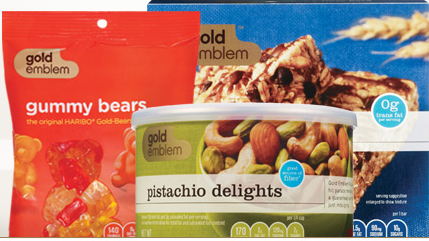 To find out more about CVS and the Gold Emblem products, visit: http://www.cvs.com