I am a member of the Collective Bias® Social Fabric® Community. This shop has been compensated as part of a social shopper insights study for Collective Bias and their client.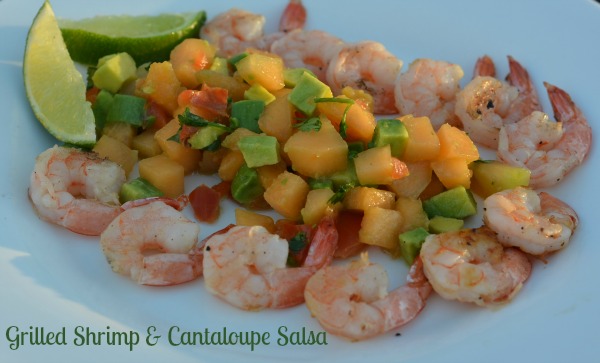 Now that summer is here, we have been using the grill quite often. This weekend I went to Save Mart Supermarkets to find some fresh finds in the produce area. I also wanted to grab some fresh shrimp so I could "put some shrimp on the barbie". We are always making hamburgers or chicken breast and this time I wanted to try something a little different.
My journey at Save Mart was to grab some supplies for a recipe that included cantaloupe. Now I could have made cantaloupe sorbet or something simple like a cantaloupe smoothie, but I wanted to make something delicious, fresh and healthy. It had been a long time since I had grilled shrimp, so I decided I was going to make some grilled shrimp and serve them with a side of cantaloupe salsa.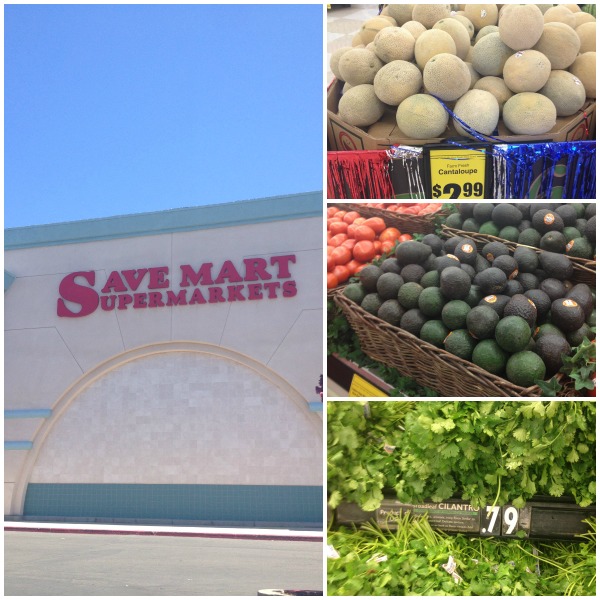 Once I got home and unpacked the groceries, I was a little eager to get my recipe started. The first thing I did was get the shrimp cleaned and put in a little marinade while the other meat was put on the grill. After letting it marinate, I then put the shrimp on some wood skewers and then placed them on the hot grill.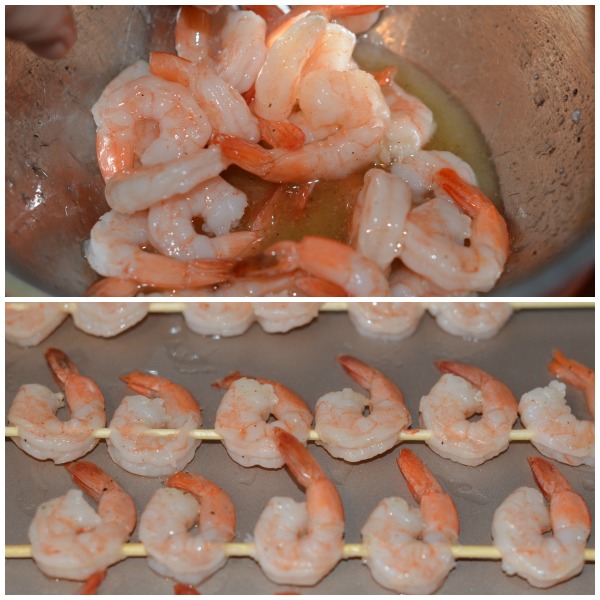 While the shrimp was marinating, I put together the ingredients for my cantaloupe salsa. This part was easy, but did take some time since I was trying to dice the vegetables to look as perfect as possible. Once I had all the ingredients diced and chopped, I added them to a bowl and mixed them up.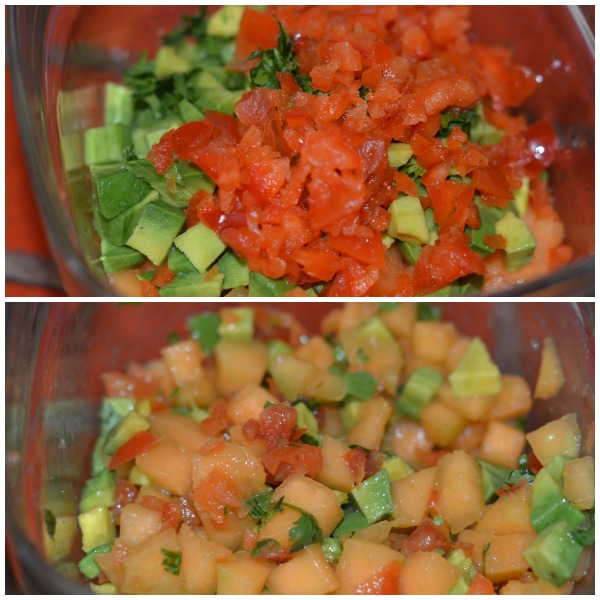 After my salsa ingredients were well blended, it was time to throw the shrimp on the grill. When it comes to shrimp, you only put them on the grill for about 3-4 minutes on each side. If you are cooking meat along with this dish, you will definitely want to put the shrimp on when your meat is almost done.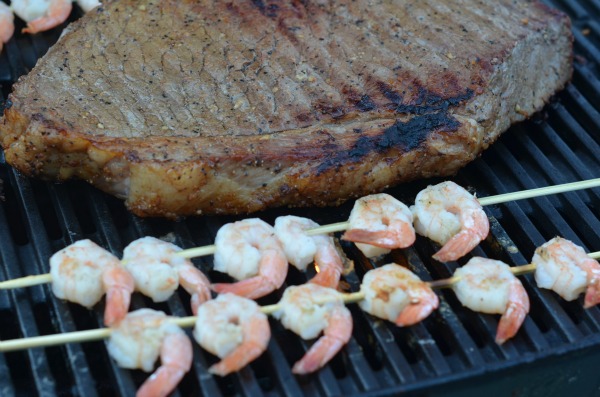 Once the shrimp was done to my liking, I put it on a plate and served it with a side of my homemade cantaloupe salsa. I happen to be the only one at my house that enjoys shrimp, so this means more for me. My husband did spoil the neighbor with a plate of my grilled shrimp!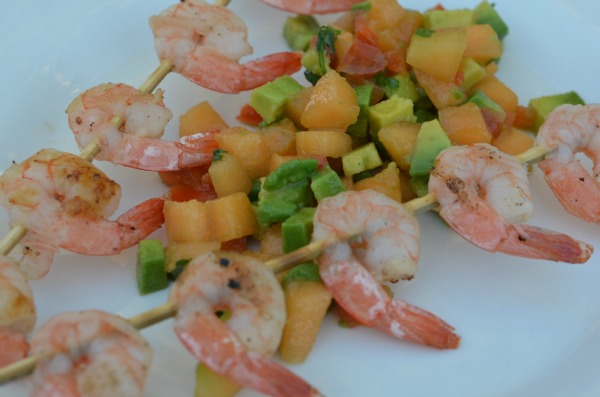 If you like shrimp and you like salsa that is a little fruity, this might be something you will enjoy also.  Below you will find my recipe for the Grilled Shrimp & Cantaloupe Salsa featured above:
Grilled Shimp & Cantaloupe Salsa Recipe #FreshFinds
Author:
Ingredients
For The Salsa:
2 cups cantaloupe – diced
1 firm but ripe avocado – pitted and diced
1 red bell pepper – diced
1/8 cup chopped cilantro
4 tablespoons fresh lime juice
½ teaspoon salt
¼ teaspoon ground black pepper
For The Shrimp
24 medium shrimp – cleaned/peeled/deveined
¼ cup olive oil
1 tablespoon fresh lime juice
1 teaspoon ginger
1/2 tsp
1/4 tsp onion powder
1/4 teaspoon ground black pepper
Instructions
Add shrimp and remaining shrimp ingredients in a bowl and let marinade while the grill heats up.
Add all of the salsa ingredients in a bowl and set aside.
Thread the shrimp on wood or metal skewers. Place on hot grill for 3-4 minutes on each side.
Remove shrimp from skewers and serve topped with cantaloupe salsa.
Optional – serve with a slice of lime or also side of tortilla chips
This recipe is both healthy, delicious and a great dish to serve at an upcoming BBQ you might be having. If you are a like me and like to serve more than just the boring ole hamburgers and hot dogs, get creative and put together something fruity! This dish is simple to make and doesn't took that much time to prepare.
To view more pictures of my shopping trip to Save Mart Supermarket and me making these yummy grilled shrimp with cantaloupe salsa, visit my Google+ Photo Album.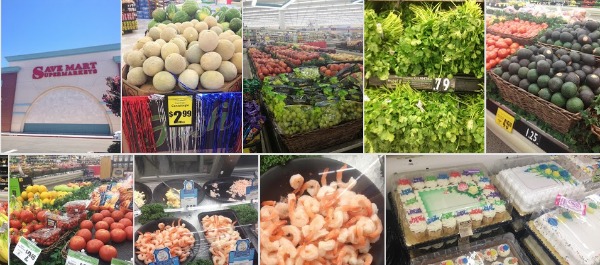 Want more information on Save Mart Supermarkets? Be sure to find Save Mart on