When it comes to kitchen gadgets I have more than I probably need. I have a couple slow cookers, a waffle maker, cake pop maker, ice cream machine, smoothie maker, quesadilla maker and more.
The one kitchen appliance that I have always wanted though, but have never bought is a juicer. I love drinking fruit juice. I also like the V8 drinks, so I know I would be in heaven if I was able to make my own drinks at home. I know i could probably make a smoothie instead, but am I silly for wanting a juicer too?
I mean who wouldn't mind owning one of the Breville Juicers like this one below…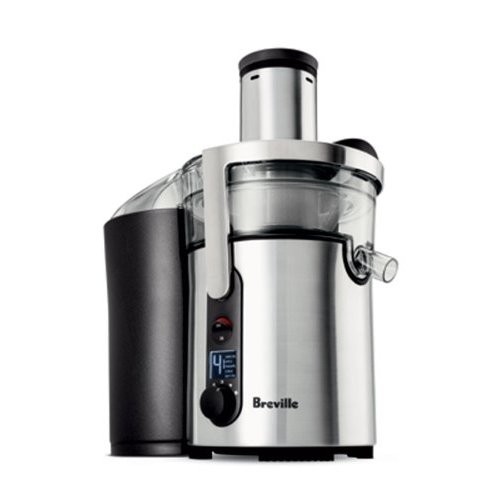 If you own a juicer, what do you have?