Like Monsters?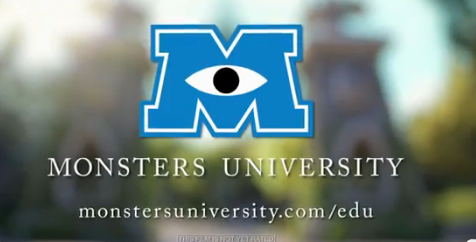 This mom is so excited! I got an awesome invitation in my inbox this week to attend Monsters University Orientation in a few weeks at the Pixar Animation Studio in Emeryville, CA and I couldn't me more thrilled.
I like Monsters you know, as long as they are CUTE!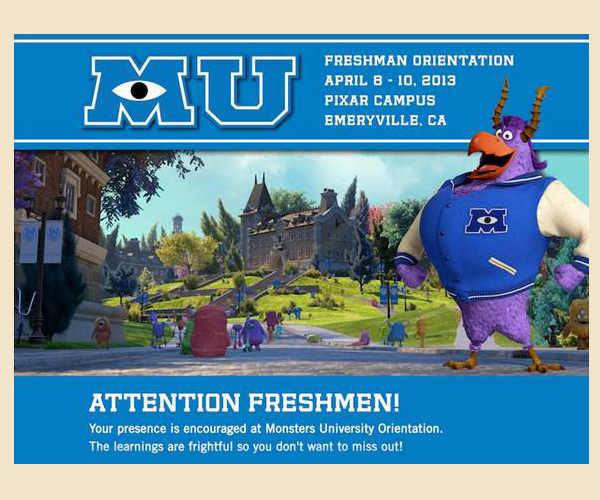 Since I am a fan of Monsters Inc, know that there was no hesitation in accepting this invite. Not only am I super excited to attend Monsters University Orientation, my fellow classmates consist of 24 other bloggers that are just as excited as I am that I will get to enjoy this experience with.
Can you imagine all the fun and silly pictures we are going to be taking?
What will I be doing you ask?
On this upcoming journey my classmates and I will get to start the evening off with a reception at Pixar where we will get to see footage from Monsters University.
My kids are going to be soooo JEALOUS! I better bring them home something…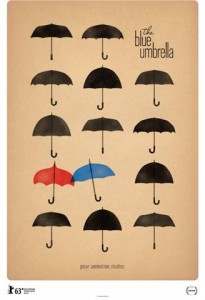 In addition to seeing footage of Monsters University, we will also be watching a screening of the short film The Blue Umbrella which looks like it's going to be cute.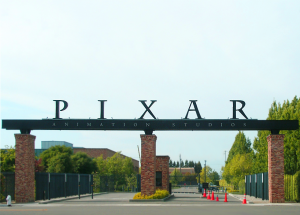 The next day consists of a press day at Pixar Animation Studios for Monsters University where we will have the opportunity to interview Monster's University's Director Dan Scanlon Producer Kori Rae and the animators. We will also get a special tour of Pixar which I am really looking forward to! I can't wait to take as many pictures as I can take!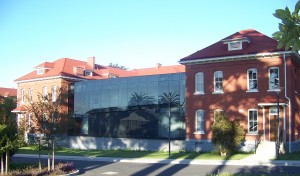 The following day we will be visiting The Walt Disney Family Museum in San Francisco that features the life and legacy of Walt Disney. I will be sure to bring my camera here too! I have only been by this museum and have always been curious as to what is inside…
Want to join in on the event too?  Be sure to follow this event by following the hashtag #MonstersUEvent on Twitter.
I will also be sharing pictures, status updates and tweets on my social media channels throughout this event. To follow along my journey, be sure to follow me here:
Stay tuned for more posts on this upcoming #MonstersUEvent blogger event that will include more coverage of this event including more details, photos, interviews, video footage and more!
Disclosure – I am going to be receiving an all expenses paid trip by Disney to cover the #MonstersUEvent on my blog. This post is not a paid post and the opinions stated herein are 100% my own.