When it comes to grocery shopping I am always try to save money. I know I can always get save some money and get some good deals at Safeway. Ever since Safeway started their Just For U program, saving money has been fun when shopping at their stores. I love finding my own personalized deals and finding coupons with the Safeway app on my phone. Sometimes they even offer FREE Deals!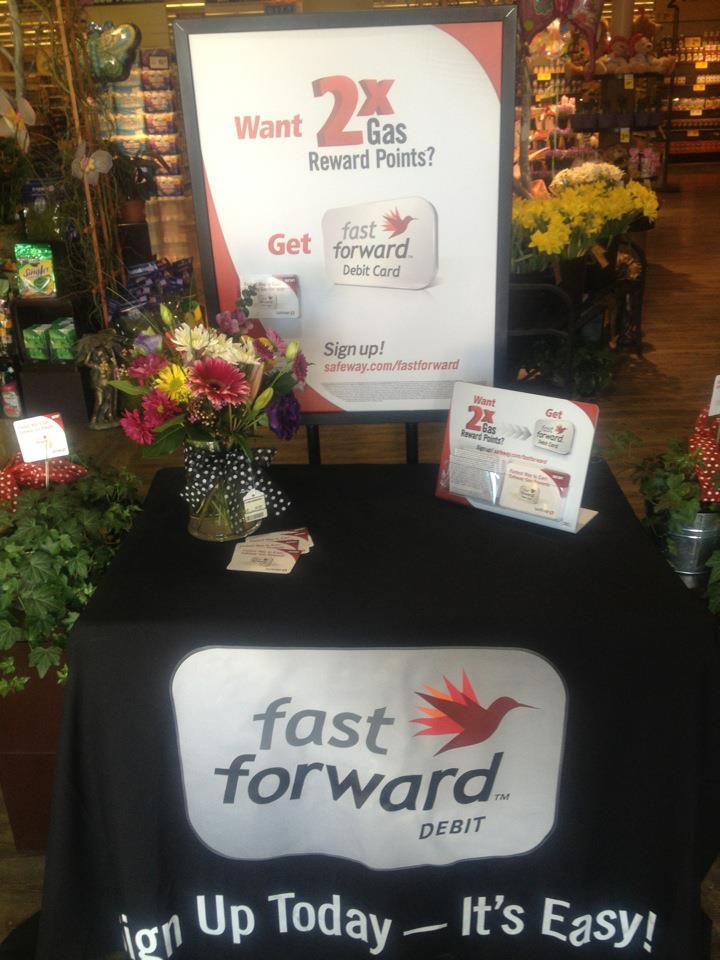 Now Safeway has added another program to make shopping at their store even better. Safeway has launched new Fast Forward™ Debit Card program that is going to help you earn more gas reward points. When you signup for this program you will receive the Safeway Fast Forward debit card that allows you to earn 2X the gas reward points on groceries.
When you signup for this new program, you will be asked for your bank account and your Safeway Club Card number if you have one. Once your membership in the program has been activated you will be able to make a purchase with one card that will allow you to pay for purchase and receive the benefits of your Club Card.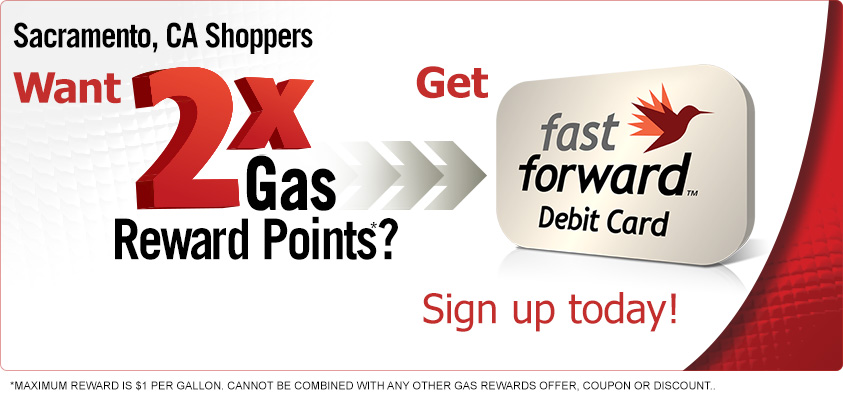 To make this program even better,  you also have the option of going cardless using your phone number and pin number to make your purchase.
I signed up online for my account and in just a couple days I had my new Safeway Fast Forward card in the mail. Like I previously mentioned, this program can be used without a card so I wanted to see how easy using just my phone number and pin was going to work. This week Safeway is having some awesome buy one get one free deals on some products that I buy so I thought I would stop and grab some of these products and test out my new Fast Forward account.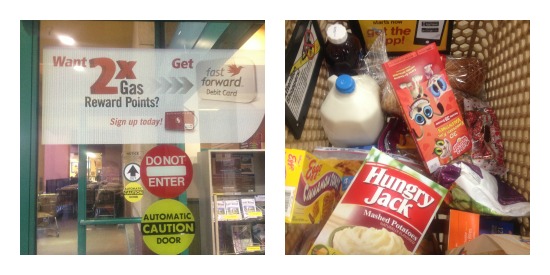 Once I grabbed my products and was in the checkout line I was a little curious to see if it was really going to work. I normally use my Safeway Club Card first, then pay with my ATM card. Once the clerk rang up all my groceries I entered my phone number on the keypad there was an option to pay with Fast Forward. I selected the option and was asked to swipe my license which is ONLY required for the first time you use your account. After I swiped my license I input my pin number and my transaction successfully went through giving me my discounts as well as paying for the purchase. This is a good time saver when there is a long checkout line, but also handy for those of you that hate carrying all these reward cards around and would rather type in your information without getting into your wallet.
While I was checking out, I also want to mention that the clerk said I was the first person that he has seen use the program. I felt a little special being one of the first to try it out and it working without any problems.  🙂
For those of you that shop at Safeway too, below are some of the benefits of the Fast Forward Debit Card:
Big Rewards — You earn 2X Gas Reward Points when you pay for your groceries with Fast Forward. That's a 20¢ per gallon Reward for every $100 spent.
Cardless Checkout — It's the easy way to pay. Just enter your phone number and PIN. No more fumbling with your purse, wallet or cards.
Safe and Secure — Your personal information is kept completely confidential. Use your own computer to sign up through a secure, encrypted website and choose a PIN that only you know to keep your transactions protected.
Sign-Up Bonus — Get a voucher good for 3X Gas Reward Points on a single transaction paid for with Fast Forward when you sign up.
The Fast Forward Debit Card is currently only available for Sacramento area shoppers but they are working on expanding this program to more areas soon!
Safeway $50 Gift Card Giveaway
For those with a Safeway near, I am hosting a giveaway where a LUCKY winner is going to receive a $50 Safeway Gift Card to go shopping with! To submit your entries, please use the Rafflecopter form below:
Disclosure – I received the a gift code to try out this service and provide you with this review and giveaway. This post is not a paid post and the opinions stated herein are 100% my own.