Have you seen The Impromptu Choir video yet from Teleflora? They have a new campaign they recently launched that focuses on the heartwarming joys of life—the unexpected gifts of the season and communities coming together, while supporting local florists and bringing a smile to customers' faces and a moment of joy to their hearts with Teleflora arrangements.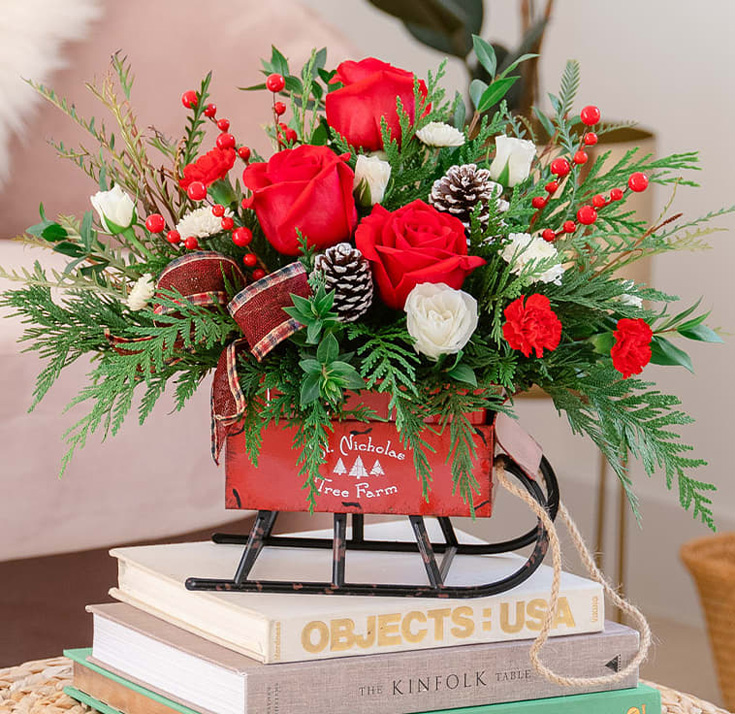 More about the video…
The heartwarming spot harnesses the power of song and holiday magic as a neighborhood comes together to bring cheer to their neighbor, Carol. Unable to be with her family this year, Carol is overcome with joy when her neighbors surprise her with a Teleflora holiday bouquet and erupt into an impromptu performance of "Silent Night." "The Impromptu Choir" is an extension of Teleflora's overarching "Love Out Loud" brand platform, which launched during Christmas 2017.
To share the holiday spirit with friends and family afar, Love Out Loud and surprise them with a unique Teleflora arrangement. Teleflora's best-selling Christmas lineup features beautifully curated arrangements always made by hand and delivered to your doorstep by a local florist. Each bouquet comes complete with a festive keepsake container that can be incorporated into home décor for years to come.
Watch The Impromptu Choir video below:
Happy Holidays!
What I love about Teleflora is that some of their flower arrangements come with little gifts that the person receiving the flowers can keep once the flowers are thrown away.  Here are a couple of my past Christmas flower arrangements I have received from Teleflora which put a smile on my face.