With her love of all things fabulous, fancy and French, this little lady can change bland into chic. All it takes is a boundless imagination, help from friends and family, and a sunny approach to life that celebrates the differences that make everyone unique and magnifique! Fancy Nancy Vol. 1 is NOW available on Disney DVD!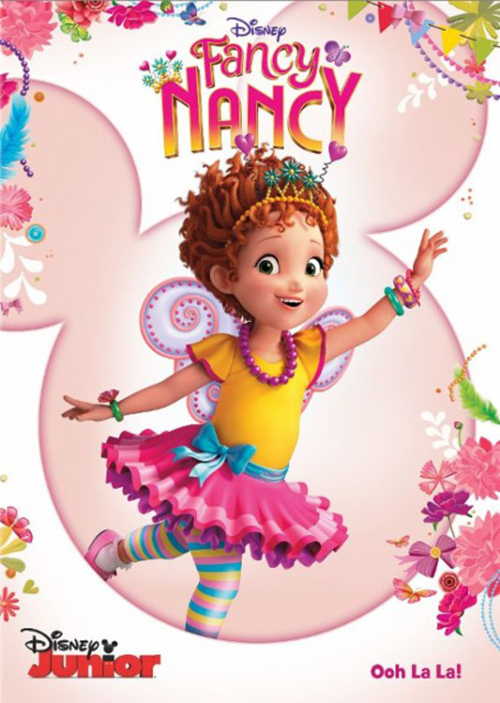 Grab some glitter, add a dash of "ooh la la," sprinkle in original songs and… Voilà! Get set to pour on the fun with Fancy Nancy. This new DVD includes SIX 22-minute episodes that Fancy Nancy fans will LOVE being able to watch at home.
Chez Nancy / Schoole de Fancy
Tea Party Trouble / Bonjour Butterfly
Nancy's Ooh La La Spa / Nancy Goes To Work
Nancy versus Dudley/Nancy Makers Her Mark
Nancy's Devine Sleepover / Nancy's Sacreblue Fondue
Nancy's Dog Show Disaster / The Case of the Disappearing Doll
This DVD makes a great gift idea for the Disney Junior fans! Right now you can snag a copy of Fancy Nancy for only $9.99 on Amazon!