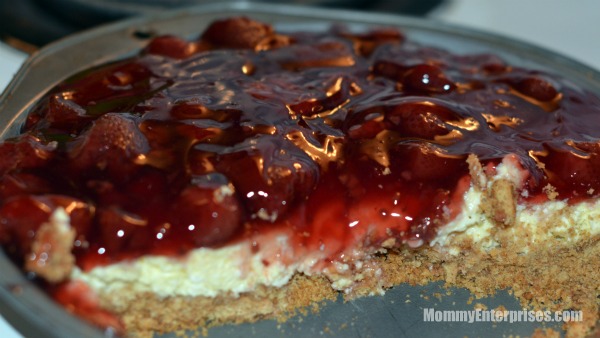 When it comes to things that are sweet, I LOVE cheesecake. My favorite would be any type of berry cheesecake, so I decided yesterday to make a triple berry cheesecake. This cheesecake was going to have not only strawberries and raspberries, but blueberries too! I actually found a recipe on the back of a can of Comstock Pie Filling and I decided to give it a try because I had something in mind for this specific recipe.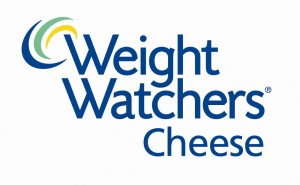 I am actually participating in Weight Watchers Swap It Challenge. This is where I am going to create a few recipes where I will swap our regular brand cheese for one of the Weight Watcher Cheese products. My first recipe for this challenge is my Triple Berry Cheesecake!
Take a peek at my Triple Berry Cheesecake Recipe Below:
Okay, I was surprised that all my kids were going to want to try this. I knew my oldest two were smart enough to try some, but even my two youngest picky children thought it was YUMMY!
Now time to share the recipe!
| | | |
| --- | --- | --- |
| Triple Berry Cheescake Recipe – Weight Watchers Swap It Challenge | | |
Author:
Ingredients
9 Honey Graham Crackers – smashed into crumbs
1/4 cup butter – melted
16 oz Weight Watchers Cream Cheese Spread – softened
1/3 cup granulated sugar
2 eggs
1 tsp lemon juice
1/2 tsp lemon zest
1 can Comstock Berry Medley Pie Filling & Topping
Instructions
Mix your crumbs and melted butter until moistened. Then press crumbs into the bottom of a 9 inch pie pan.
In a bowl, mix cream cheese, sugar, eggs, lemon juice and lemon zest until smooth.
Poor into pie pan and bake at 325 degrees for 35 minutes or until center is set.
Remove from oven and cool. Once cool, place in fridge for 3 to 4 hours.
Top will fruit filling and enjoy!
Disclosure – I received photography equipment by the manufacturer or representing PR agency in exchange for this post. These opinions expressed are my own opinions and are NOT influenced by monetary compensation.