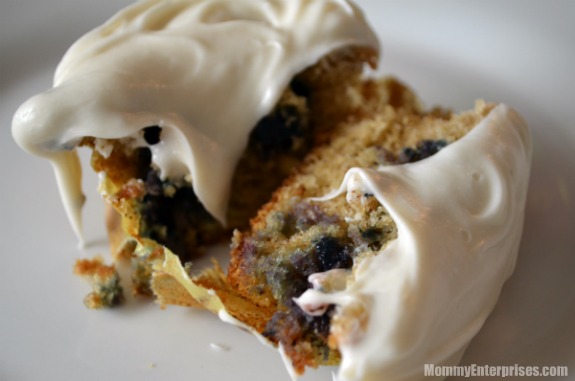 The other day I wanted to make blueberry muffins and I wanted them moist. While I was making my batter for my muffins, I decided it would be fun to add a little chocolate and of course some nuts. After my muffins were done, I decided it wasn't fun unless I turned them into cupcakes.
So this mom grabbed her frosting bag and tip and got to work turning these delicious and moist blueberry-chocolate chip muffins into fun cupcakes that I knew my kids were going to really enjoy.
Want to follow me along on my journey? I promise the recipe is at the end…. Okay, lets get started!
First I made my blueberry muffin batter and added the chocolate chips..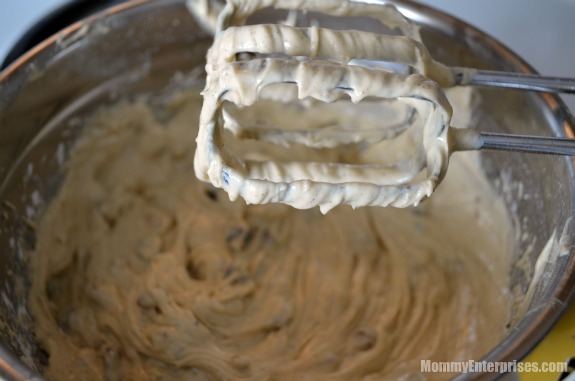 If you have ever made blueberry muffins, you know that you don't add the blueberries into the batter when mixing, you put them aside until the batter is in the tins otherwise your batter is going to turn colors and you might have mushed blueberries.
Be sure to wash your blueberries and dry them before they go into the batter.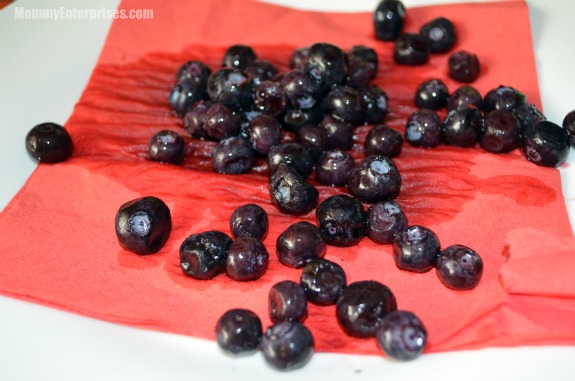 Once your batter is in the muffin tins and your blueberries are nice and dry, push a few into the center of the batter of each of the tins until almost completely covered.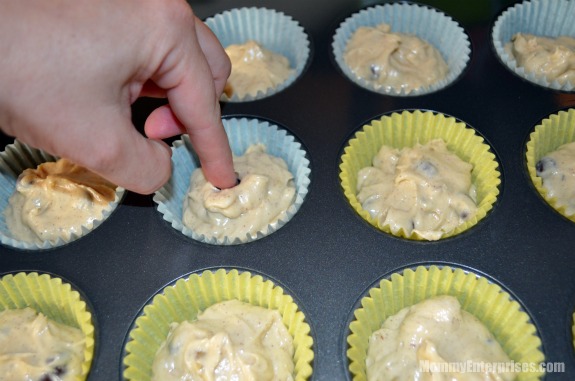 You can also cover them with batter, but they worked out just fine with how far I pushed them in. You can feel free to experiment.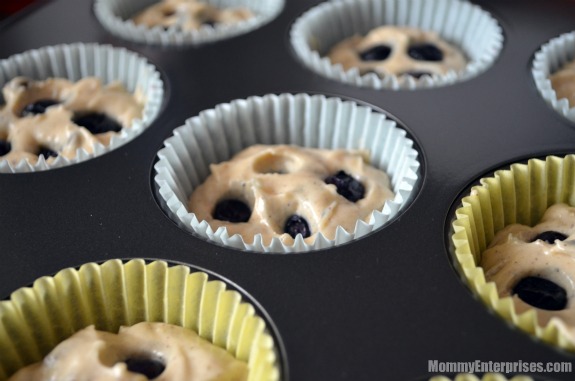 Now they are ready for the oven!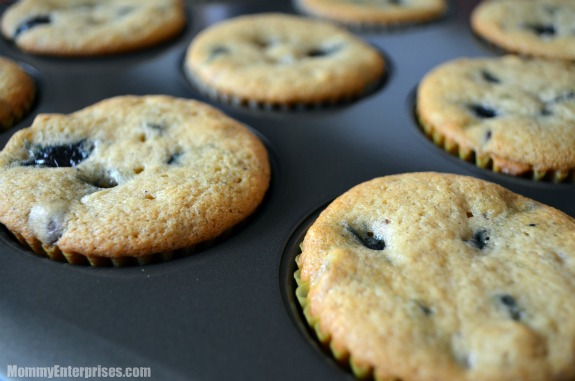 These are delicious when they come out of the oven as they are, but sometimes mom just has to add her special touch!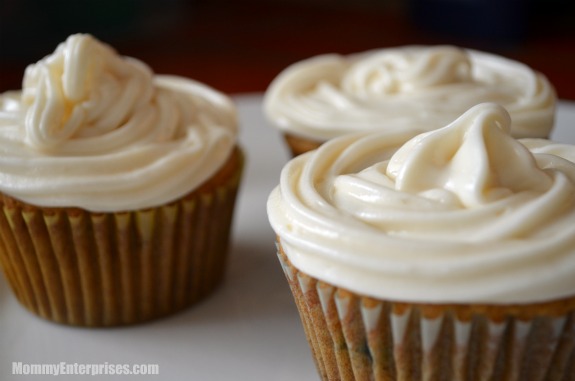 So I got out the frosting and my cake decorating supplies and turned  my muffins into cupcakes…
Now for my recipe, you won't be disappointed.
| | | |
| --- | --- | --- |
| Blueberry Chocolate Chip Muffins Gone Cupcake Recipe | | |
Ingredients
2 cups flour
3/4 cup sugar
1/4 cup brown sugar
1/2 cup margarine – softened
3/4 cup sour cream
1 tsp vanilla
1 tsp baking soda
1 tsp baking powder
1 tsp ground cinnamon
1/4 tsp salt
1/2 cup chocolate chips
1/2 cup chopped walnuts
1 to 1 1/2 cups blueberries – fresh or thawed
2 eggs
Instructions
In a large mixing bowl, cream butter and sugars. Then add eggs, sour cream and the vanilla.
In another bowl mix remaining ingredients, then add to other bowl and mix until well blended.
Fill muffin pans about 3/4 cup full with batter and then place 3 to 4 blueberries in the center of each muffin tin and push until almost completely covered with batter.
Bake at 325 degrees for 20 minutes or until toothpick inserted into muffin comes out clean.
Remove from oven and cool for 15-20 minutes.
Add frosting and enjoy!