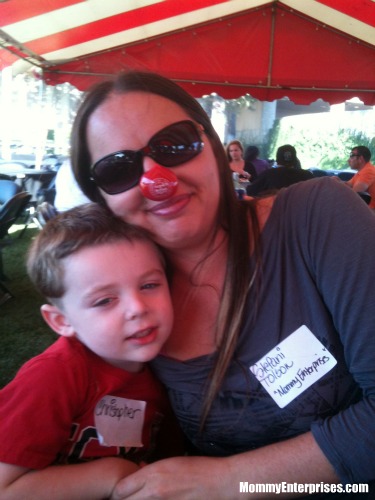 Last week we had the opportunity to take a trip to the Ringling Bros. & Barnum and Bailey Circus. On the day of our circus trip, I was excited all morning and afternoon. I felt like a kid again because I was excited about going to see the clowns and the animals that evening with my kids.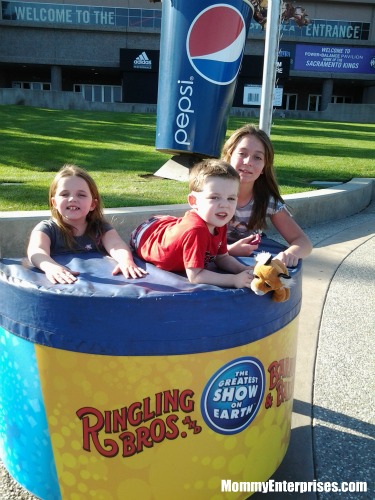 We arrived early for a VIP BBQ and then attended the animal open house that starts about 90 minutes before the circus starts. During the animal open house you can walk around and check out the animals up close that will be performing in the show. I knew that out of all my kids, my son was going to love this part. He LOVES animals and always asks me to take him to the zoo. I knew he would really get a kick out of seeing the elephants, tigers, zebras and horses and I was right, although he keeps thinking that the animal open house was the zoo.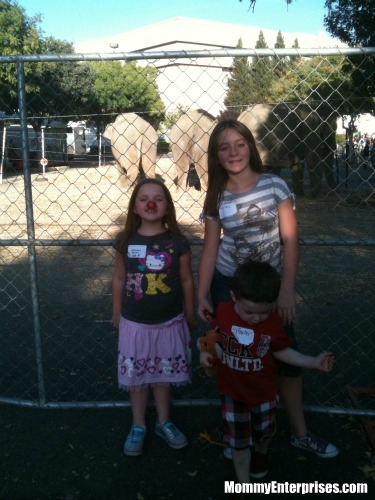 After the animal open house, the circus had a pre-show event 1 hour before the circus started that was a ton of fun for the kids. During this event, we were able to walk around the arena floor, try on clown clothes, dance with clowns, get circus temporary tattoos, get autographs and even take pictures with some of the clowns!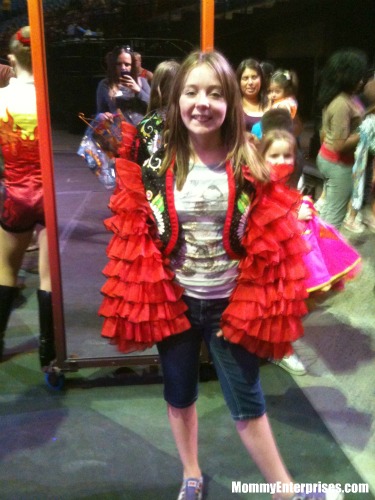 Once the circus started, my children sat in their seats and watched with amazement. I was worried that my son wasn't going to stay in his seat throughout the entire circus, but he did. I did buy him one of those neat light-up souvenirs at the beginning which he still is playing with. It was his first time to the circus, so mom had to spoil him with a toy and even the expensive cotton candy. What he didn't know was you can't keep cotton candy overnight. He was a little upset the next morning when it seemed to disappear!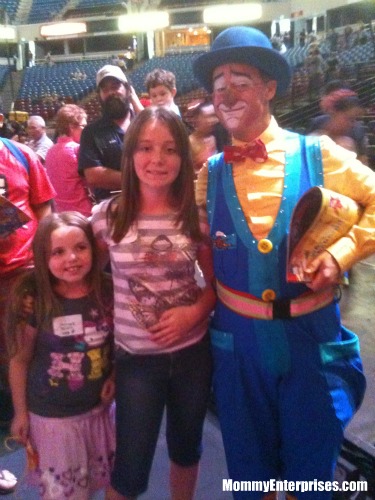 My kids and I really enjoyed the whole Ringling Bros. and Barnum & Baily Circus experience. We got the souvenir book, got autographs, got the snow cones, watched the clowns and had a BLAST! I cannot wait until the circus comes to town again as it is the "The Greatest Show on Earth". I want to share with you my FAVORITE part of the circus…..
The Ringling Bros. and Barnum & Bailey's next stop is in Reno, Nevada on Sept 30 – Oct 2. To check out the tour schedule, visit: http://www.ringling.com/TourSchedule.aspx.
I received a special VIP invite to the circus and received complimentary tickets to watch the show. These opinions expressed are my own opinions and are NOT influenced by monetary compensation.