If you are in the Sacramento area and looking for something FUN to do with the family, be sure to take a trip to Enchant, presented by Hallmark Channel at Sutter Field Park. If you haven't heard about it yet, Enchant is the world's LARGEST Christmas light maze and village. Lots and lots of pretty lights is what you are going to see!  My family took a trip to Enchant this week to check it out. Be sure to keep reading to find out more about what you can do while you are there.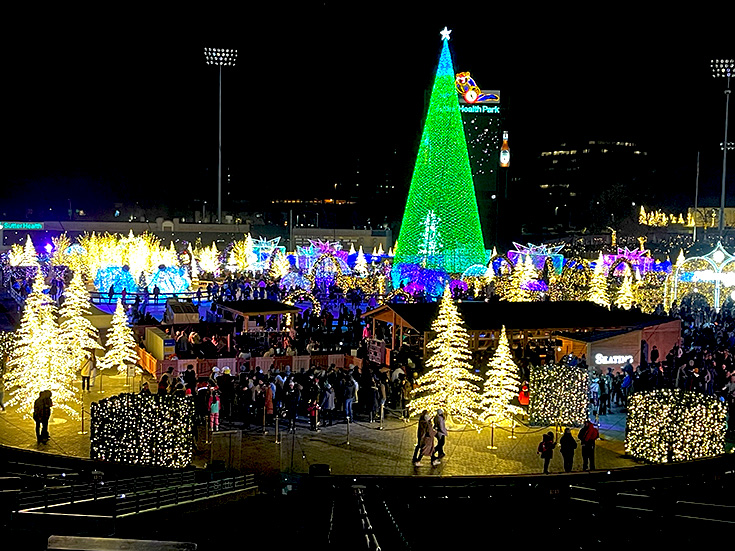 Enchant features over 4 million lights which offers many places to take pictures to capture memories to last a lifetime!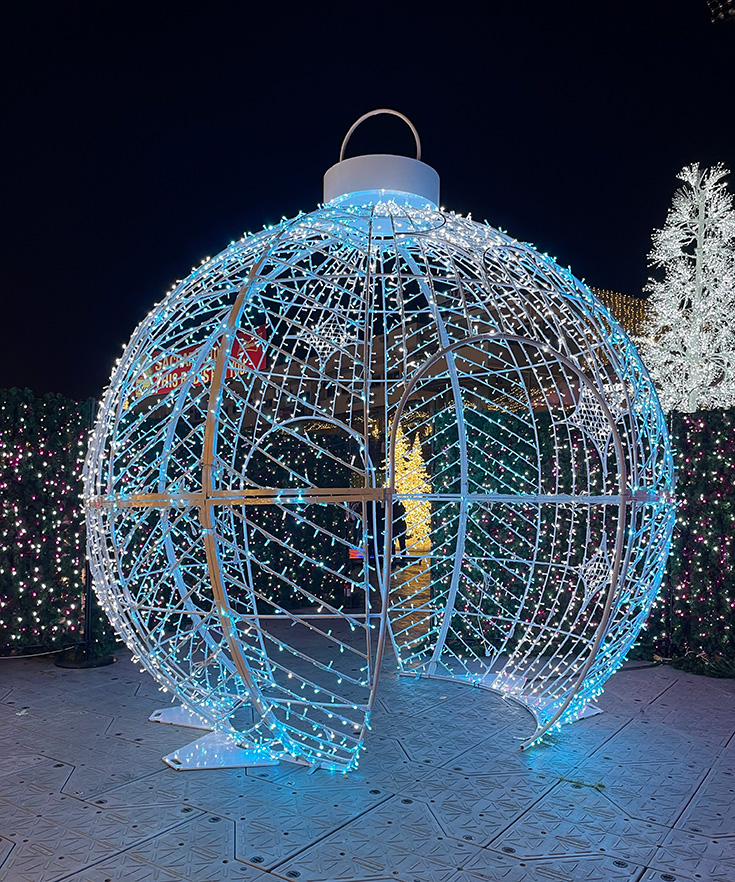 There were so many lights to see but my FAVORITE is the spectacular 100ft lighted tree that is the centerpiece of the story-themed The Mischievous Elf light maze. This beautiful tree is constantly changing colors and I couldn't stop taking pictures and videos of it.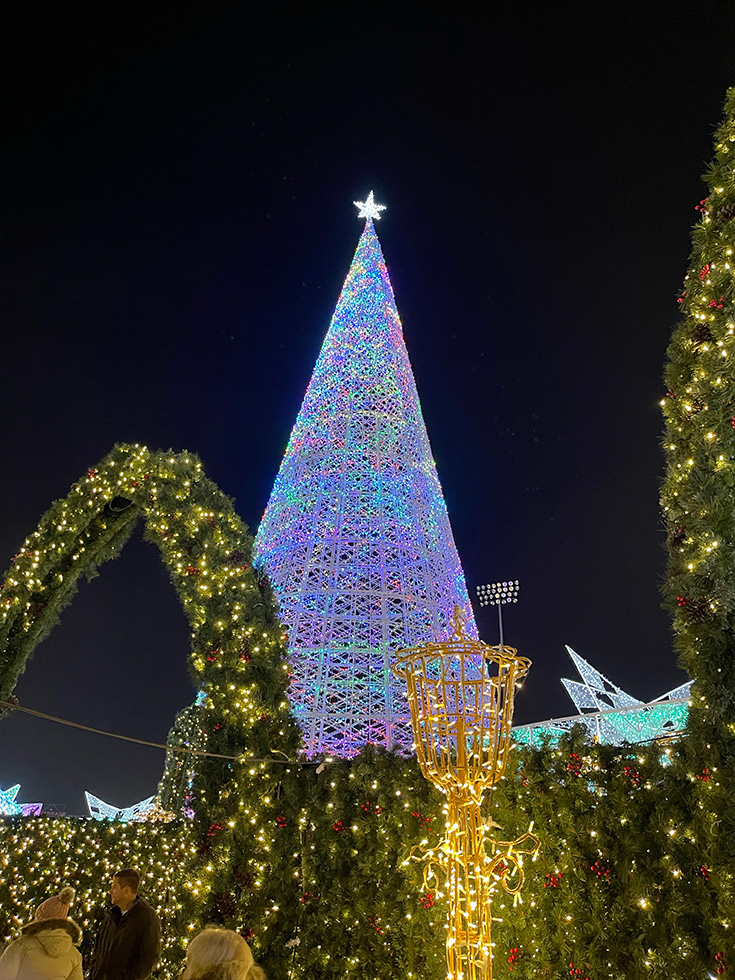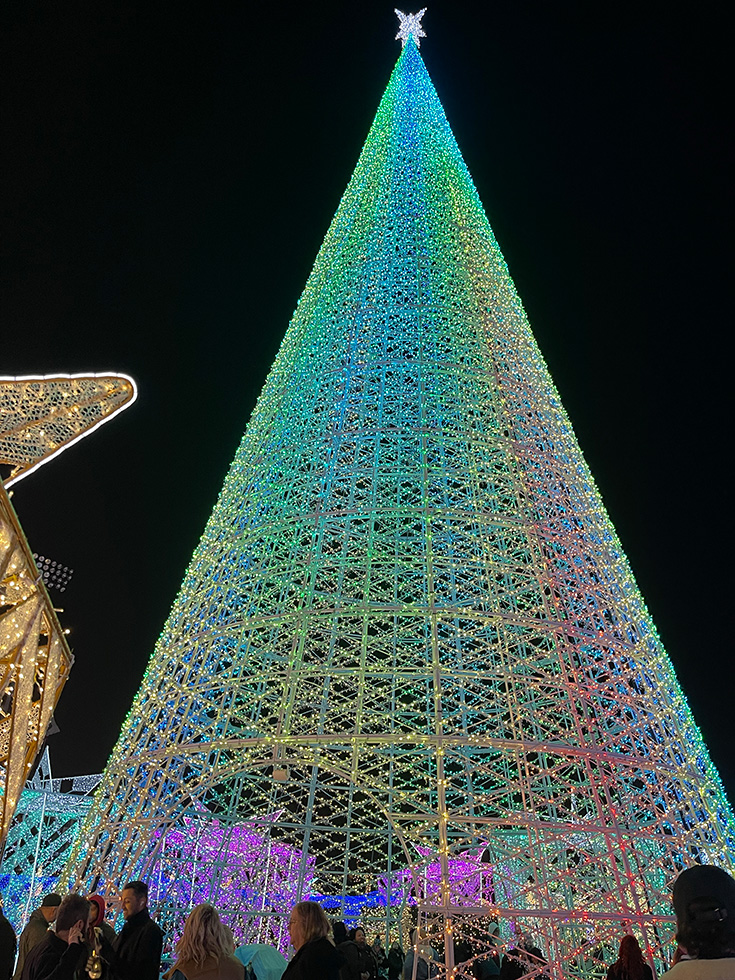 Take a peek at the light in action below:
So Enchant is a maze. When you enter you can grab a passport for The Mischievous Elf maze where you look for 8 lighted toys that have a place to stamp your passport. While you are taking a trip through the lighted maze looking for the different spots listed in your passport, you can enjoy holiday cocktails from the Tipsy Tree Lounge or a glass of wine from Hallmark Channel Wines.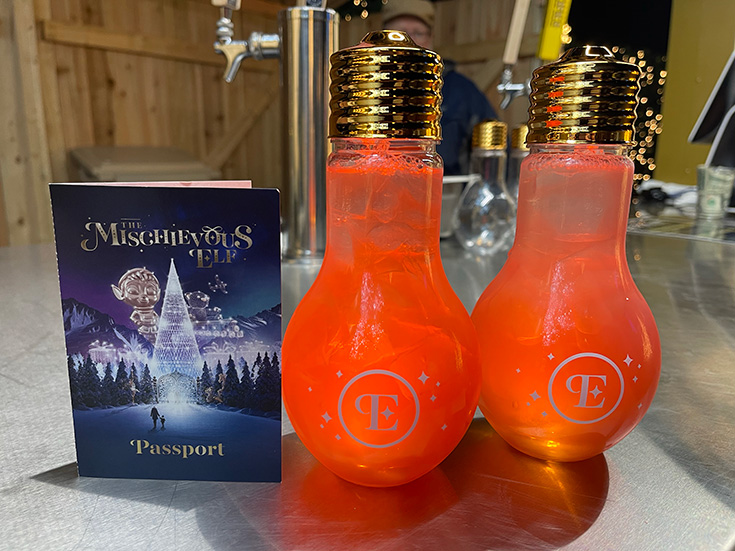 Once you get all 8 stamps on your passport you can  head over to the Hallmark Channel Holiday House to enter to WIN a trip to the set of a Hallmark Channel movie!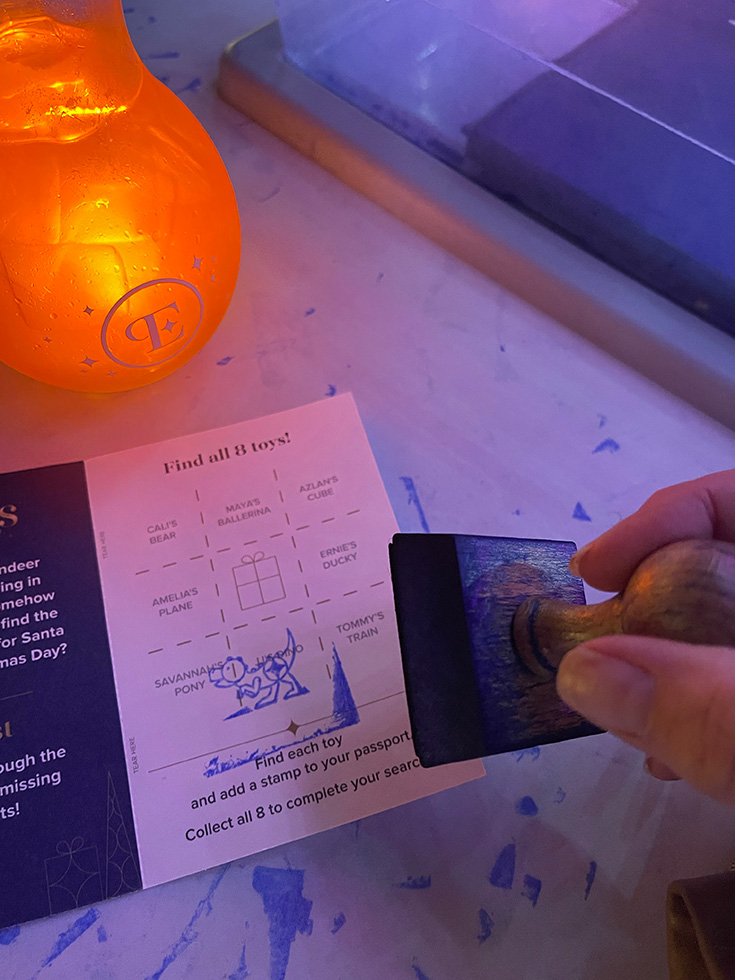 The kids are not left out when it comes to drinks in the lighted bulbs. For the little ones, you can order them a Merry Lemonade Mocktail that they can enjoy while walking the maze and finding the different spots to stamp on their passports.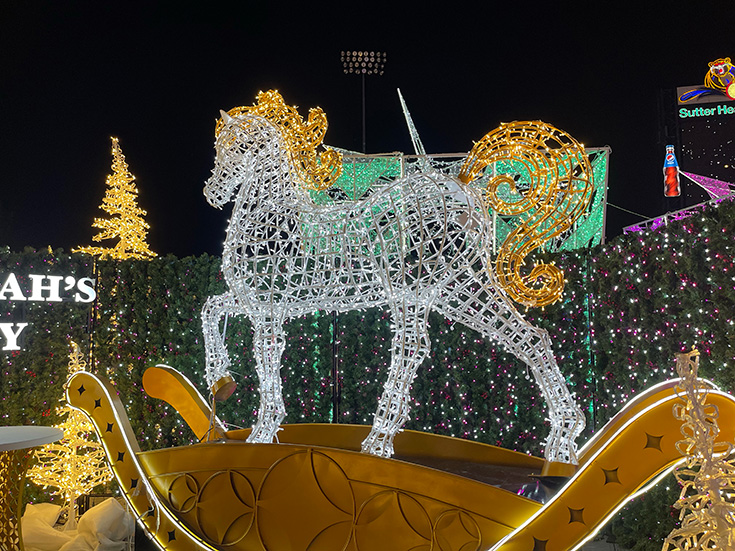 Enchant Sacramento starts at 4:30PM so be sure to go prepared by dressing warm. Bring a beanie, gloves and even a scarf if you want to.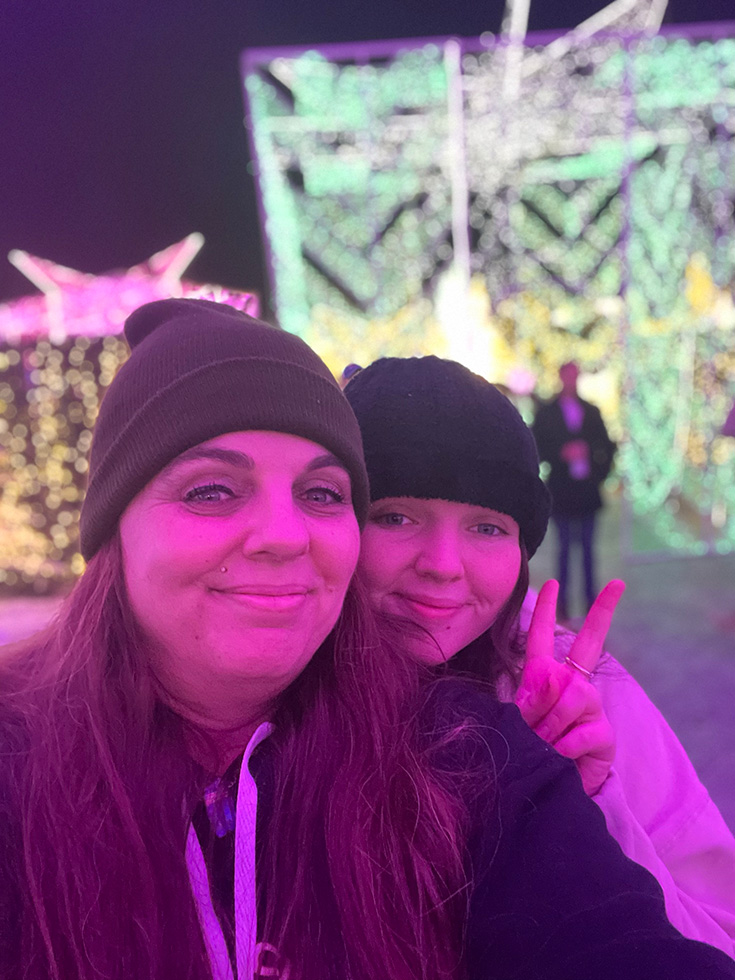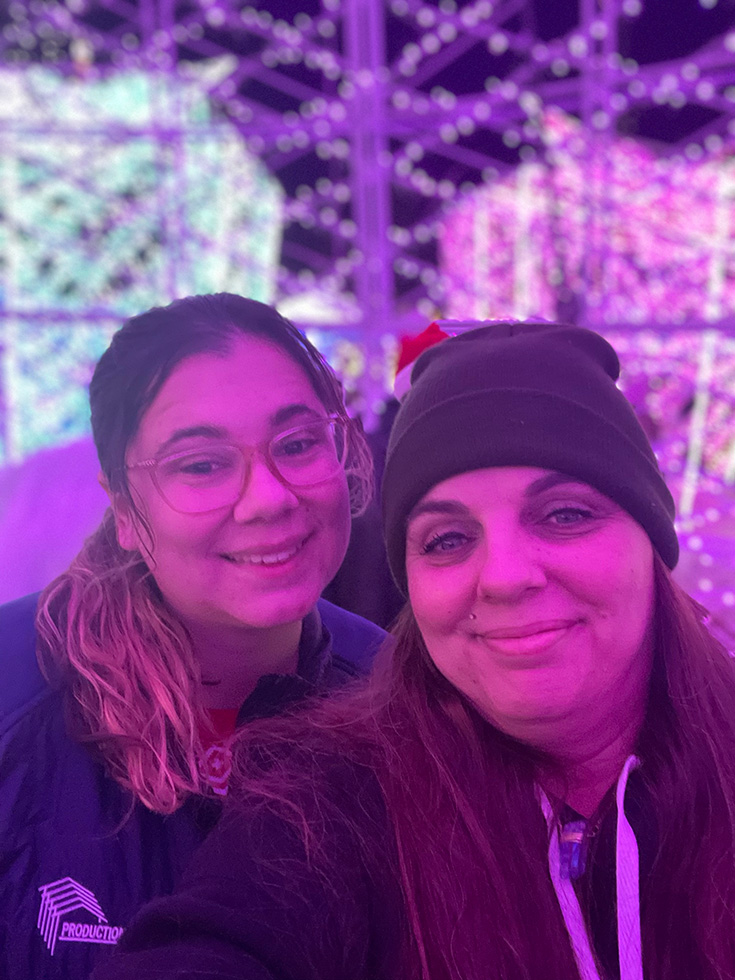 Another fun area for the kids is a BIG Rubiks cube that changes colors. So does the ground around it that you can hop along on that changes colors too when touched.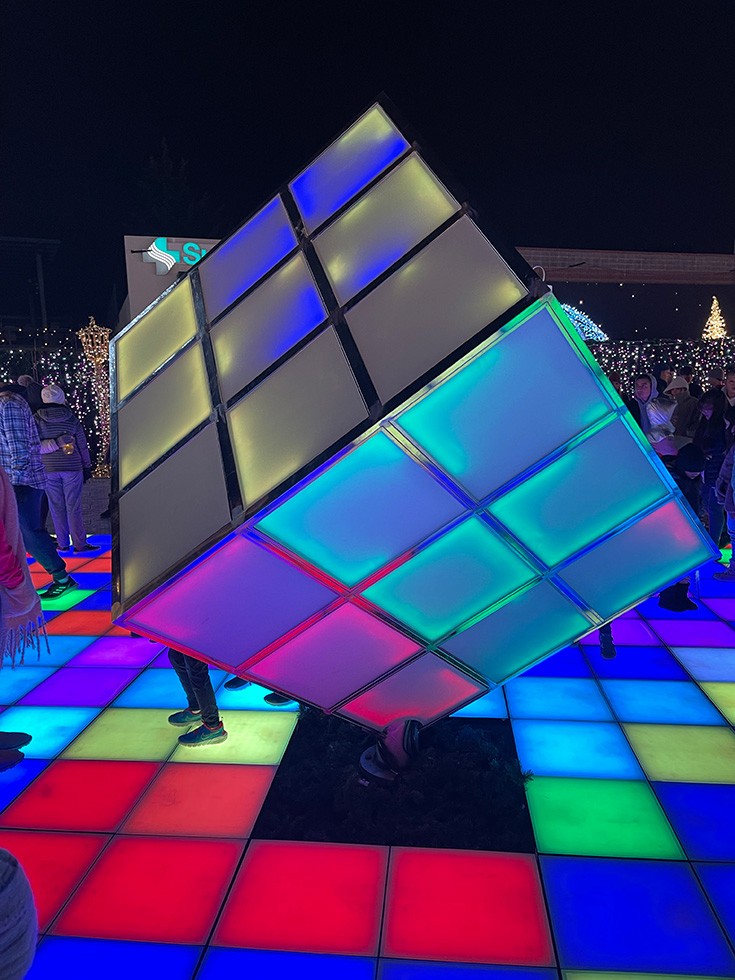 While walking through the maze you are bound to smell YUMMY kettle corn. If you are are a fan of kettle corn you have to buy a bag or two of the Christmas Kettle Corn which is best FRESH!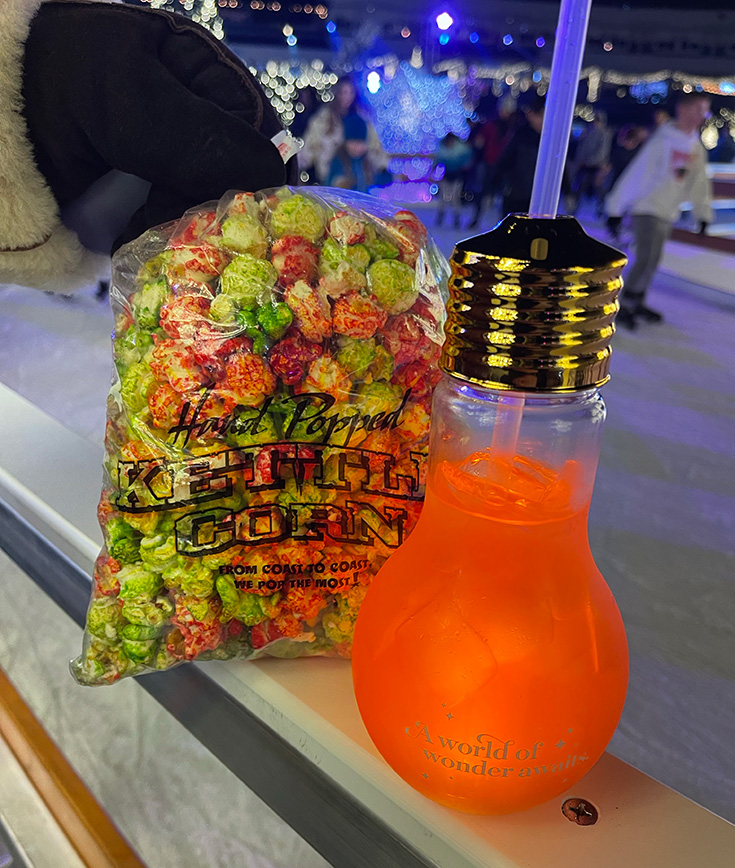 If you want to have even more fun, there is an ice skating rink at Enchant for those that want to get a chance to even add more excitement to the experience. This isn't included with your ticket but it is something that you can add on when buying your tickets online.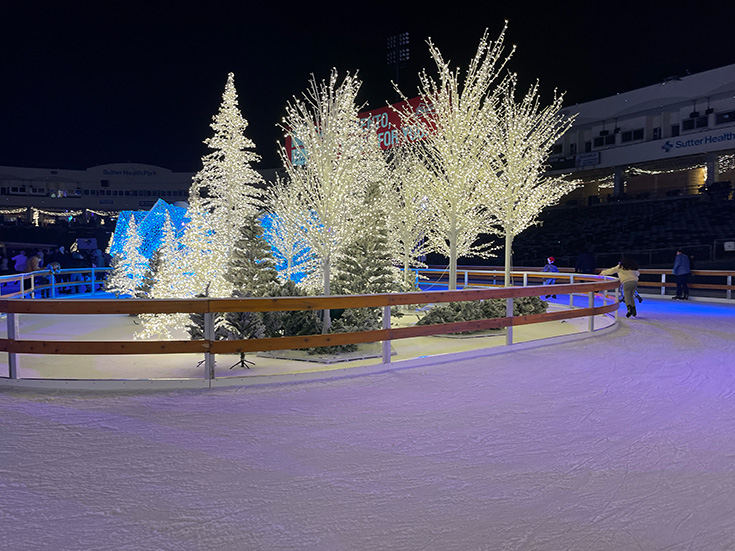 Be sure to visit Enchant in Sacramento while you can! It is open through January 1st and tickets start at $32 for adults and $20 for children. If you are taking the family, take advantage of the FAMILY 4 PACK and save 20% when you purchase a Family Four Pack that includes 2 Adult and 2 Child tickets. If you don't want to stay for the whole evening you might be interested in the NIGHT OWL deal where you can enjoy Enchant's last 2 hours for a special price! $25 per ticket when you select the Night Owl Ticket option.
Learn more about Enchant Sacramento: https://enchantchristmas.com/sacramento-ca-sutter-health-park/