If you are a DIY lover, and you already have a steel building in your backyard which lost its purpose as life goes on and things change, you can easily convert it into a game room where the whole family can gather from time to time, in just a few easy steps. Although it seems very easy, this transformation will require careful planning and some serious but not very hard work. You need the room to be safe and comfy, so you can spend some precious time there having fun. As the steel buildings are very durable and stand up to the elements, they are perfect for this project.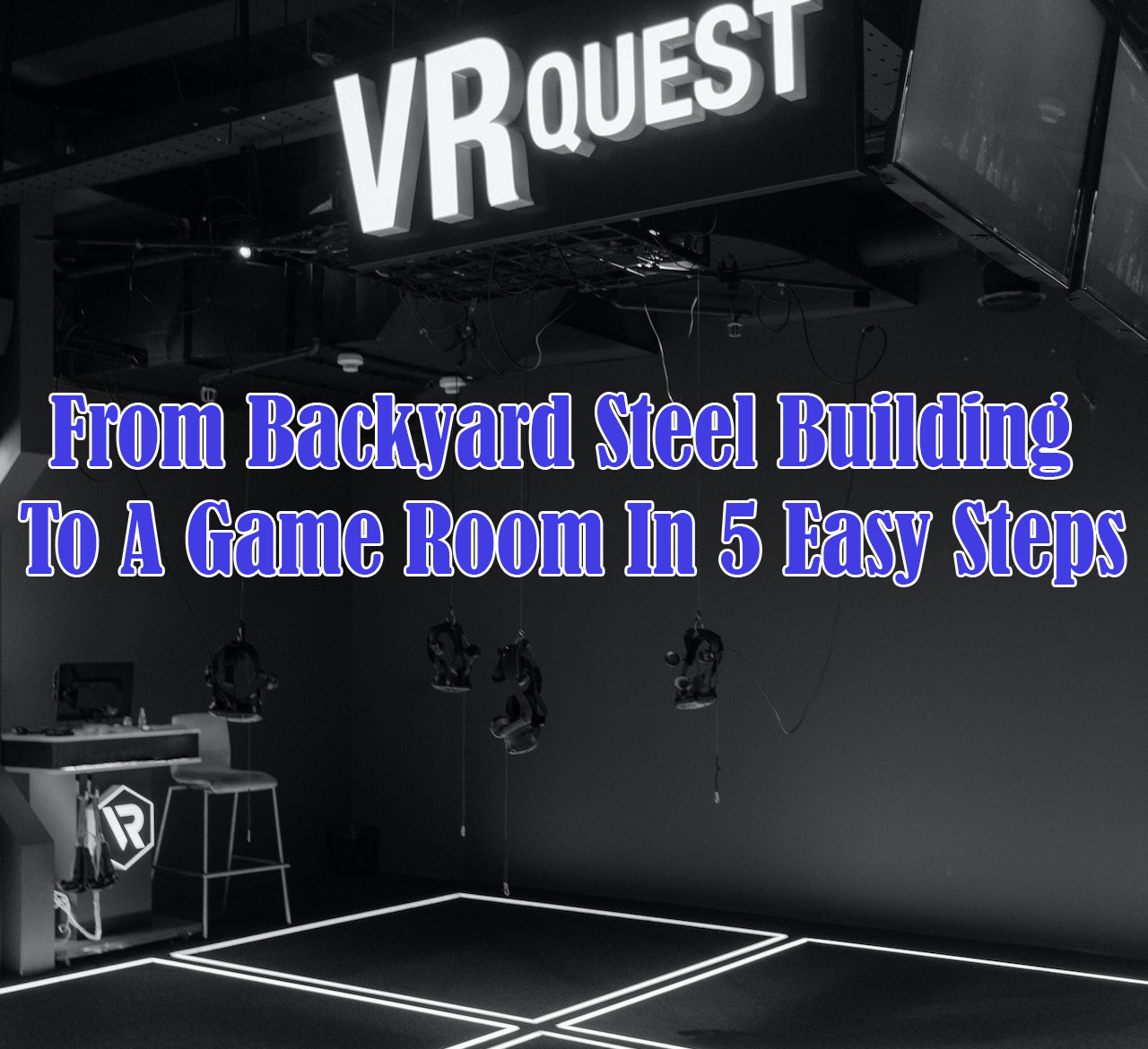 The importance of insulation
The interior comfort is of the utmost importance in your steel building game room. Repairing every possible hole in the walls is the first step to take. After that you have to think about insulation because you don't want it to be too cold during winter, and you don't want it to be too hot in the summer.
Here are some tips on metal building insulation that are very important to do, because metal buildings do not "breathe" like brick or wood. It is very important to insulate your steel building to prevent condensation. There are easy-to-install reflective layers to be found in house depot. They are made of materials that can make a very effective heat and vapor barrier, and they prevent moisture by equalizing the temperature inside the building with temperature outside. When put on the inside of the roof, they additionally prevent losing hot or cool air inside the metal building. They prevent the building from overheating in hot weather, and they keep the heat in when the weather is cold. They will also prevent all kinds of noise caused by the elements, like hard rain and hail.
Improve the interior equipment
After the first and most important step is done, you can reconsider the interior of the game room. You need it to be comfortable, so you can install some climate control and roof accessories for better airflow. Install electricity so you can add nice lights, as well as heating and cooling systems. You will need some light switches, electrical outlets for mobile phones and laptops and maybe some other stuff. You can also add some windows for better feeling when sunlight comes through them, or to simply add more natural light to the space.
Divide your game room into different areas
You have to decide what kind of games you would like to have in your game room, and then decide how they will be positioned. Different areas need different equipment, so if you want your friends and family to feel comfortable, you have to organize the areas properly. You can add a television area, video game playing area with a big screen, a billiard area, picado area, pool games area, table football, or whatever comes to your mind. Add a small bar in your game room as well.
Customize the game room
For a nicer and more comfortable experience for your guests and family, you can also customize your game room with nice equipment. The skylights over the billiard pool will make the game more interesting, for instance. You will also need nice dim lights at the quiet bar section, where you can put bar chairs and a couple of armchairs near a coffee table with an ancient-looking lamp on it. Add a comfortable couch in the television area big enough for a few people. Think about adding comfortable gamer chairs to the gaming area. Find some nice and small armchairs for the board games area, so the place does not look too crowded. Also, find a way to hide the cords in the television and gaming area, so people can easily move around without risking stumbling on the cords.
Game room – the new social hub
Now that your game room is completely equipped and customized, you can bring in supplies of nice drinks, coffee and easy snacks to your bar section. After that's done, invite the guests and family to have a good time playing games, chatting, drinking coffee, and having some quality time together.