I didn't know when I bought my first MANGA that I wouldn't be able to stop. My manga comics collection is continually growing. I will admit that it is addicting.  I have always loved comic books but a graphic novel is even better. More to read!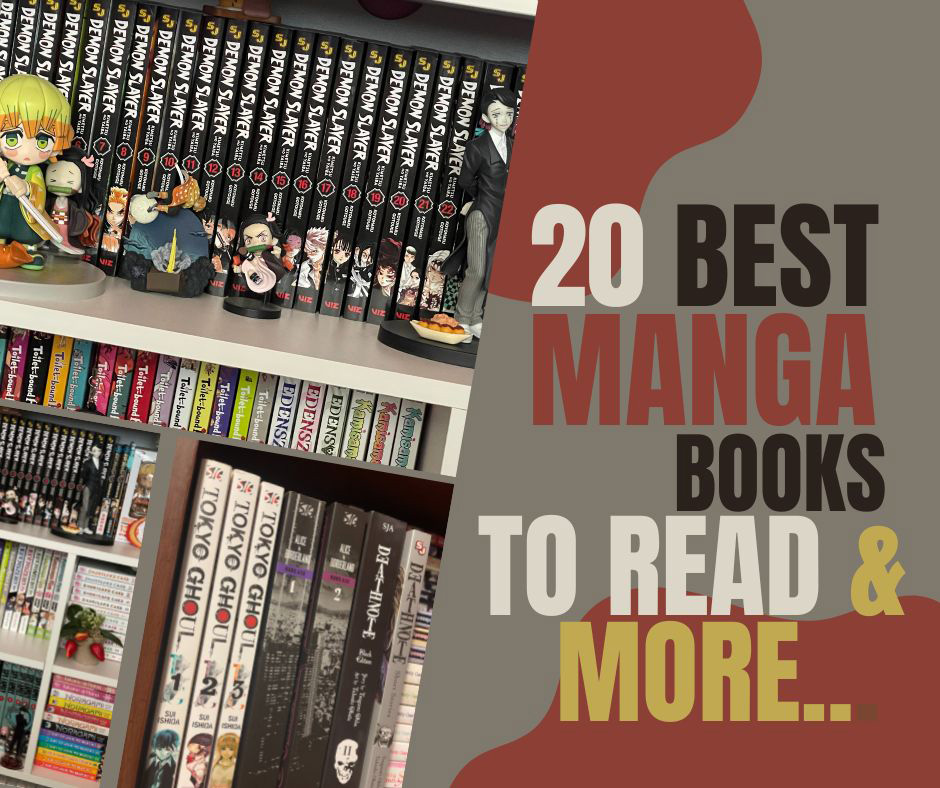 My daughter Hannah got me started and if we put our collections together, we might have enough to start our own little bookstore, lol. She is more into the romance type manga and I like the manga with action and adventure and crazy plot twists! If you would like to start or add to your collection, here are some of the best manga to read and add to your bookshelf:
20 BEST Manga To Read
What I like to do is read a manga, then watch the anime series on Netflix or Hulu because many of the popular manga have an anime adaptation. There are also online sites like Crunchyroll or World Of Manga that have even more anime. In addition to these graphic Japanese comics, there are also light novels like Magical Girl Raising Project too that are fun to read without all the graphics.  The list above is just some of the popular manga series worth reading that you will find at Barnes & Noble or online when searching for books for manga readers.
There are other popular series you might want to grab for your collection like Fullmetal Alchemist that has plenty of volumes to read along with anime to watch. Another original manga you might also like is Astro Boy which is one of the most successful manga and anime franchises in the world. If you are into sport and like basketball, you might want to grab a copy of Slam Dunk to add to your collection.
Just sharing a few more manga series might want to check out:
Cardcaptor Sakura
Sakamoto Days
Tokyo Revengers
Here are some popular manga artists worth checking out too:
Rumiko Takahashi
Yoshihiro Togashi
Eiichiro Oda
Hiromu Arakawa
Gosho Aoyama
What is your favorite manga right now? What do you think the best manga of all time is? Be sure to drop a comment below and share your favorites…