I am one of those that LOVE the month of February. Not only is it my birthday month, it is also the month of LOVE! When I think of February I think of red and pink hearts. I think of chocolates in cute red heart shaped boxes. I think about date night with the hubby and also romance movies! I just LOVE a good romance story! You just never know what you will find when it comes to romance because like my Nana has always said, the heart wants what the hear wants!
Loveuary is the new February!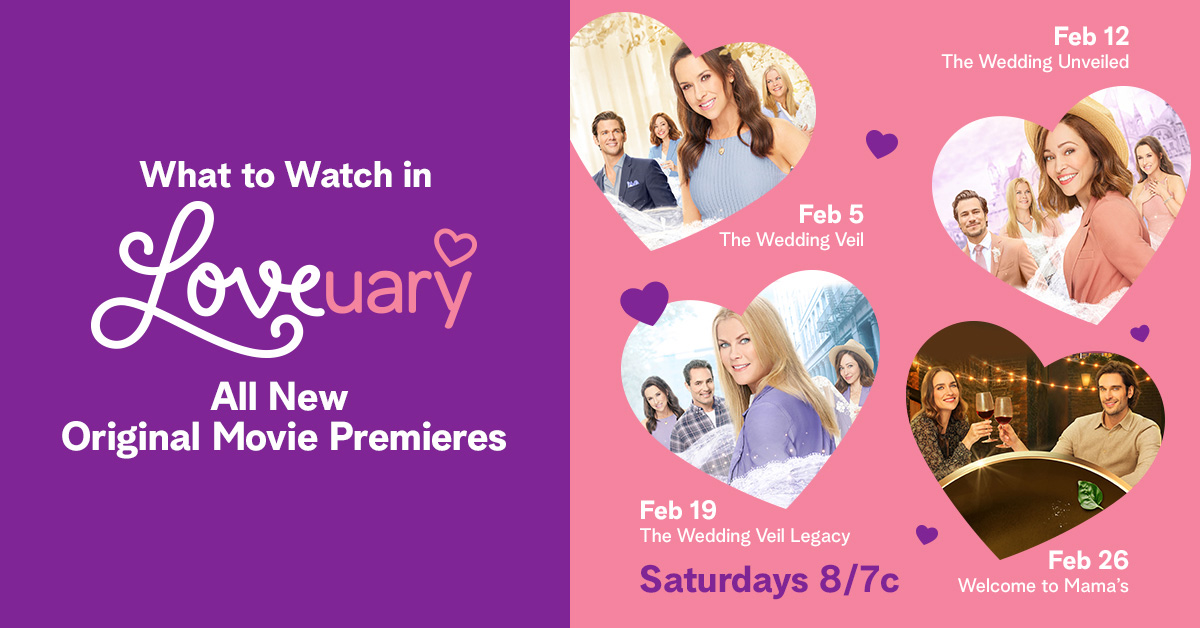 If you happen to be a fan of romance movies like I am, you are in for a treat! There are 4 NEW romantic movies that are premiering that are part of the original Loveuary programming on Hallmark Channel all throughout the month of February, beginning with the encore of the premiere of The Wedding Veil starring Lacey Chabert (Feb. 5th), The Wedding Veil Unveiled starring Autumn Resser (Feb 12th), The Wedding Veil Legacy starring Alison Sweeney (Feb 19th) and Welcome to Mama's starring Melanie Scrofano (Feb. 26th).
The Wedding Veil trilogy on Hallmark Channel follows 3 best friends who met in grad school. This new trilogy includes the three listed movies above and is a first for Hallmark Channel and will include 3 of its biggest stars who will also be featured in all three movies while starring in their own and highlighting their personal love stories. I am really loving these movies with Lacey Chabert in them. I grew up watching Party Of Five that she starred in! It was one of my FAVORITE shows.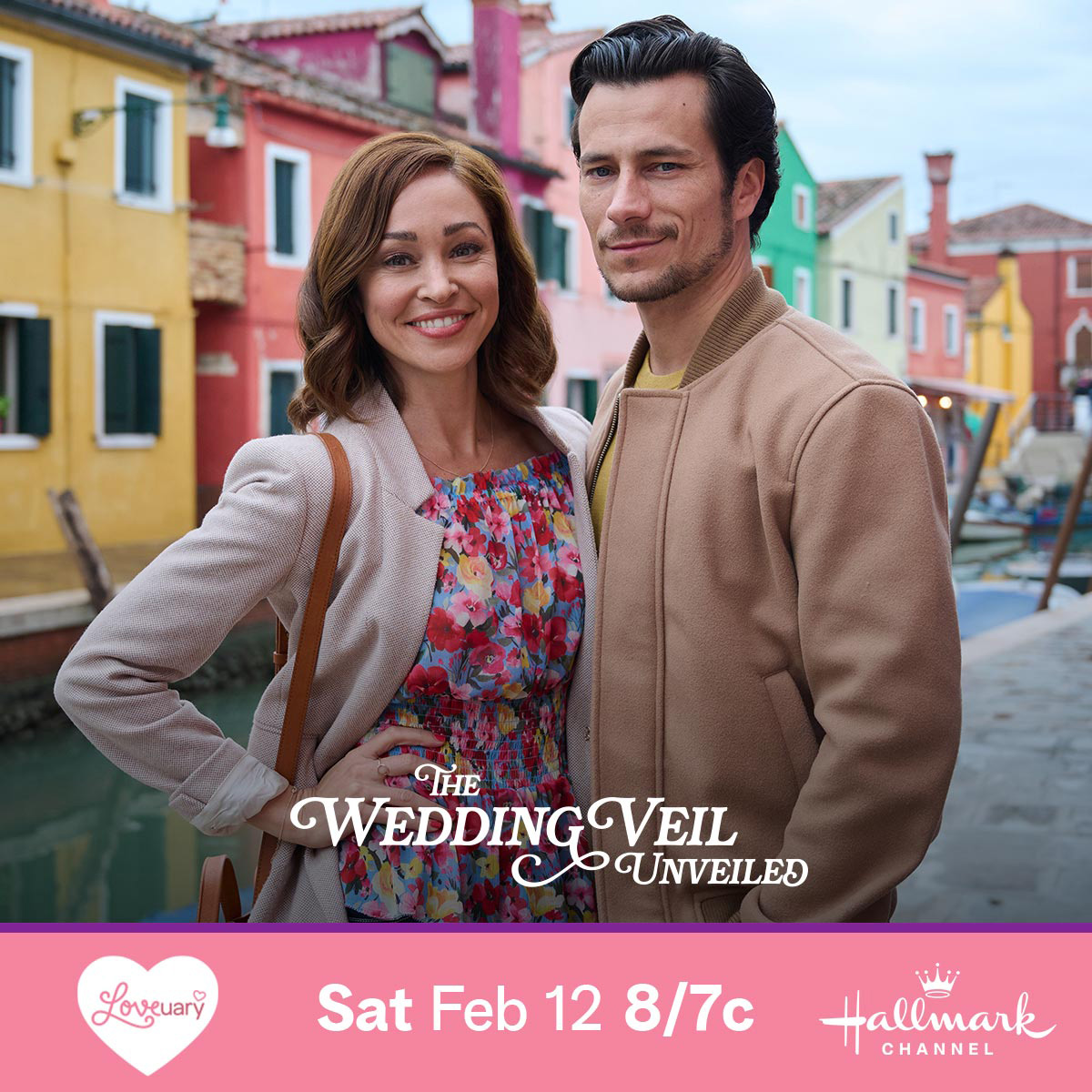 This Saturday, February 12th you can watch The Wedding Veil Unveiled on Hallmark Channel which is the second movie in this trilogy. I will be watching with my big mug of hot chocolate and also live tweeting during the movie for those that want to participate with the Hallmark fans!
Got your interest yet? Take a sneak peek at The Wedding Veil Unveiled preview starring Autumn Reeser, Paolo Bernardini, Lacey Chabert and Alison Sweeney below:
LOVEUARY Programming Lineup for February:
"The Wedding Veil"-Saturday, February 5th, 2022
"The Wedding Veil Unveiled"– Saturday, February 12th, 2022
"The Wedding Veil Legacy"– Saturday, February 19th, 2022
"Welcome to Mama's"– Saturday, February 26th, 2022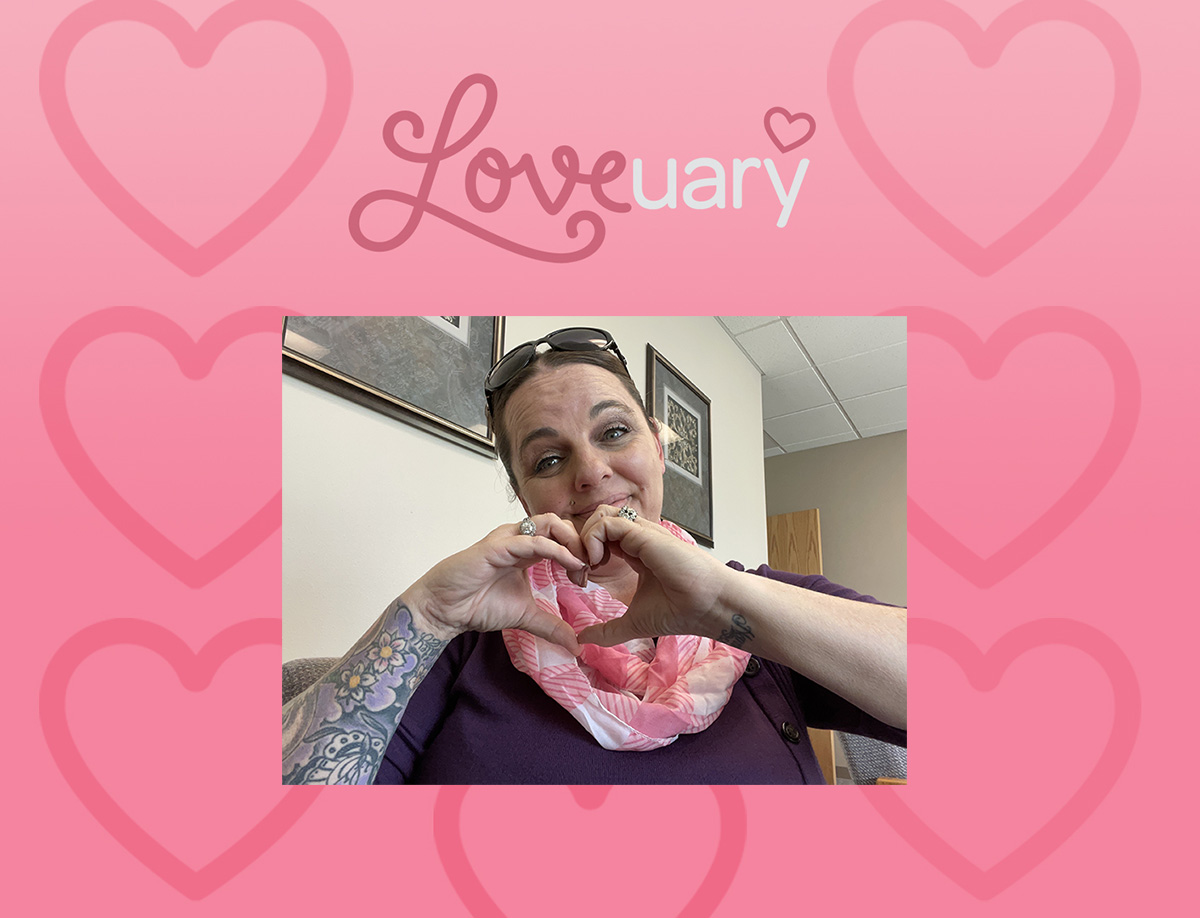 What does love mean to you?
For me, love means is knowing that no matter what happens, you have someone that you can count on! Love = family!
There are more than just movies on Hallmark Channels website. Here are some other things you can find on Hallmark Channel's Loveuary section:
Learn more about Loveuary, Where Love Happens on Hallmark Channel >>> https://www.hallmarkchannel.com/loveuary
$25 Visa Gift Card Giveaway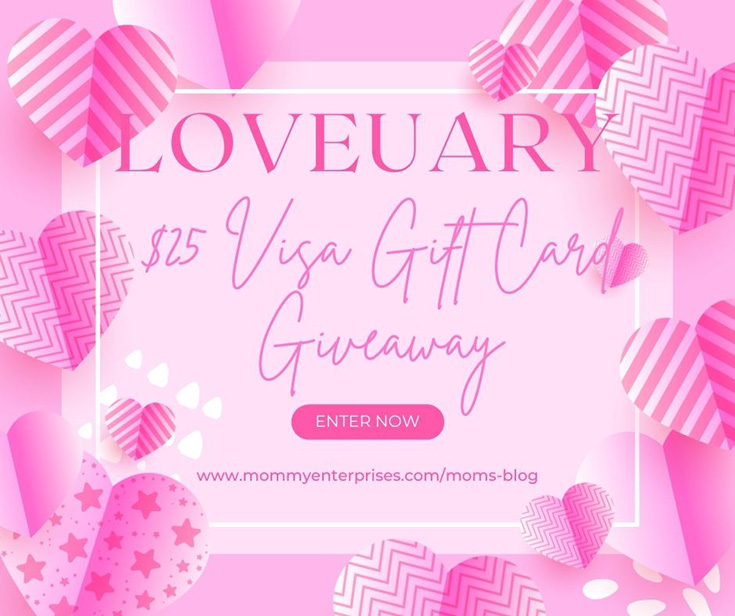 Now it's time for a little giveaway! One of my LUCKY readers is going to WIN a $25 Visa Gift Card. Too enter for your chance to WIN, use the Rafflecopter below: