Who is ready for Christmas? I know that I am in the Christmas mood and have even done a little shopping already. For those of you Hallmark fans like me, don't miss out on the Hallmark  Channel Original Premiere of Christmas At Castle Hart this SATURDAY at 8PM/7C! If you are really into watching these movies like me, this happens to be double feature programming and airs right after "Making Spirits Bright", which also premieres on Nov. 27th at 6pm/5c.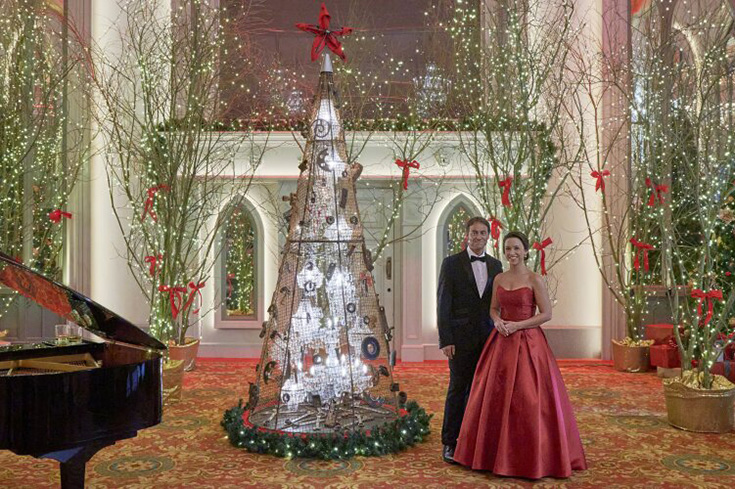 BROOKE BENNETT goes to Ireland for Christmas to search for her Irish roots. While there, she meets charming AIDEN HART, Earl of Glaslough. Mistaken for an elite event planner, she's hired to host his castle's epic Christmas party.
This is just one of the many love stories you can watch unfold on the Hallmark Channel this Christmas season! There are actually 41 ALL NEW original movies premiering on Hallmark Channel and on Hallmark Movies & Mysteries that you won't want to miss. Want to get a head start? You can actually catch 7  Hallmark Channel movies this Merry Thanksgiving Weekend (see movie list below).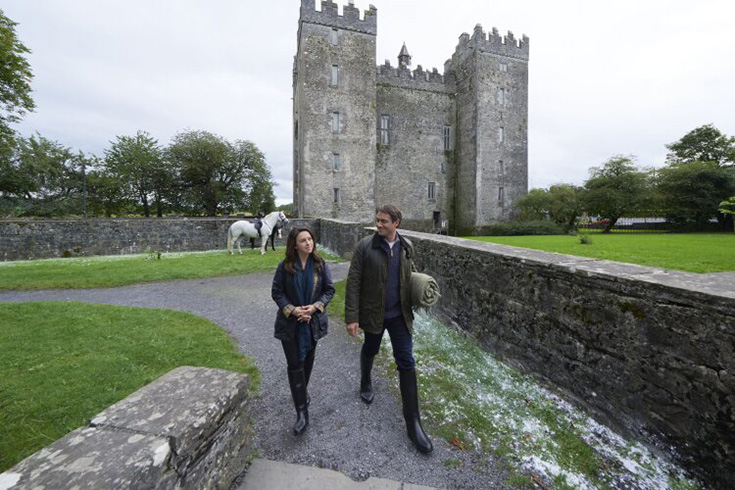 When you watch these movies you will want to make sure you have plenty of hot chocolate too! I am one that always has her hot chocolate + marshmallows with her Hallmark movies but if you would rather drink wine, you might want to have a bottle of one of the Hallmark Channel Wines at your reach. They actually have a wine club you might want to join to help celebrate life's special moments all year long! There is also a Hallmark Holiday Cookbook that features lots of yummy recipes you can make to enjoy while watching too!
Take a sneak peek at Christmas At Castle Hart below:
I want to say that I am super EXCITED to see this movie! Starring in this movie is Lacey Chabert and Stuart Townsend. Back in the 90's I LOVED the show Party Of Five and Lacey Chabert who played in the show as the little sister Claudia is now playing the star role of Brooke Bennet on Christmas At Castle Hart. I remember watching her on the TV as a little girl, now I can't wait to see her Hallmark character's love story unfold on Saturday!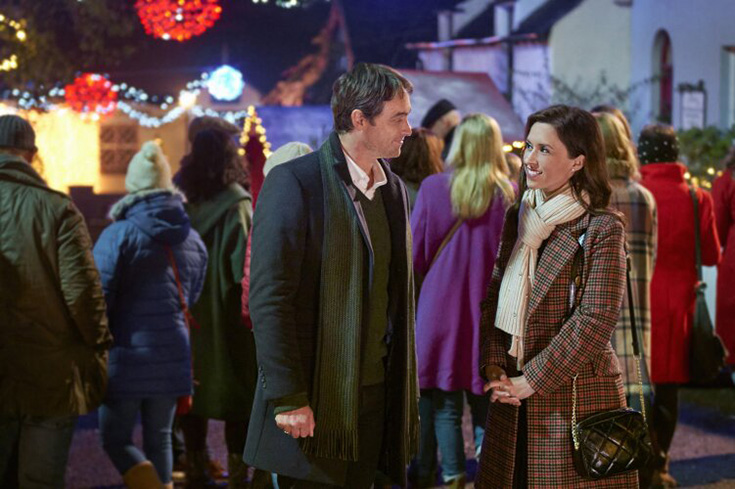 Merry Thanksgiving Weekend starts TOMORROW! Be sure to mark your calendar for these 7 movies you will want to see:
Out of those 7 movies above, I am most excited to watch Christmas in Tahoe. For my family, having a Christmas in Tahoe is one of our dreams! Which movie are you most excited to see?
Want more  Hallmark movies?
Don't miss out on the movies you will want to see! Be sure to download the Hallmark Movie Checklist App that helps you get ready for the start of the Countdown To Christmas. It allows you to put fun widgets on your phone that make friendly reminders of what you don't want to miss. You might also be interested in checking out HMNow! This is (Hallmark Movies Now service) which offers Hallmark movies ON DEMAND! Subscribers have access to nearly 1,000 hours of commercial-free Hallmark-branded original content, including fan favorites from the vast Hallmark Hall of Fame library.

Feeling lucky? Be sure to enter Hallmark Channel's  Very Merry Giveaway where you can enter DAILY for a chance to WIN $10,000. This giveaway has daily prizes so be sure to get your entries in! Then enter the The Holiday Home Decoration Sweepstakes for a chance to WIN $10,000 and a Balsam Hill Prize Package.