I will have to say that I am very EXCITED for all of the Hallmark holiday movies this Christmas season! This time of year happens to be my FAVORITE when it comes to family movies and hot chocolate!  On Friday you will want to make sure to WATCH the Hallmark Channel Original Premiere of Gingerbread Miracle starring Merritt Patterson and Jon Ecker. You can watch this movie this Friday, November 5th at 8PM/7c. I will be watching as well as live tweeting through the movie which can be FUN when you have other fans watching and tweeting along too!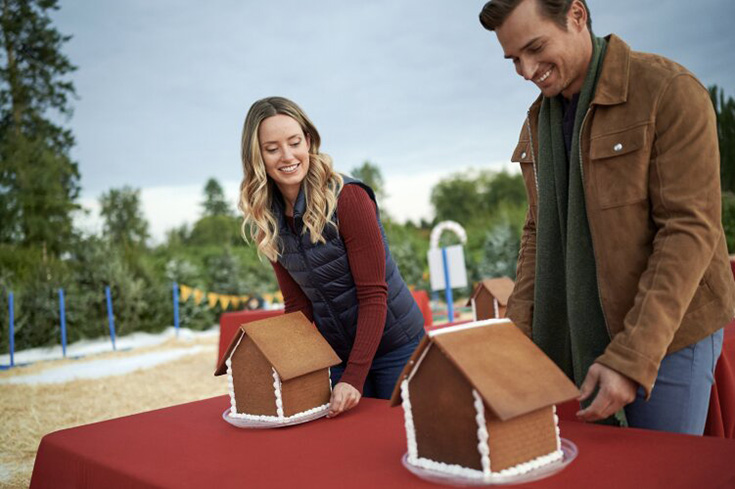 Two old friends from high school work together over Christmas to sell his uncle's Mexican bakery, famous for its magical gingerbread cookies that grant wishes. 
I don't know about you but I love getting a comfy blanket, a cup of hot chocolate and watching the love stories unfold on Hallmark Channel this time of year. There is always something special about the movies that make me feel more in the holiday spirit at home. There are actually 41 ALL NEW original movies premiering on Hallmark Channel and on Hallmark Movies & Mysteries and I hope to watch as many as I can!  Most people like the love stories but I will admit that  one of my favorite parts of these Christmas stories is the Christmas tree lightings that usually take place in these cute little small towns I wish I lived in.
If you don't like hot chocolate you can always enjoy a glass of one of the Hallmark Wines that also just might make the PERFECT gift for the wine and Hallmark fans!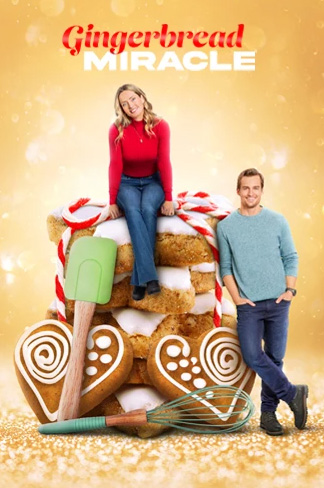 Do you recognize Merritt Patterson? I know I did as soon as I seen the sneak peek for this movie.  Merritt Patterson starred in the movie Chateau Christmas that premiered last year as a world famous pianist that found her happy ever after. It happened to be one of my favorites last year and I am excited to see Merritt this year.
Take a sneak peek at Gingerbread Miracle below:
Don't miss out on the movies you will want to see! Be sure to download the Hallmark Movie Checklist App that helps you get ready for the start of the Countdown To Christmas. It allows you to put fun widgets on your phone that make friendly reminders of what you don't want to miss.

In addition to all these wonderful new movies for us to watch, Hallmark Channel is also hosting their Very Merry Giveaway! You can enter daily for a chance to WIN $10,000. This giveaway has daily prizes so be sure to get your entries in! Here is the link for details: https://verymerrygiveaway.hallmarkchannel.com
Hallmark Channel Countdown to Christmas Holiday Movies Schedule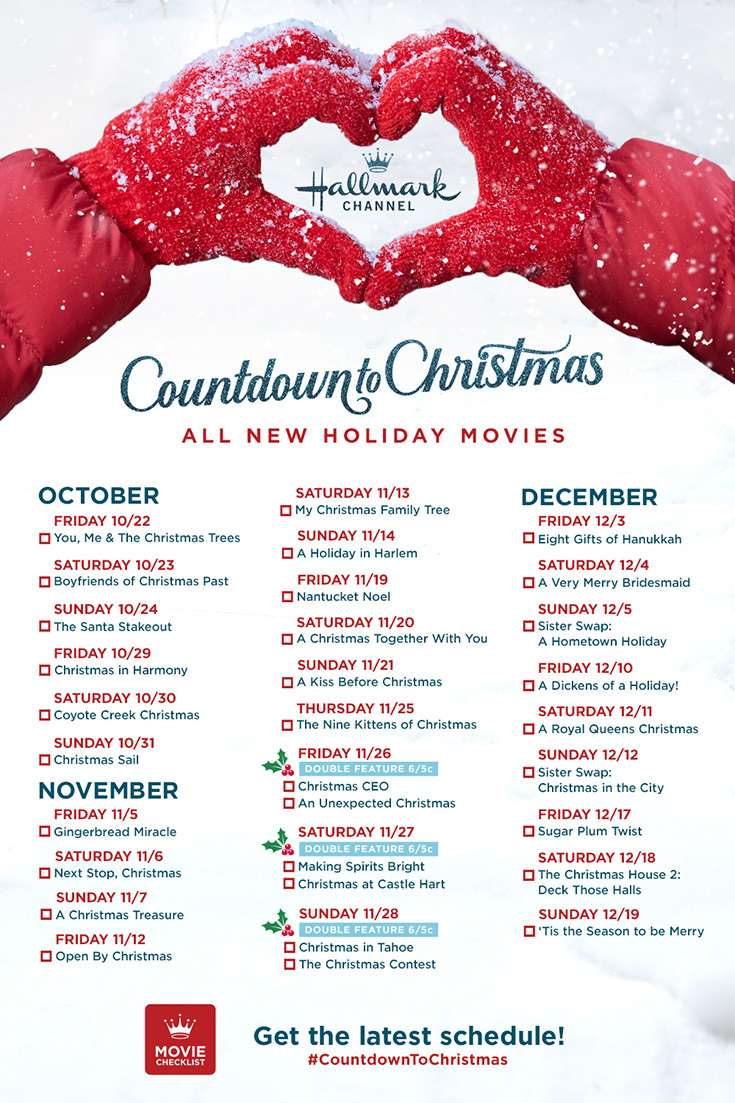 Guess what? I am also hosting a prize pack giveaway from Hallmark Channel that you will want to enter! Keep scrolling to find out what you can win plus how you can enter…
Holiday Happiness Prize Pack Giveaway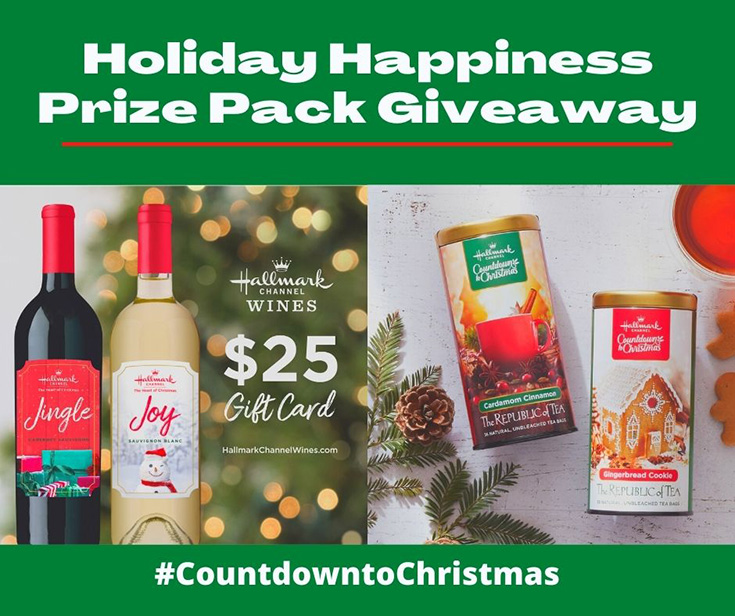 One of my LUCKY readers is going to win a Holiday Happiness Prize Pack that includes the following:
To enter for your chance to win, use the Rafflecopter below: