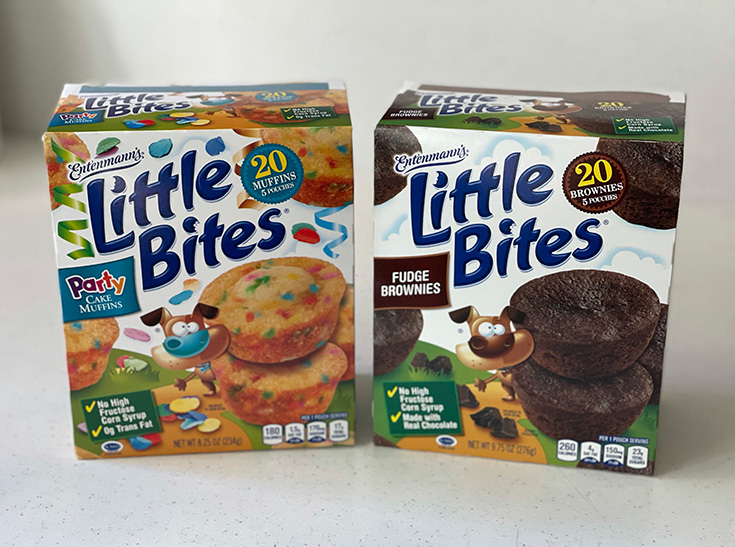 Are you a fan of the Little Bites from Entenmann's? My family LOVES these little muffins and I always grab a couple boxes when I am grocery shopping. I usually grab the Party Cake Muffins and the Fudge Brownies, but if you like pumpkin they have Pumpkin Muffins that I am excited to try. If you are interested in having a little fun and have an Instagram account, you can celebrate Halloween with Muffin's Halloween Costume Contest and Little Bites to enter to WIN a year's supply of Little Bites product and more!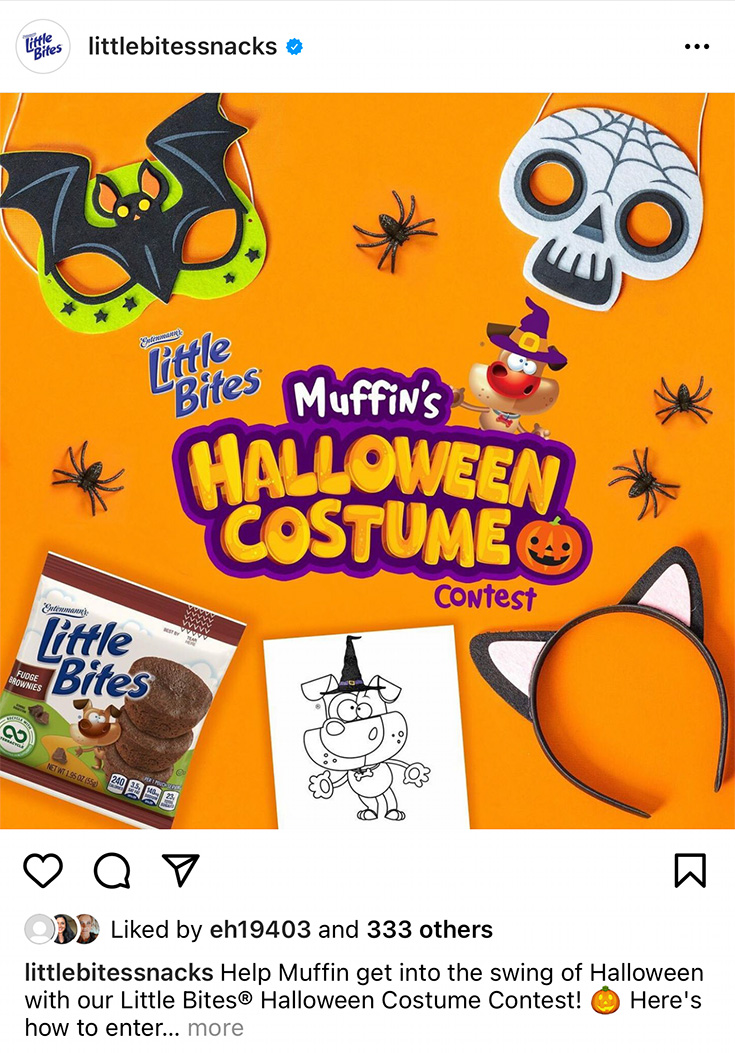 Here is more about the contest:
Fans can visit Little Bites® official Instagram page daily to locate an image of Muffin the dog on Instagram Stories, which fans can screenshot and use as a blank canvas to create his unique Halloween costume by drawing/dressing him with various gifs, emojis and coloring using Instagram drawing tools
After fans customize the image, they can post the design to their Instagram Story and tag the brand @LittleBitesSnacks as their official entry. When participants post to their Stories, they must tag the Little Bites handle and include #contest in the post
Each Friday, four winners will be chosen based on creativity and originality to win exciting prizes, including a year's supply of Little Bites® product (52 coupons) and a $250 gift card for Halloween supplies

Entry Period 1: October 4 – October 7 (Winners selected: Friday, October 8)
Entry Period 2: October 11- October 14 (Winners selected: Friday, October 15)
You can also have a fun with the family dressing up the Little Bites at home! All you need is your favorite Little Bites and some frosting. You can also use other things like sprinkles and other tasty toppings to get even more creative.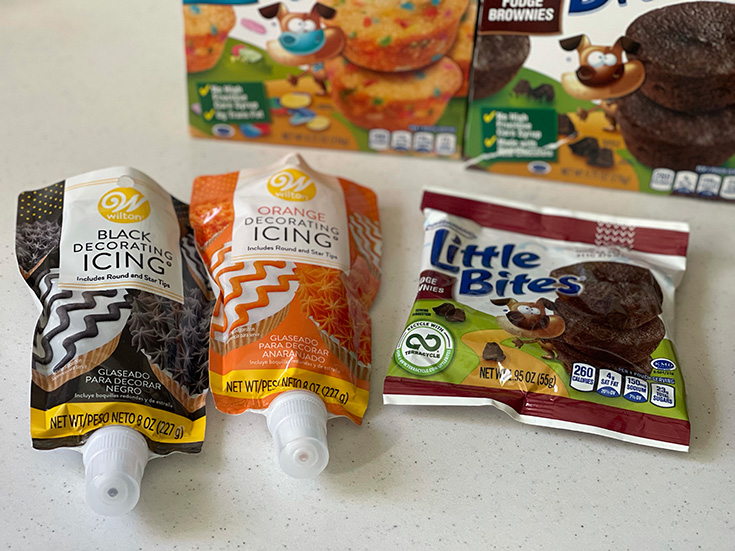 My idea was something really basic. Orange and black frosting to dress up the Little Bites as pumpkins.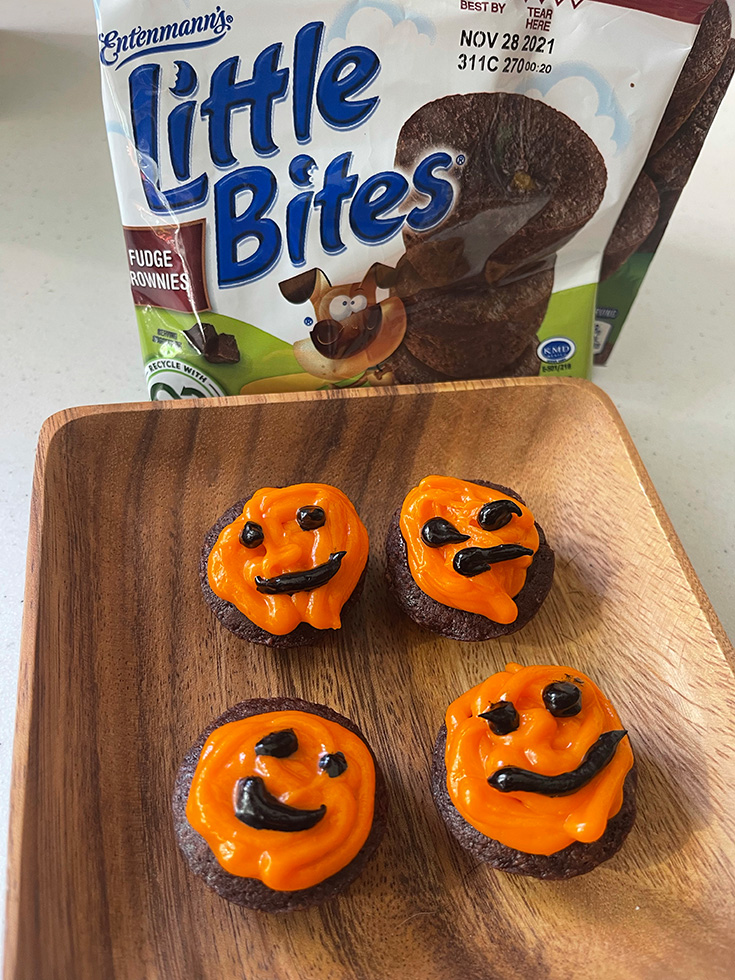 Now this is something that the kids can have fun with. Maybe even have your own decorating contest at home to create some memories that will last a lifetime!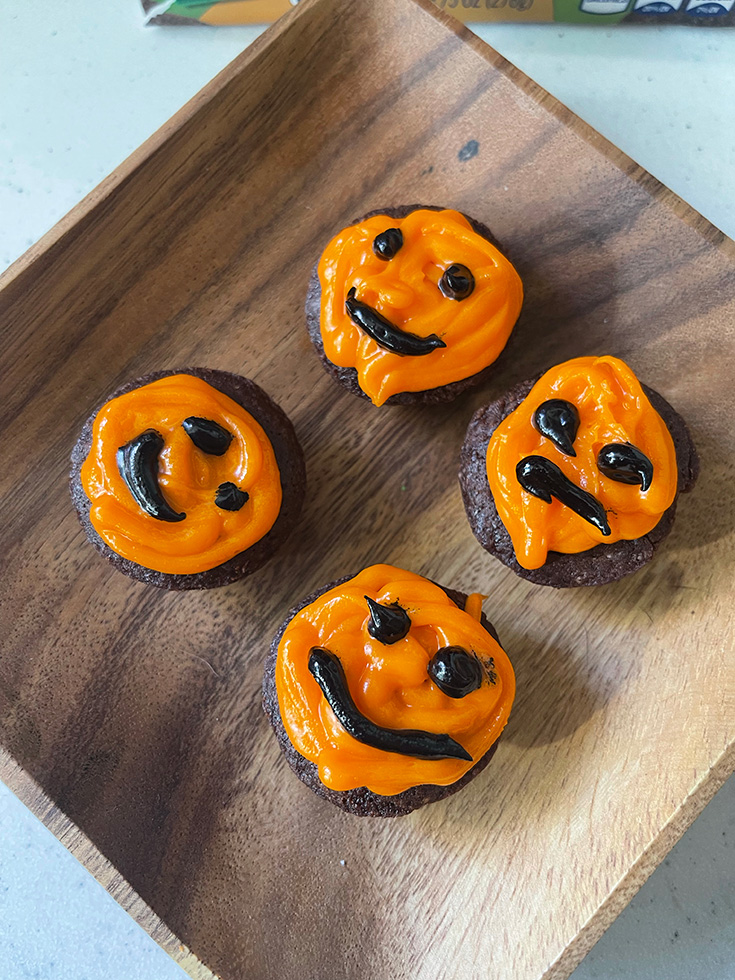 If you haven't tried the Little Bites products, I suggest that you do! Little Bites snacks are baked soft and moist and feature real ingredients such as chocolate chips, blueberries, and strawberries, and are perfectly portioned and portable. The only bad thing is they go FAST at my house. Everyone LOVES them here!
Entenmann's Prize Pack Giveaway
One of my LUCKY readers is going to WIN an  Entenmanns Prize Pack that includes the following:
 $25 virtual gift card
(3) coupons for up to $5.29 off the purchase of Little Bites® products.
To enter for your chance to WIN, use the Rafflecopter below.
"The coupons for product redemption, information, and gift card have been provided by Little Bites® so that I could try the product and share my thoughts and information about Little Bites®. The opinions expressed in this post are my own and do not reflect the opinions of Little Bites®."