I am one of those that believe you can never have too many plants! For me, I love succulents and I never stop wanting more. I love getting mail and love subscription boxes so last month I signed up for a succulent subscription box. For only $10 a month + shipping I am getting two unique 8-week-old succulents each month delivered to my door. Since I try to stay away from shopping or going to stores as much as I can now, this is a great way to get some new plants each month.
For July's box I received a a Mexican Snowball ( Echeveria Elegans) plant. The echeverias happen to be my favorites of all the varieties of succulents so I was excited to get this one in my box since it is one that I do not have in my plant echeveria collection.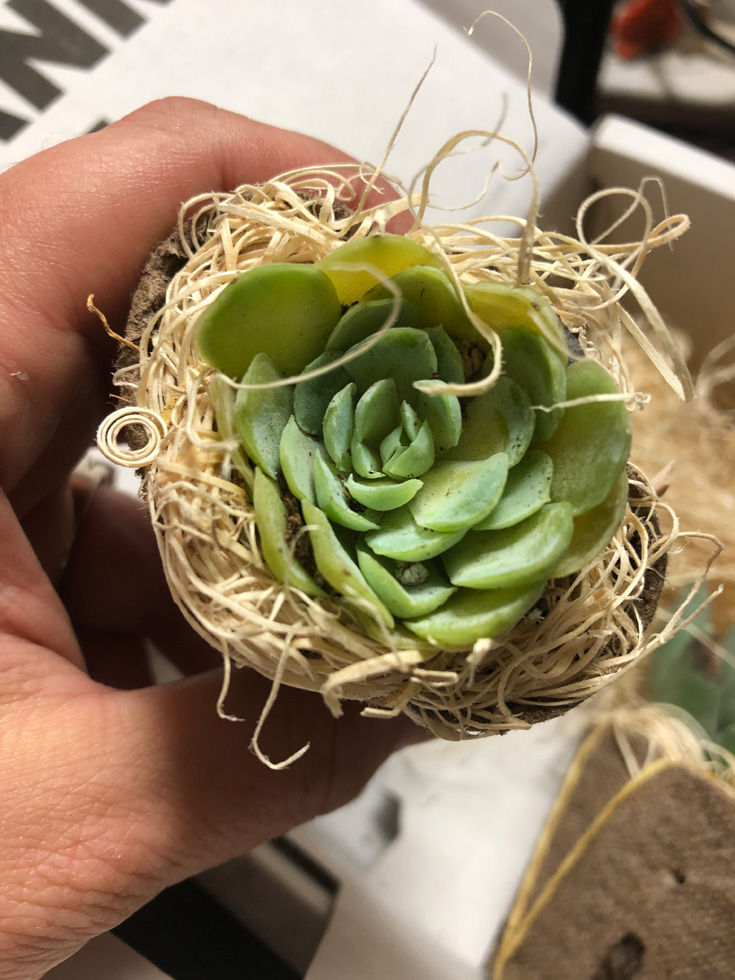 My second plant in the box was a Moon Silver (Pachyphytum) plant that I like too! I am a fan of the succulents  with the fleshy leaves so I was happy to get this one too.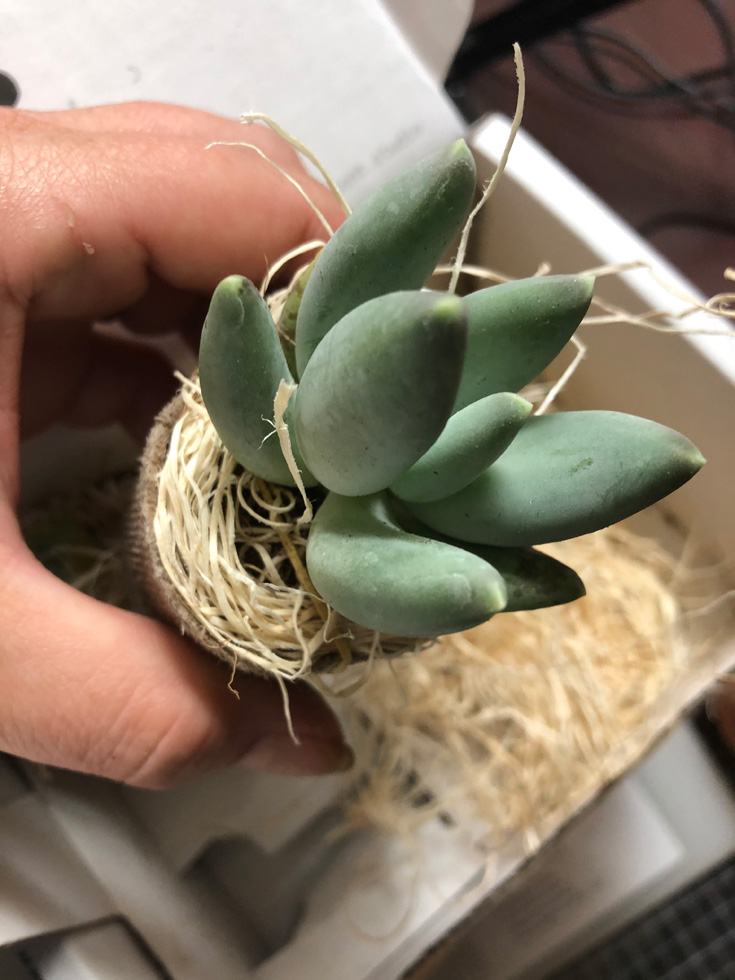 So this is a monthly subscription I signed up for from Succulent Studios. This is a company in California that grows and ships hundreds of succulent and cacti species that has a monthly subscription box that is FUN to receive. Each succulent comes planted in coconut coir and potted in a 2″ biodegradable, earth-friendly pot that is carefully secured in its box.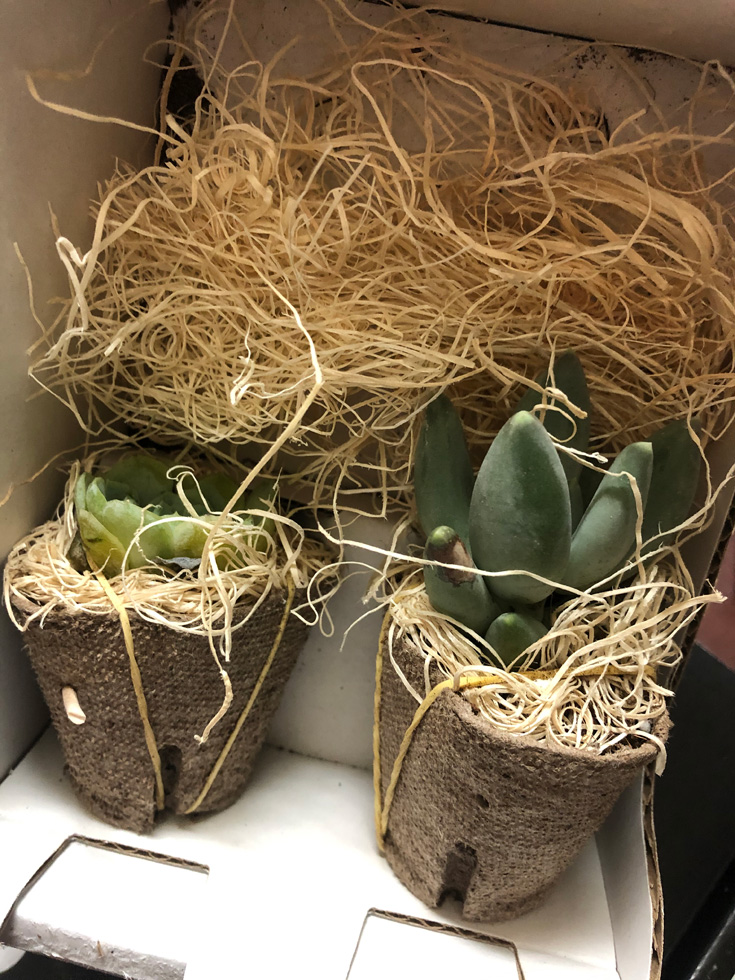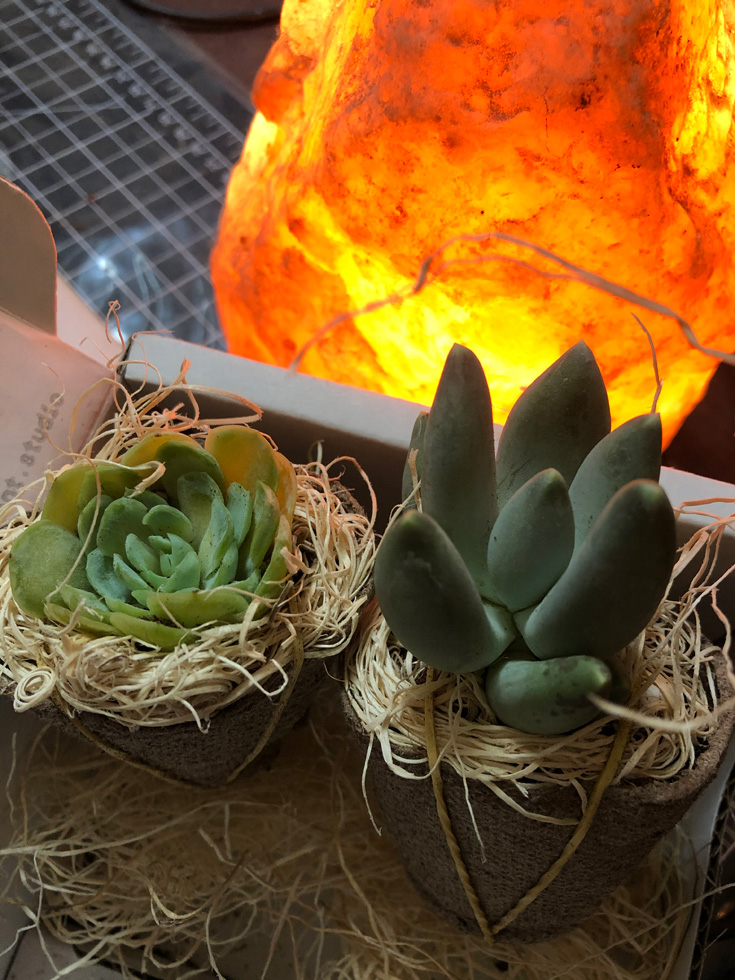 I love how these come ready to re-pot. I am anxiously awaiting this month's box even though I already have the two plants I will be receiving. Like I mentioned before, you can never have too many plants and succulents can also make great gifts too! They are easy to replant to make a nice little arrangement for your desk or for a friend.

Want to signup? It is only $10 + shipping each month to receive two unique succulents. They also have a referral program if you have friends that would want to signup as well. When you signup you can give your friends referral code that will give them $5 off. When 3 friends signup you will earn a FREE box. Here is my referral code if you want to signup and SAVE $5 off your first box: [email protected]