Every month I am excited when my Allure Beauty Box arrives at my door. It is a little box that always has something or more that I want to try. This is just one of seven makeup/beauty subscription boxes that I happily pay for each month!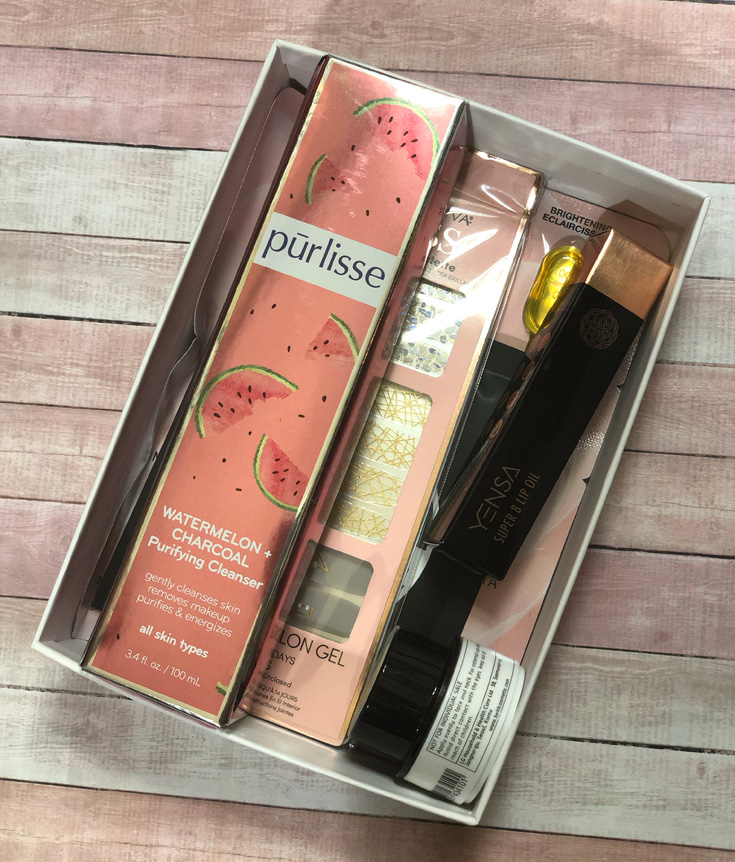 This month by box included six different new products to try. While most of the products in the box are sample size, there are also full size products that are included too! Here is what I received in this months box.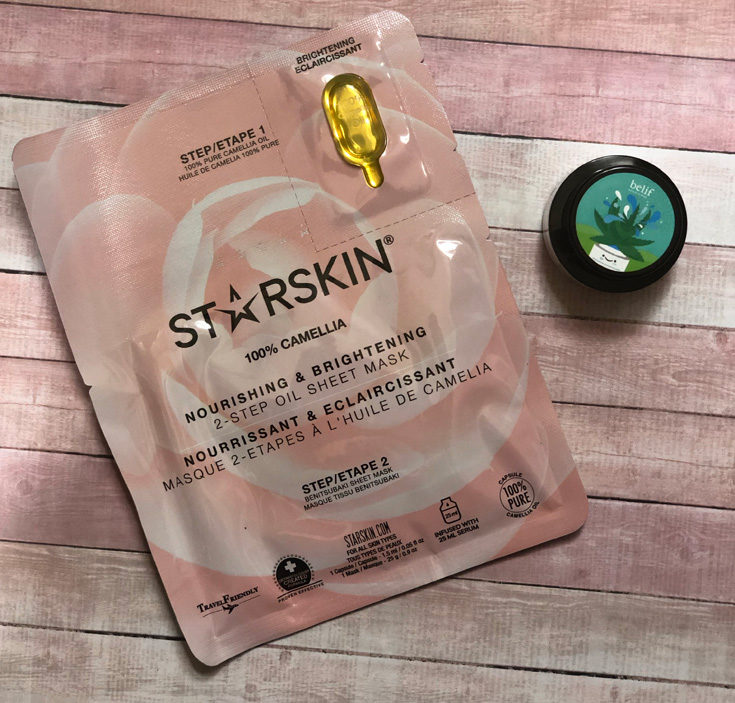 StarSkin 2-Step Oil Sheet Mask – This is a nourishing and brightening 2-step oil mask with 100% camellia oil. I bet this would be great to use when my skin starts feeling dry.
Belif Aqua Bomb Aloe Vera  – Built on the foundation of the bestselling Aqua bomb moisturizer, The true cream – aqua bomb aloe vera contains the same burst of explosive hydration with the addition of Aloe Vera. Since I love the Aqua bomb moisturizer I am excited to try this one.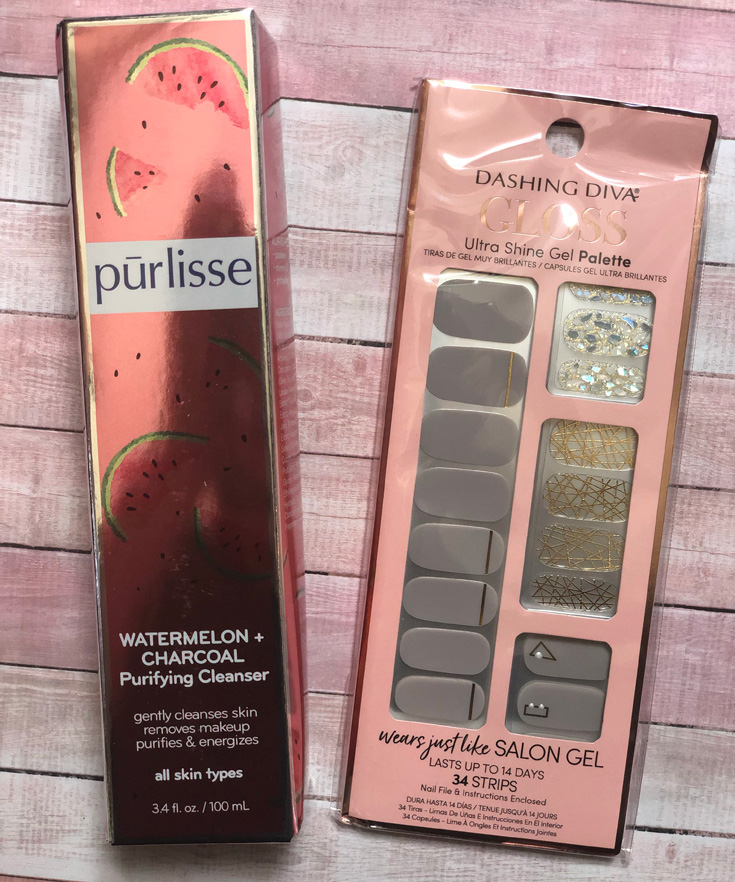 Purlisse Watermelon Charcoal Purifying Cleanser (Full Size) – I love watermelon and I love using beauty products with charcoal . What is neat about this product is it contains actual watermelon extract unlike most of the other watermelon themed beauty products.
Dashing Diva Gloss Ultra Shine Gel Palette (Full Size) – For those love pretty nails, these strips come in a variety of patterns that you can choose from. I got the All Lined Up set that I plan to use real soon.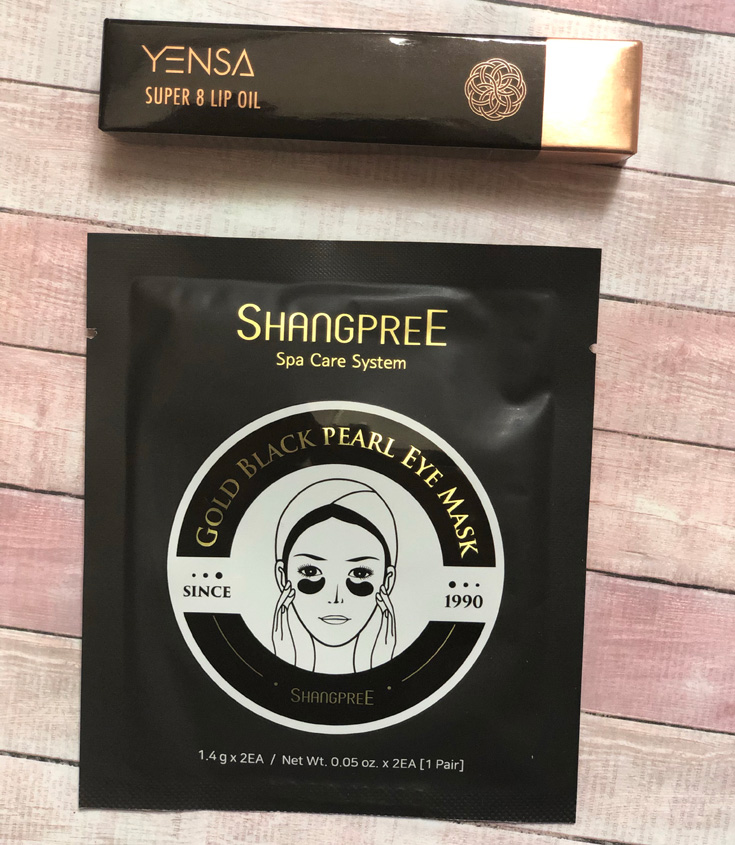 Yensa Super 8 Lip Oil  – This is a nourishing, rich blend of 8 superfood oils that hydrates lip with a pop of color. I received the shade Pink Shine but this is available in 8 different shades on the Yensa website.
Shangpree Gold Black Pearl Eye Mask – Love to use masks? This one is enriched with black pearl, gold and rose ingredients to help improve firmness, smooth fine lines, reduce puffiness and diminish dark circles.
---
The Allure Beauty Box is only $15 per month. You will receive a $110 value for only $15: Get 5+ monthly makeup and skincare picks from Allure editors, delivered to your door.
For more info visit: https://beautybox.allure.com