This last Wednesday I took a drive to Manteca for the Hard Hat Tour at the new Great Wolf Lodge that is opening in Manteca on July 1st!  Let me tell you that I am very EXCITED for this to open as I have been wanting to go to a Great Wolf Lodge for at least a few years now if not longer! I have had several of my blogger friends posts pictures of their adventures at the Great Wolf Lodges around the United States which always makes me want to go! In less than 4 months, I will be only an hour and twenty minutes away from a little getaway for me and the family!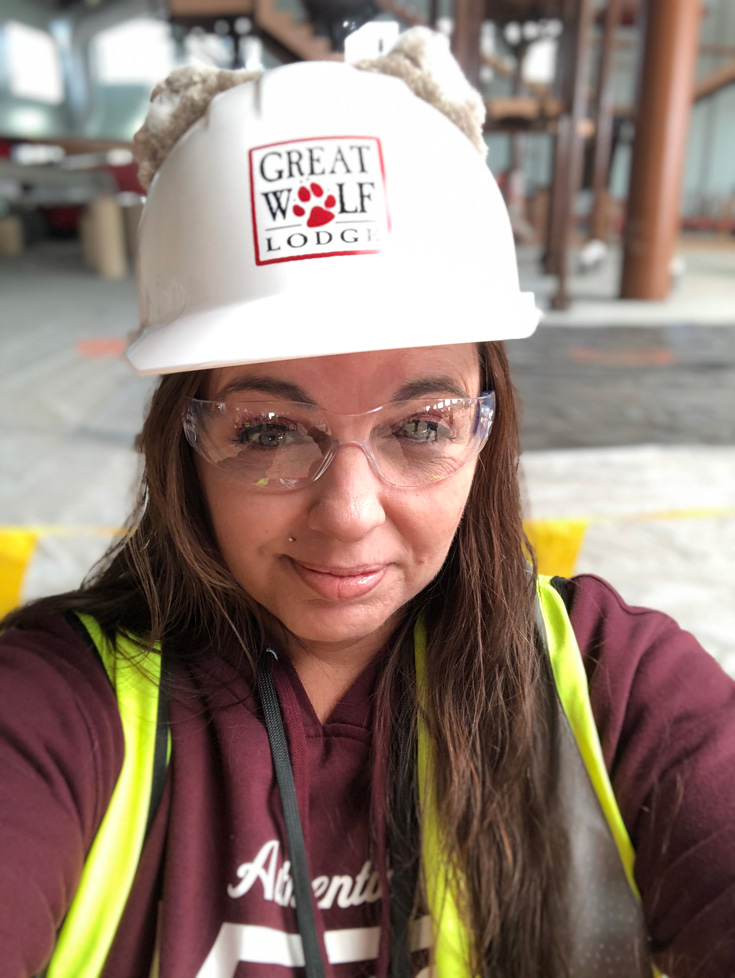 Until last week I had only heard or read my friends stories about there stay at the Great Wolf Lodge. I didn't realize just how much FUN is involved in one place! There is a lot of planning that is involved to make sure that families have fun and don't even have to leave the resort!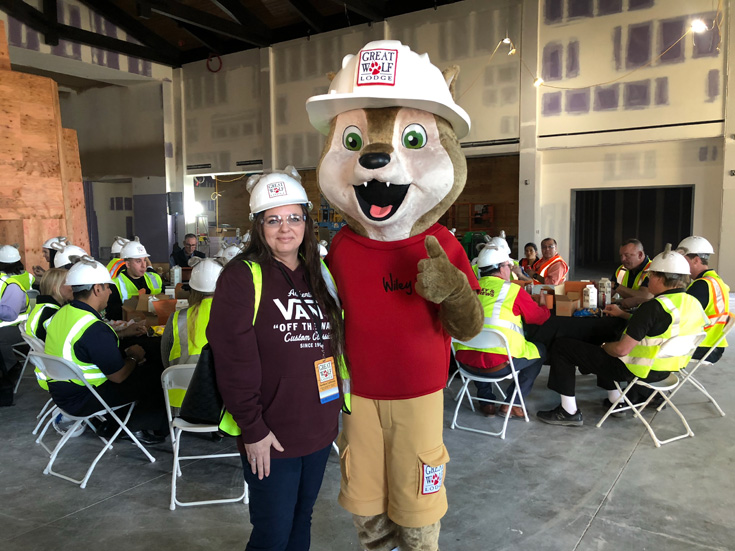 Right now they are still working on making this place happen. They were originally slated to open on August 1st but things are going well for the construction crew and they are ahead of schedule and announced on Wednesday that they are going to open a month early! I think it was really neat to get to walk around the lodge while it is under construction. The indoor water park is currently something being worked on right now. This lodge will include 95,000 square of water park which sounds like some fun to me. It will include a wave pool that howls, a lazy river, a toddler area and more like dual racers where families can compete.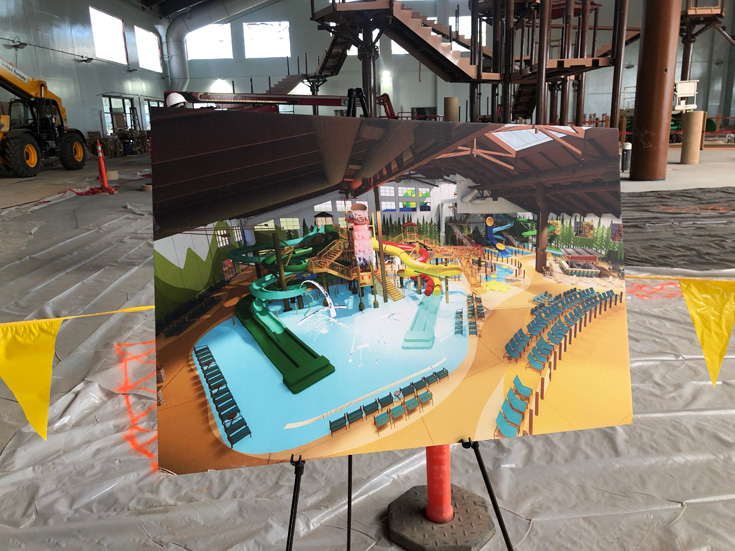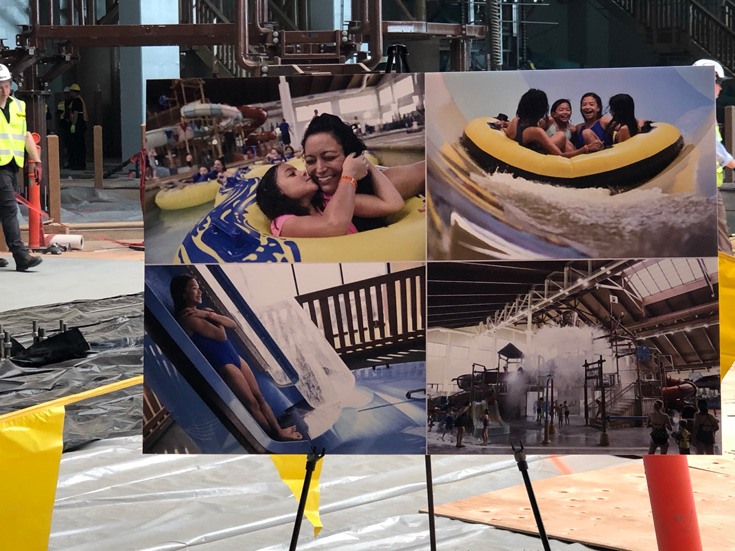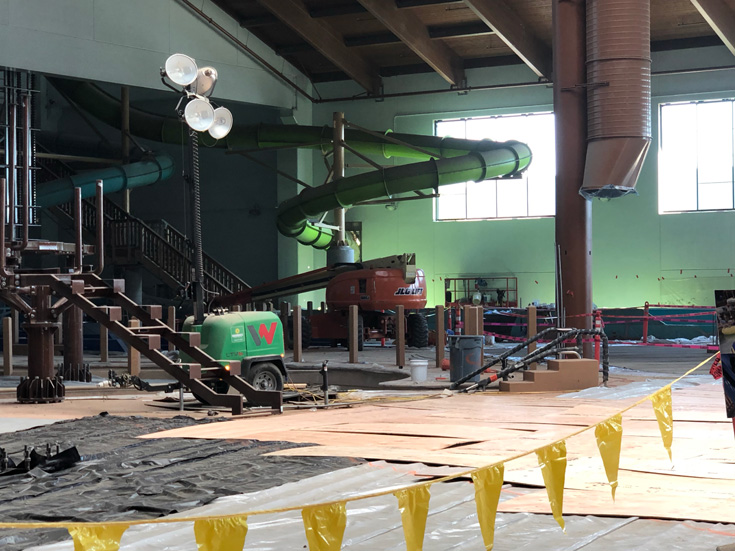 There is also something I am really excited for that this location will have that most of the Great Wolf Lodges don't is the option to rent your own CABANA! I don't know why but I think that is a great amenity that I will really want to take advantage of. The Great Wolf Lodge in Manteca will offer a resort style pool with cabanas, water slides,  outdoor fire pits, a kids activity area with movie night, a rope course, indoor mini golf, an arcade with NEW video games and more. Don't worry about leaving the resort for food because there will be plenty of options that include breakfast in the morning where the resort characters make special appearances.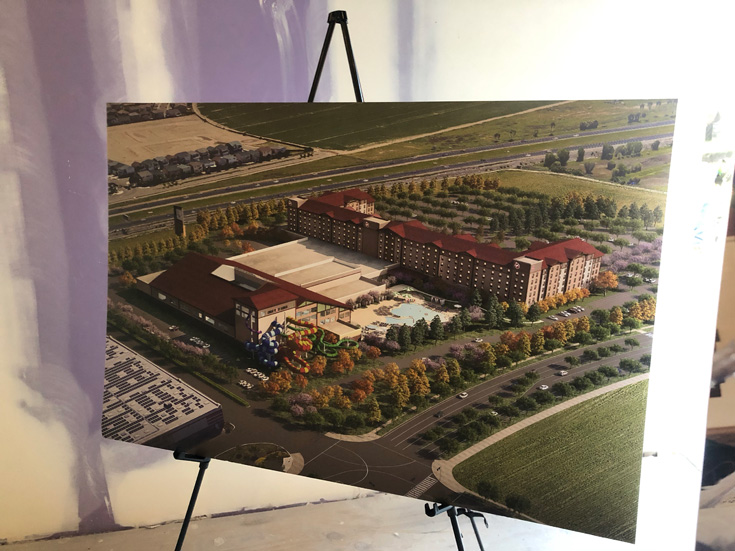 There is going to be 500 rooms at this resort so there is plenty of room for everyone! They even have what is called a Grizzly Suite that can fit up to 14 people!  If you have been thinking of planning a trip to Great Wolf Lodge, they offer a deal for $199 which includes a room and a park pass for 4 people. Right now you can book your stay and SAVE 30%! Learn more here: https://www.greatwolf.com/northern-california
I also want to mention that they have story time in the lobby area every night and cookies are included! 
Here is a video I took that shares more information about the Great Wolf Lodge in Manteca!