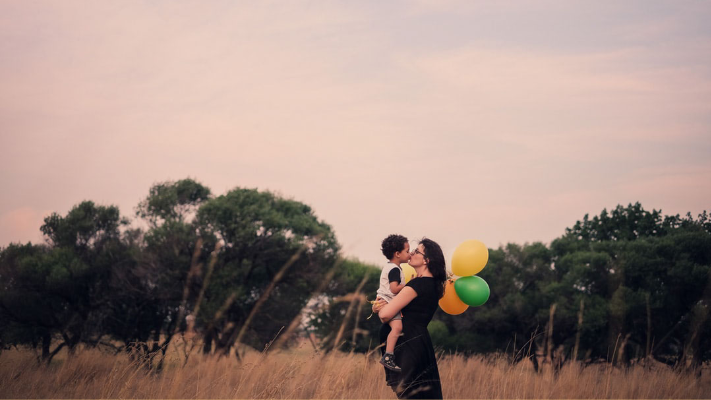 Budgeting as a single parent can be tough, especially if you're just coming out of a divorce. However, saving and budgeting comfortably is possible if you know how to take advantage of creative solutions. To help make budgeting a little bit easier, let's take a look at the different strategies you can use to your benefit.
Changing the Number of Household Incomes
Children ages 12 and above can speak with a judge about which parent they would prefer to live with. If you're granted custody tackling child care with one less source of income can be a challenge. To make saving and budgeting easier once you've hard your baby, here are some tips on how to cope with the sudden loss of extra income.
Buying in Bulk
Wholesale stores like Costco and Sam's Club may require you to purchase a membership, but the savings will be worth it. Stores like this allow you to stock up on the things you need without breaking the bank. Buying bulk items also means you won't have to worry about running out essential items before payday. Buying things like laundry soap, toilet paper, diapers, and non-perishable foods at wholesale stores can save you both time and money.
Thrift Shopping
Too often people turn away from thrift shopping because they think they're going to get worn out old clothes; however, this couldn't be further from the truth. At many thrift stores, you can find like-new items at prices well below what you'll find at a department store. Thrift stores are also great for buying clothes that kids will outgrow quickly. If you're a single parent in need of new back to school clothes, thrift shops are the place to go.
Cutting Back on Eating Out
Finding time to cook as a single parent can be just as hard as budgeting. But before grabbing take-out for dinner, consider investing in a crockpot and looking up some quick and easy meal ideas. Slowcooker meals are ideal for single parents because all you have to do is throw in the ingredients and let it cook during the day. This allows you to prep everything in the morning and come home to a dinner that's ready to serve.
Lowering General Expenses
Phone plans, cable costs, and other bills can quickly stack up when you lose a source of household income. To help make the burden of paying for these necessities easier, consider switching to alternatives. If your current cell phone bill is too high, consider either switching your plan or finding a lower costing service. Companies like StraightTalk and Tracfone offer no contracts and you can pick pre-paid plans that work for you. Likewise, streaming is quickly taking the place of cable and can be a lower-cost alternative that still allows you to watch your favorite shows and movies. Finding ways to cut back on these general expenses can help save you hundreds in the long-term.
Finding Affordable Childcare
If your child is too young for school or needs afterschool care then you're probably aware of how expensive childcare programs can be. To help lower these costs you should consider shopping around at the different centers near you and asking about their rates, as well as their fees. Some daycare centers will tack on hidden fees that aren't explicitly stated upfront. Be sure to ask for details thoroughly to find the best option for you. Additionally, to lower costs further, ask if there are additional discounts you can benefit from. For instance, if you pack all the food and snacks your child will need for the day or opt-out of certain services you might be able to get a better rate.
You might also consider enlisting the help of a family member if possible. While they don't have to be the sole caretaker when you're at work. Having your child stay with a family member a couple of days out of the week can help reduce the amount of time they need to be in daycare, saving you money overall.
Furthermore, you can ask your employer about helping with the cost of childcare. Flexible spending accounts can sometimes be used to help offset costs, and they sometimes come as part of your employment benefits package. If you don't have an FSA, asking your employer may be beneficial anyway, since they might know other low-cost options in the area.
Tackling Large Expenses
In 2016 homeowners in the U.S. paid around $88 billion in assessment costst toward community associations. Mortgages and HOA fees can quickly break budgets and leave you feeling trapped. To make managing these expenses easier, consider looking into assistance grants and other programs that are designed for low-income families.
It's also important to sit down and plot out what all major costs are before allocating the remaining funds in your budget. For instance, make a note of how much your mortgage or rent is, coupled with essential bills such as electric, gas, and water. Once you have the total sum estimated, see how much you have remaining in your budget for groceries and other services. If you're finding that your margin of savings is lower than you would like, consider these steps.
Lowering Bill Costs
Consider how you can lower the cost of your electric bills by taking steps to minimize wasteful power consumption. Things like making sure lights are off when not in use, lowering the thermostat temp when not at home — or relying on open windows during the summer — and unplugging unused electronics can help you cut back on energy costs and save you hundreds each year.
Think About Where You Shop
As mentioned above, buying in bulk is a great way to save; however, when not shopping in bulk consider alternative brands and stores like Aldi that allow you to buy items at a lower cost than big-box stores. More often than not the generic versions of items are the same as brand named goods, just with less stylish packaging.
Coupons and Apps
Today many stores feature apps that offer special deals and coupons. Download apps for stores you shop at most and keep an eye out for sales on the things you need most. This will prevent you from buying something at a higher price elsewhere. While it might only have you a couple of bucks, over time that amount will add up.
A New Location
If all else fails and it is something you can feasibly do, it may be worth looking into moving to a more affordable home or apartment. If you're currently in a house, moving into an apartment can help save you money, especially if some utilities are included by the landlord. While not ideal for everyone, it can help lower the cost of expenses while still giving you a comfortable place to make your own.
Living as a single parent after a divorce can be hard, but saving and budgeting are possible. With a little bit of creativity, you can cut costs while still maintaining your quality of life. Budgeting doesn't have to mean going without the things you want, instead, it is about finding alternatives and making the most out of the things you already have.