Music makes me happy. 🙂  It is a mood changer! Music is something I love and can't live without and there are many days when I wish I could sing just as good as the person I am listening to.  I listen to music in my car, when I am at my desk working, when I am exercising and there always seems to be music playing on my TV at home since I am a fan of MTV!  For those of you that are fans of listening to some tunes like I am, the NEW Momentum Wireless Headphones from Sennheiser might be something you want to put on your wish list this year. Keep on reading to find out why…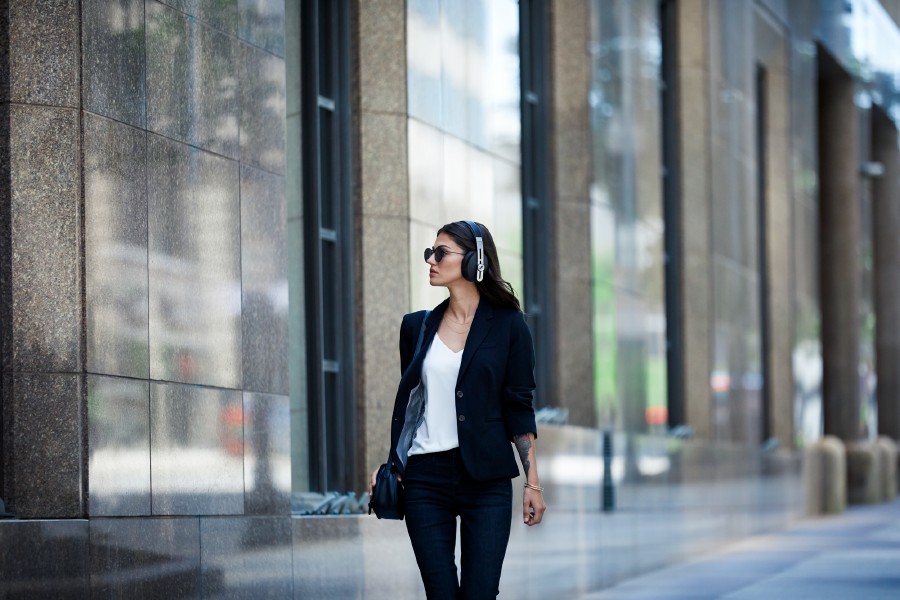 The new MOMENTUM Wireless headphones make listening to superior sound even more seamless than ever. It may even take listening to music with headphones to a whole new level. When you are wearing these headphones and listening to your music, they will adapt to your environment to allow you to experience your audio world on your own terms. These headphones have advanced Active Noise Cancellation that offers three modes that are tailored to different environments. They also have Transparent Hearing feature where you can enjoy music while still being aware of your surroundings.
The 3 Active Noise Cancellation Modes:
Max: The Max mode offers Maximum Mode Cancellation (Airplane)
Anti Wind: Provides noise cancellation optimized for outdoors
Anti Pressure: Softer noise cancellation for at-home use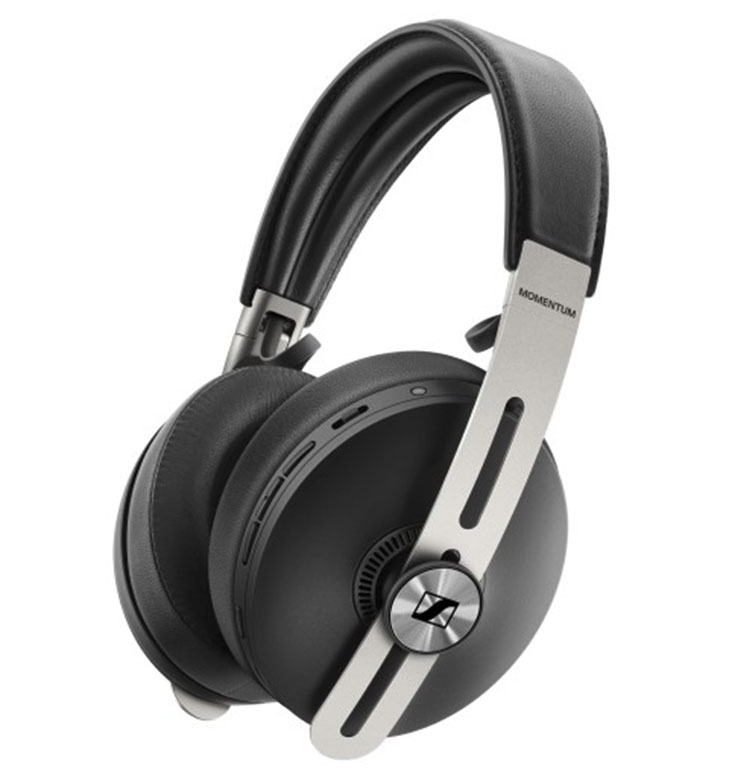 Have you ever taken off your headphones and wished your music would automatically stop? With these headphones that can happen! Never miss a beat with the seamless On/Off and Smart Pause functionality.  Simply fold the earcups, open or close to turn your music on or off.  Remove your headphones to bring your music to a pause, and then slip them back on to get back into the groove. Pretty cool huh?
Here are some other features that makes these headphones awesome:
Three Button Interface – Easy to operate, without needing to read a manual, the simple and intuitive 3-Button Interface means you can switch between your music and making calls in an instant.  You can also activate Volume Control at the touch of a button and link to voice assistant technology immediately.
Automatic Pairing Mode – Makes setting up easy on first activation.
Smart Control App – Build-in equalizer, Noise Cancellation and Transparent Hearing modes mean you can tailor your sound to your situation.
Smart 'Tile' Technology – Track your headphones, so the only time you feel lost, is in the music.
Soft Earpads and Headband – A genuine leather head strap and premium earcups deliver superior comfort for those who like to enjoy endless listening.
These new headphones are available at Best Buy in both black and white! This might be something you want to add to your wish list or just might make the perfect gift for that special someone that loves music too!