Ever since I was a kid I have enjoyed A&W Root Beer! Back in the days I remember going to A&W with my mom just to eat in the car which I thought it was the coolest way to eat! A&W Root Bear has a long history of creating family memories and happen to be celebrating their 100th Anniversary and calling on families to create new memories.
I love the adding just a few little things to the classic root beer float…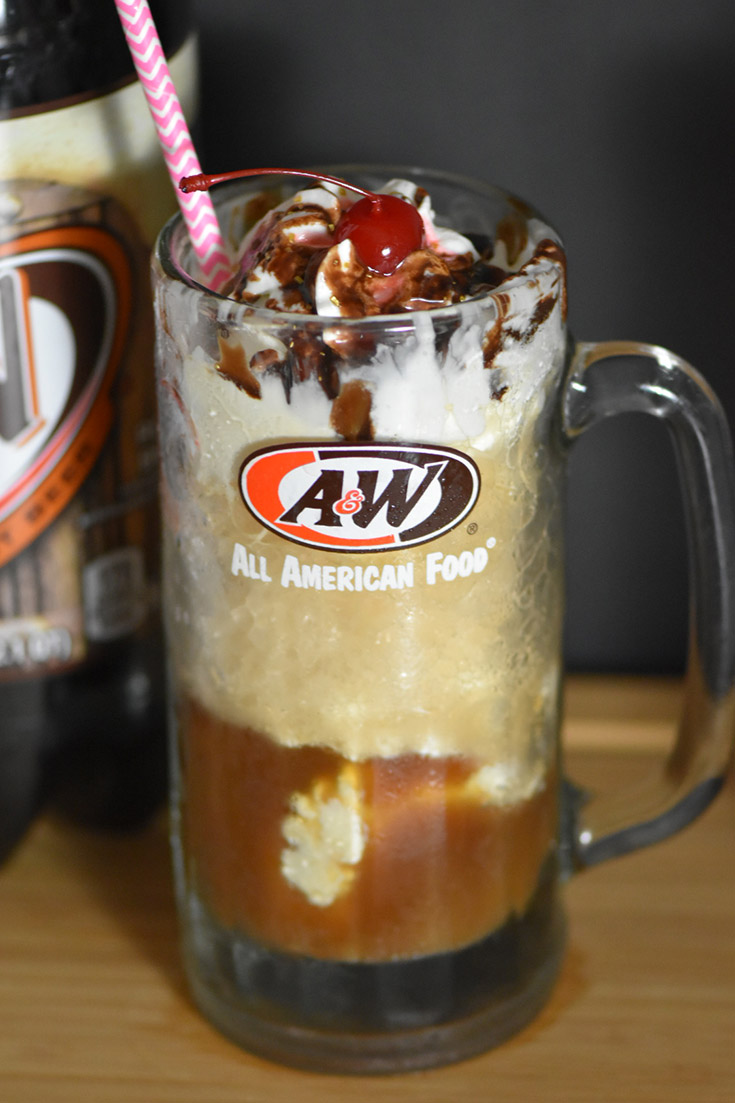 With the original root beer float recipe you just use a couple scoops of vanilla ice cream with some A&W Root Bear. I like to add some whip cream, chocolate syrup and a cherry on the top of mine! This past Friday my family enjoyed an hour of NO technology and made ourselves a little treat.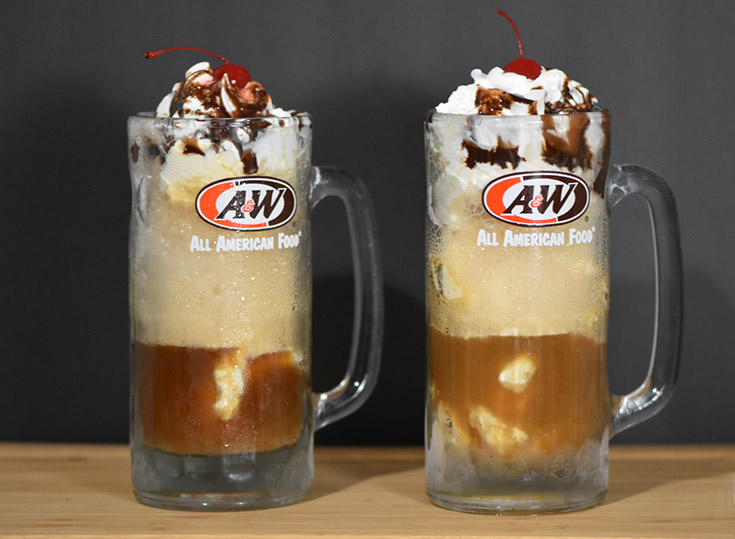 A&W Root Bear Float Recipe With Chocolate
A recipe for a chocolate root beer float
Ingredients
16

oz

root beer

1

cup

whip cream

3

tbsp

chocolate syrup

2

cherries
Instructions
In a frosted mug add two scoops of vanilla ice cream

Top with whip cream. Drizzle chocolate syrup over the whip cream.
This summer A&W is inviting families to take a pledge to go technology-free for 1 hour on Friday nights and make family fun to remember for years to come. For every pledge that is made, A&W is going to give away a coupon for a FREE 2 liter of A&W Root Beer to help make family time even sweeter! Families can take the pledge at www.rootbeer.com
10 Ways For Families To Go Tech Free
Get the family together and make A&W Root Beer Floats.
Before it gets dark pack dinner in a picnic basket and enjoy your meal at the park. Then after dinner you can burn off some calories with having some fun before you leave.
Do a puzzle together as a family! It might take you more than one Friday but if the puzzle is a good one you can always frame it.
Look through old family photo albums. Sometimes it can be a lot of fun to go down memory lane and look at pictures you haven't seen or maybe pictures your children have never seen.
Make a meal and surprise someone. Maybe you can bake a cake with the family and take it to another family member to make them smile.
Play a board game! While many kids don't like to play board games there are many that are eager to play a board game with their parents and or siblings. Just ask!
Clean your house and make a box of stuff to donate. Have each of your children go through their rooms and find a few things that they don't think they need any more.
Plant a tree or maybe a garden. Growing something together can be a great bonding experience and also a great way to create new memories.
Take a walk or a hike. Depending on where you live, take a little journey with the family and maybe snap a few photos or more.
Do crafts! Crafts can be so fun and can be made with all kinds of things you can find already in your home.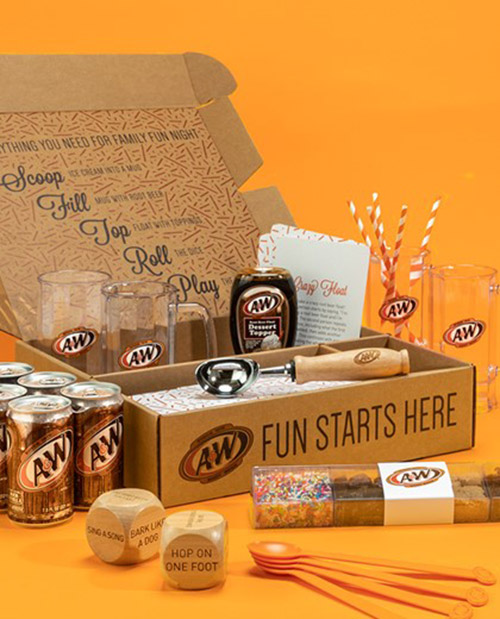 To help provide families with everything they need to jumpstart their Family Fun Nights this summer, A&W also debuts a first-of-its-kind Family Fun Night box, featuring a carefully curated selection of novelty items and essentials for creating root beer floats at home, to help make family time even more memorable. The limited-edition, fun-inducing box is available while supplies last at www.rootbeer.com.