I am a fan of reality tv shows which means I love a good flick that is based on a true story. This week my daughter and I were able to attend a screening for the new film Fighting With My Family from producer Dwayne Johnson that you may know as The Rock who you will also see in the movie too!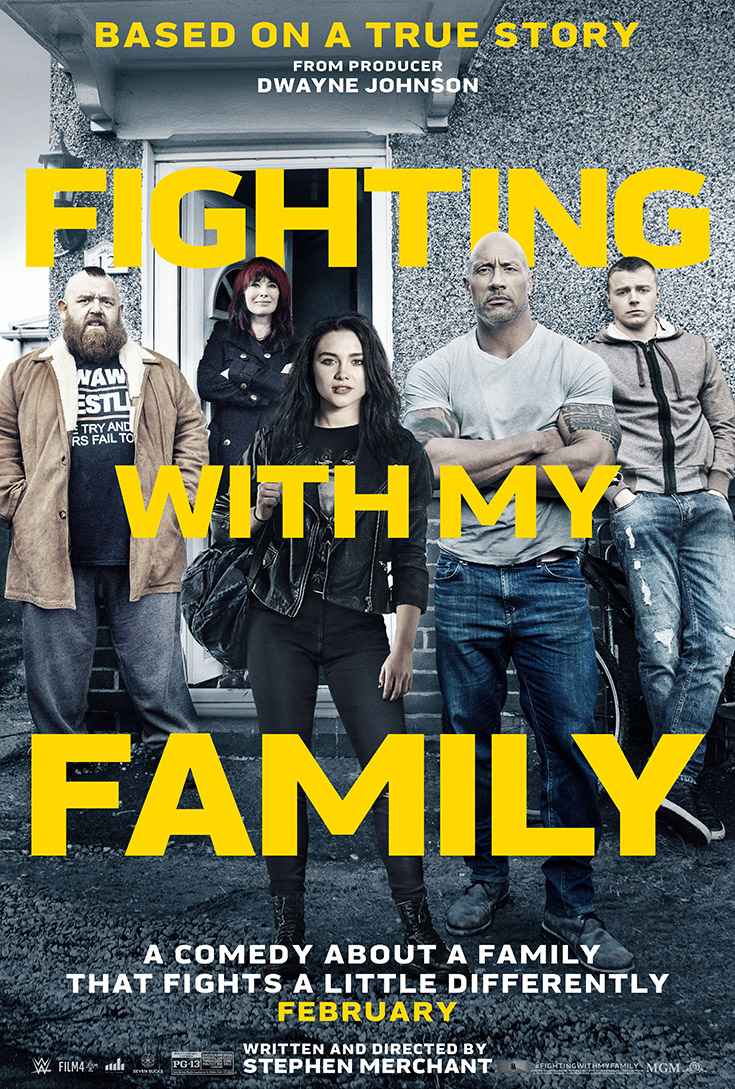 Fighting with My Family is a heartwarming comedy based on the incredible true story of WWE Superstar Paige. Born into a tight-knit British wrestling family, Paige and her brother Zak are ecstatic when they get the once-in-a-lifetime opportunity to try out for WWE. But when only Paige earns a spot in the competitive training program, she must leave her family and face this new, cutthroat world alone. Paige's journey pushes her to dig deep, fight for her family, and ultimately prove to the world that what makes her different is the very thing that can make her a star.
A stirring, funny and authentic underdog story, Fighting with My Family brings together the unique talents of producer/actor Dwayne Johnson and director/writer/producer Stephen Merchant, who celebrate a young woman's talent, drive and tenacity as she defies the odds to climb to the top of her profession. Interweaving a true-life drama with comedy and heart, the filmmakers explore the triumph of an indefatigable spirit who finds unlimited joy in what she does.
Back in the 80's when I was a kid I watched WWE wrestling all the time.  I remember my favorite being Jake "The Snake" and I always wanted to know if the fights were really real. I never wanted to be a wrestler but I loved watching the story about Paige's dream of being a WWE wrestler come true. I even enjoyed watching the credits after the movie that shows footage of the real family that is portrayed in the movie.
This is a great movie for those of you that have teens! It shows that dedication and hard work can pay off to help make those dreams come true! My movie date was my 14 year old daughter who was more excited to see the movie than me!
Fighting With My Family Movie Trailer

Find where Fighting With My Family is playing near you: https://www.fightingwithmyfamily.movie