If you have never had a macaron you are missing out! Making them is fun because you can get really get CREATIVE! You can make your macarons whatever color you want and you can also give them whatever flavors you want! In celebration for the Academy Awards TONIGHT, I made some Bohemian Rhapsody Macarons since this movie is one that is being nominated for Best Picture!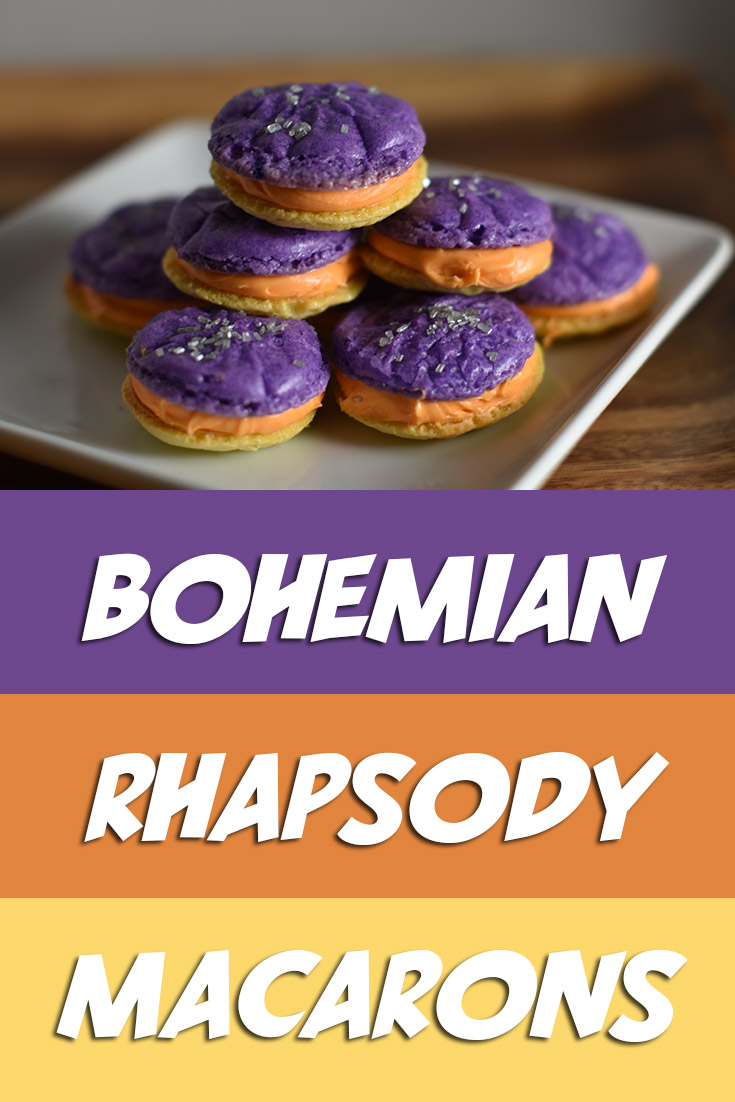 I made macarons that were purple and yellow and then made an orange cream cheese frosting to go in the middle! You can of course make your own orange buttercream frosting or even buy a white vanilla frosting and add some orange food coloring. Like I mentioned before, you can really get creative with your macarons.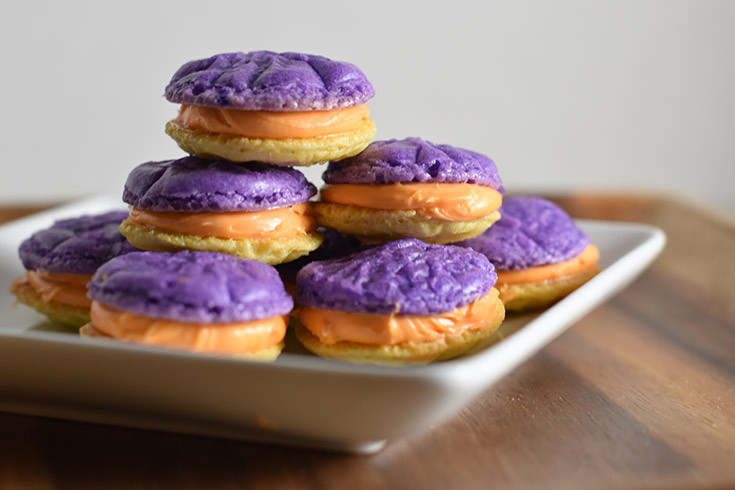 Bohemian Rhapsody Macarons Recipe
Macarons can be fun to make, especially if you have a variety of food coloring and extracts like raspberry to give them even more flavor! If you don't want to make Bohemian Rhapsody Macarons, you could always switch the orange frosting to green frosting to make yourself some Mardi Gras macarons if you wanted to!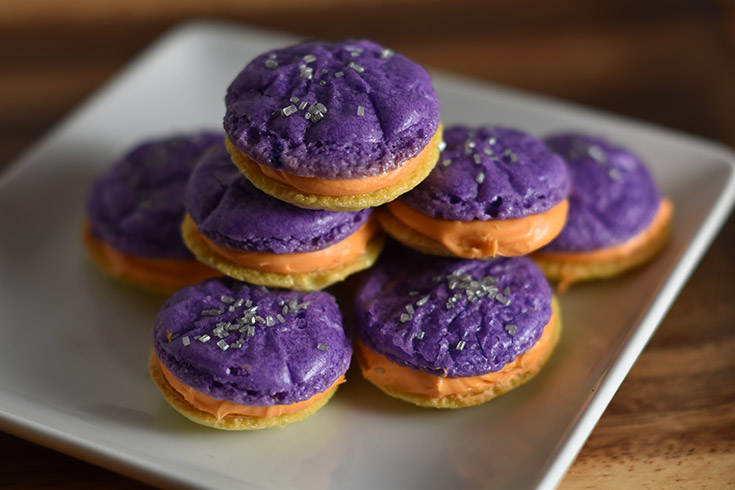 Bohemian Rhapsody Macarons
An easy recipe for Bohemian Rhapsody Macarons.
Ingredients
3

Nellie's Free Range Eggs (whites only)

1 3/4

cups

powdered sugar

1

cup

almond flour

1/4

cup

super fine granulated sugar

1/4

tsp

cream of tartar

1

pinch

salt

1/4

cup

frosting (orange)

food coloring (purple & yellow)
Instructions
In a bowl add almond flour and powdered sugar. Use a whisk to mix ingredients thoroughly. Sift flour/sugar mixture into another bowl and set aside.

In a mixer add egg whites, cream of tartar and salt and beat on medium speed until frothy. Increase the speed to medium-high and slowly add the superfine granulated sugar. Continue to beat mixture on medium-high until the egg whites are stiff and glossy and form a stiff peak. You should be able to turn bowl upside down without mixture falling out. This takes 5-10 minutes.

Fold the dry ingredients into egg white mixture with a spatula until it is incorporated. Separate mixture in half. Add purple food coloring to one batch and yellow food coloring into the other batch. Use spatula to blend in food coloring but don't over mix.

Fit your pastry/frosting bag with a 1/4-inch round tip. Transfer the batter into the bag. Line your cookie sheet with parchment paper or a silicon mat and pipe batter into 2-inch circles, making sure to leave a couple inches in between. I use a macaron template that you can print for free online that I put under the parchment paper to help make my macarons all the same size.

Tap baking sheet against counter a few times to release any air bubbles. Don't skip this step.

Bake at 300°F for about 15 minutes until they have risen and set. Remove from oven and place baking sheet on wire rack to cool completely.

Spread filling on the flat side of the yellow macaron. Top with purple macaroon to make a Bohemian Rhapsody Macaron!
I made these Bohemiam Rhapsody Macarons  using some of the Nellie's Free Range Eggs. You may not know it but not all eggs are the same. Nellie's Free Range Eggs come from happy, healthy hens with plenty of room to roam as they're free-range, Certified Humane. This makes their yolks nutrient-dense and as golden as the Oscar trophy.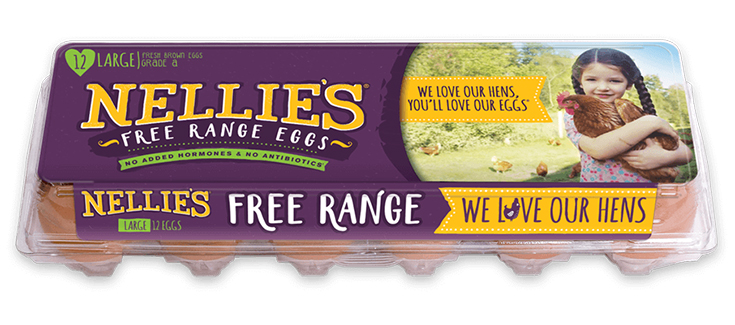 Learn more about Nellie's Free Range Eggs >>> www.nelliesfreerange.com