One of the benefits of the internet is being able to promote yourself online if you have TALENT!  The internet is a great way to create yourself multiple streams of income for your family if needed. I believe that everyone was born with some type of talent and many don't take advantage of it. Some may even  have multiple or many talents. Some people are born to be musicians, some are born to be chefs, magicians, dancers, etc.  If you have a talent that you can benefit from, the internet is a great way to get yourself out there.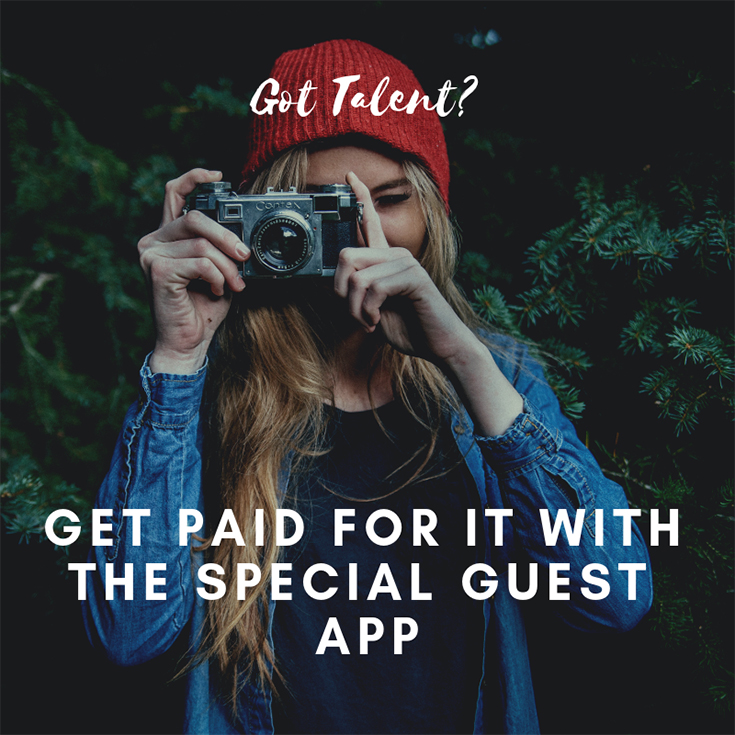 One way that you can start promoting yourself is with the Special Guest App! This is a handy app for those that want to HIRE people for events and such. Like maybe you are planning a wedding and need a good DJ or someone to take your photos.  It is also a handy app for those that got skills and want to make some extra money. If  you offer some sort of talent, like maybe you are a great photographer, you can signup and  on the app and create a profile for FREE to promote yourself so that you can be hired! The Special Guest App makes it extremely simple for anyone, anywhere to hire LIVE entertainment (or be hired) on demand.
Special Guest App Features:
Get More Paid Gigs
Get Discovered
Create a professional electronic press kit (EPK) for FREE
Make money by referring other talent and venues to join Special Guest
What is neat about the Special Guest App is that you will be paid FAST! When you complete a gig you will receive payment within two business working days! This is a great way to make money quickly without having to wait a week or two or even more. You will also receive 100% of your booking rate.