I am a mom that uses coupons and likes to save money. I wasn't happy when the plastic bag ban went into effect in California but I understand. Now instead of getting those plastic bags for free, you have to pay for them so bringing your own only makes sense and can save you some CENTS too at the same time. The Lotus Trolley Bag comes in handy for those that like to shop, be organized and save money instead of using plastic bags!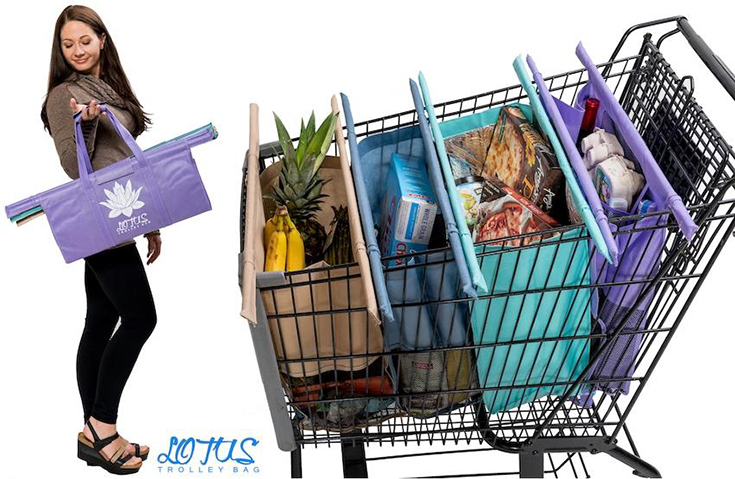 What is neat about the Lotus Trolley Bag is not all the compartments are the same. There is a deep cooler bag to keep your frozen items cold. There are also pockets to keep your eggs and wine secure. The bags are built to last too and can hold over 50 lbs in each bag!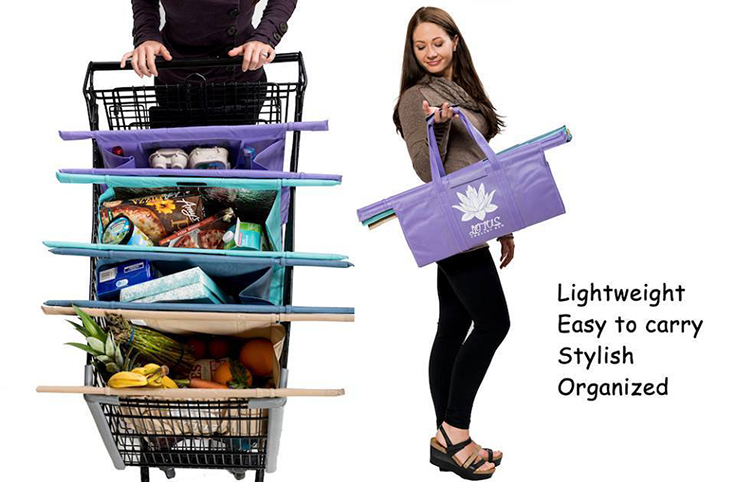 Lotus Trolley Bag Features:
Egg & Wine fitting pockets
Large COOLER/INSULATED bag
Machine washable
Removable rods
Reinforced double stitching
Strong mesh bottoms ensure spills don't pool
Fits most standard U.S. grocery carts
Detachable & Multi-Purpose
100% "Love it" or send back guarantee
60-days full refund No Question return policy
SHIPS FROM CALIFORNIA
Family-owned business
Started your holiday shopping yet? The Lotus Trolley Bag has been featured in my 2018 Holiday Gift Guide that you will want to bookmark.  This is just one of many great gift ideas for your family and friends that we recommend for the holidays. Be sure to check out my gift guide for even more ideas.
Lotus Trolley Bag Giveaway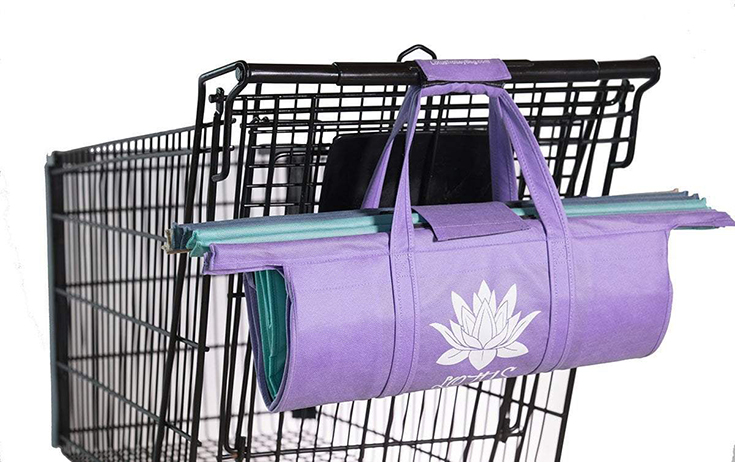 One of my LUCKY readers is going to WIN one of these handy Lotus Trolley Bags too! For your chance to win use the Rafflecopter below: